Scoop: Castor to reintroduce kids' privacy bill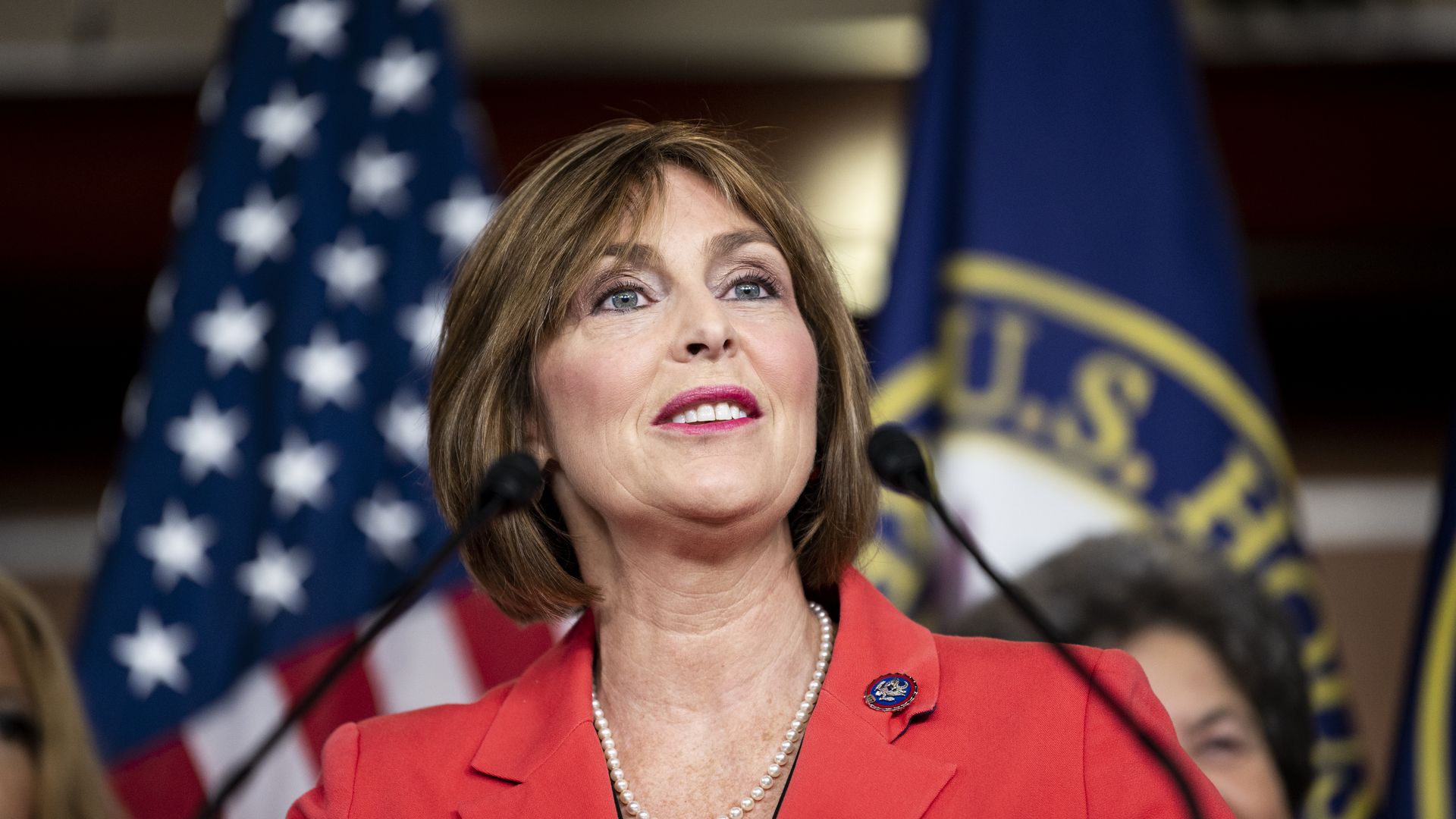 Rep. Kathy Castor on Friday will re-introduce a bill to bolster protections for minors online.
Driving the news: Lawmakers are starting to come out with their privacy proposals as the debate over protecting Americans' data heats up.
What they're saying: "This is the strongest children's online privacy bill out there. I intend it to be the model," Castor told Axios.
"As long as you have the strongest privacy protections, I think it's appropriate to have preemption language."
The Kids PRIVACY Act would:
Protect teenagers ages 13-17 (federal law only protects kids under 13)
Ban ads that target minors
Require opt-in consent for everyone under 18
Yes, but: Castor's bill touches the controversial issue of preemption because it would give more teeth to a law that already supersedes state measures — the Children's Online Privacy Protection Act.
Children's measures are seen as lower-hanging fruit because they avoid the issues of preemption and private right of action.
Castor's bill also would give parents the right to sue tech companies.
Flashback: You might remember Castor's bill to update COPPA from previous sessions, back when it was the Kids PRIVCY Act, or the Protecting the Information of our Vulnerable Children and Youth Act.
Now it's got an "A" in the name: the Protecting the Information of our Vulnerable Adolescents, Children and Youth Act, or the Kids PRIVACY Act.
"There are really no substantive differences, but because the bill covers adolescents we're putting adolescents for A in privacy so it'll actually be Kids PRIVACY," Castor told Axios.
What we're watching: House Energy and Commerce Committee leaders have not yet reintroduced the leading comprehensive privacy proposal in Congress — the American Data Privacy and Protection Act — which includes provisions to protect kids.
Castor said she fully supports the ADPPA and if it is on track to get a mark up first, she will try to build in additional provisions from her bill.
Sen. Ed Markey also has a bill to update COPPA that he has not yet reintroduced.
Go deeper