GoCharlie raises $2M seed for AI marketing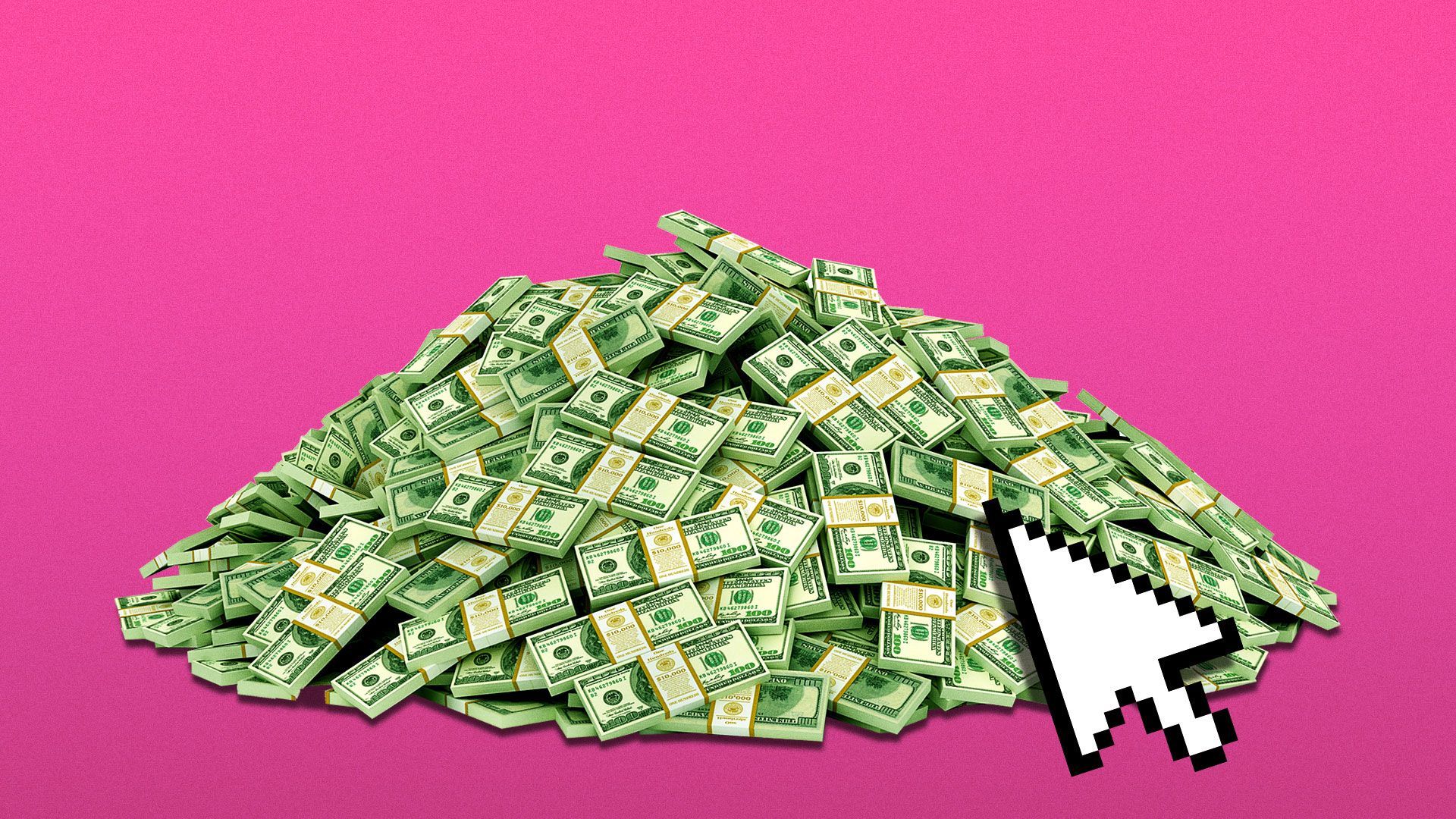 GoCharlie, a startup developing generative AI models for marketing goals, raised a $2 million seed to attract enterprise customers, COO Brennan Woodruff tells Axios exclusively.
Why it matters: AI-enabled marketing accounts for nearly half (45%) of all advertising globally, according to GroupM, an ad agency within WPP. By 2032, AI will influence 90% of all ad revenue — over $1.3 trillion.
Driving the news: GoCharlie is also launching a purpose-built large-language model for marketing that will help create personalized content for brands.
"Our goal is to basically grow revenues [as] rapidly as possible with this new product offering over the course of the rest of the year," Woodruff says.
Details: Investors include Goodwater Capital, SRI International, XRC Ventures, Geek Ventures, Textbook.vc and Hawke Ventures.
"They saw that we were looking for AI to effectively operate as a fully capable teammate," Woodruff says.
He adds they were also attracted to the team's technical experience and the fact that "we're actually building IP," with its language-learning models and app layers.
What's next: GoCharlie expects the fresh capital to get it through the end of next year, Woodruff says.
But he sees the company raising its next round next year — targeting about $5 million to $10 million, as early as Q1 or Q2, depending on how warm the market is.
He expects to have a few large enterprise deals on board by then.
How it works: GoCharlie helps retailers maintain brand-voice consistency across all channels.
With a simple prompt, retailers can create Instagram, X (formerly Twitter), and LinkedIn posts or a newsletter to customers with the same core messaging across every platform.
"Each platform, each audience, each piece of content has different considerations that you need to have, and we built that into the product experience," using generative AI, Woodruff says.
What's happening: The company has hired a software engineer and a CMO, and it may hire one more software engineer and data engineer.
The rest of the proceeds will go toward sales and marketing, and R&D to train AI models.
Zoom out: GoCharlie, which is developing language-learning models specifically for marketing, will do as much of its development as possible in-house, Woodruff says.
However, it will continue to evaluate M&A targets should it fall on three tenets, Woodruff says — acceleration of strategy, acquiring top talent, and accessing a resource no one else would have.
GoCharlie was in discussions to acquire an AI operation within a marketing agency, but those talks fell through after finding that it was difficult to monetize outside of the agency, he says.
The intrigue: With a bigger seed round or Series A, GoCharlie could consider M&A a little bit more seriously, he adds.
Go deeper