Expert Voices: Morgan Stanley's Kristen Rossi on M&A and how and when to focus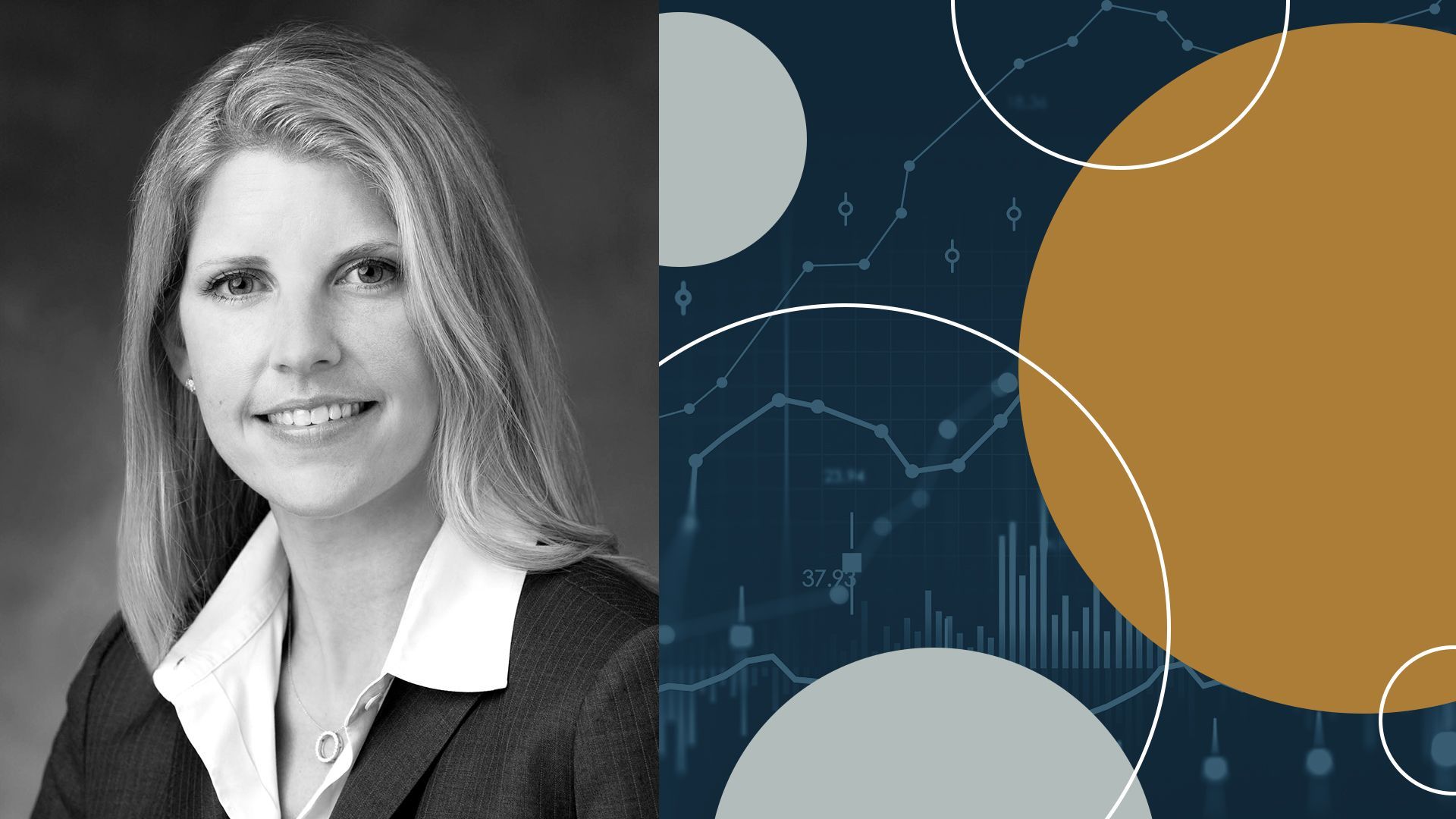 This week we're talking with Kristen Rossi, Morgan Stanley's global head of consumer retail investment banking, about harnessing retail opportunities.
Why it matters: While M&A in the sector has been sluggish this year, dealmakers are hoping for a near-term pick-up — and Rossi tells Axios that understanding the evolving dynamics of retail is more important than ever.
This interview was lightly edited for clarity, style and length.
What are some consumer industry trends driving dealmaking?
"Sectors that we really believe are able to endure this [market] volatility, what really is connecting with the consumer and is on trend with where she's moving. Health and wellness is a great example of that, and that can take place in products and services in a variety of ways. As we think about better-for-you offerings, there's a tremendous amount of interest.
As you think about where strategics are spending their time and continue to evolve their exposure to that durable growth, they may also be identifying subsegments of their own operations that are less core and therefore may exist better in the hands of others — and that's a place private equity can certainly play a part, as well.
You can identify spaces where you've seen more activity. The humanization of pet is another one — it's a place where you really see durable consumer trends that are also very profitable."
Omnichannel retail has become the linchpin of most successful brands. How has that dynamic played into how you evaluate targets for your clients on both the buy and sell side?
"Omnichannel brand presence is so critical in terms of connecting with the consumer because she's so fluid in her own behavior.
Where we see brands that can exist in the physical and the digital, we find it to be stronger, more durable, and more ever-present with consumers. That's somewhat table stakes. Now, you have to be able to manage all of those channels efficiently to connect with the consumer and to serve her needs well, and so that certainly plays a part in M&A."
How are you advising clients to position themselves to compete with big retail behemoths?
"You have very large, well-capitalized competitors in the retail space who are omnichannel and exceptional at what they do. So that creates a couple of opportunities.
As you think about being a retailer, it's so critical to really identify what your value proposition is for the consumer...so that you can differentiate yourself because those larger players who are ubiquitous in many ways, may not be able to focus on certain niche opportunities.
It does drive deal activity as you think about the benefits of scale being a critical determinant to being able to manage those relationships best."
How do you help clients think about their own differentiated capabilities, and where should they double down?
"We really start with the premise of...what are our core capabilities? What do we do well? Are we a leader in a certain category?
The other element ... which can come to play in different parts of the cycle, is...Should we be more diversified? Should we find alternate streams of revenue?
Large, global multinational, cross-product players benefit from that level of diversification and that does bring them stability over time. It also brings them that scale that allows them to manage some of the more volatile market dynamics that we've been talking about."
How active do you expect private equity to be in retail M&A?
"We're now actually seeing private equity come to the forefront and talk about the potential to sell assets or to consider continuation funds for assets where they want to extend their hold period and investment in a given business.
And we're back to a mindset of considering the dual track. We're thinking about...Are we sellers of assets? Or is this an asset that best belongs in the capital markets by an IPO? So we're putting those alternatives back on the table for private equity."
Go deeper