Reese Witherspoon-backed Draper James acquired by Consortium Brand Partners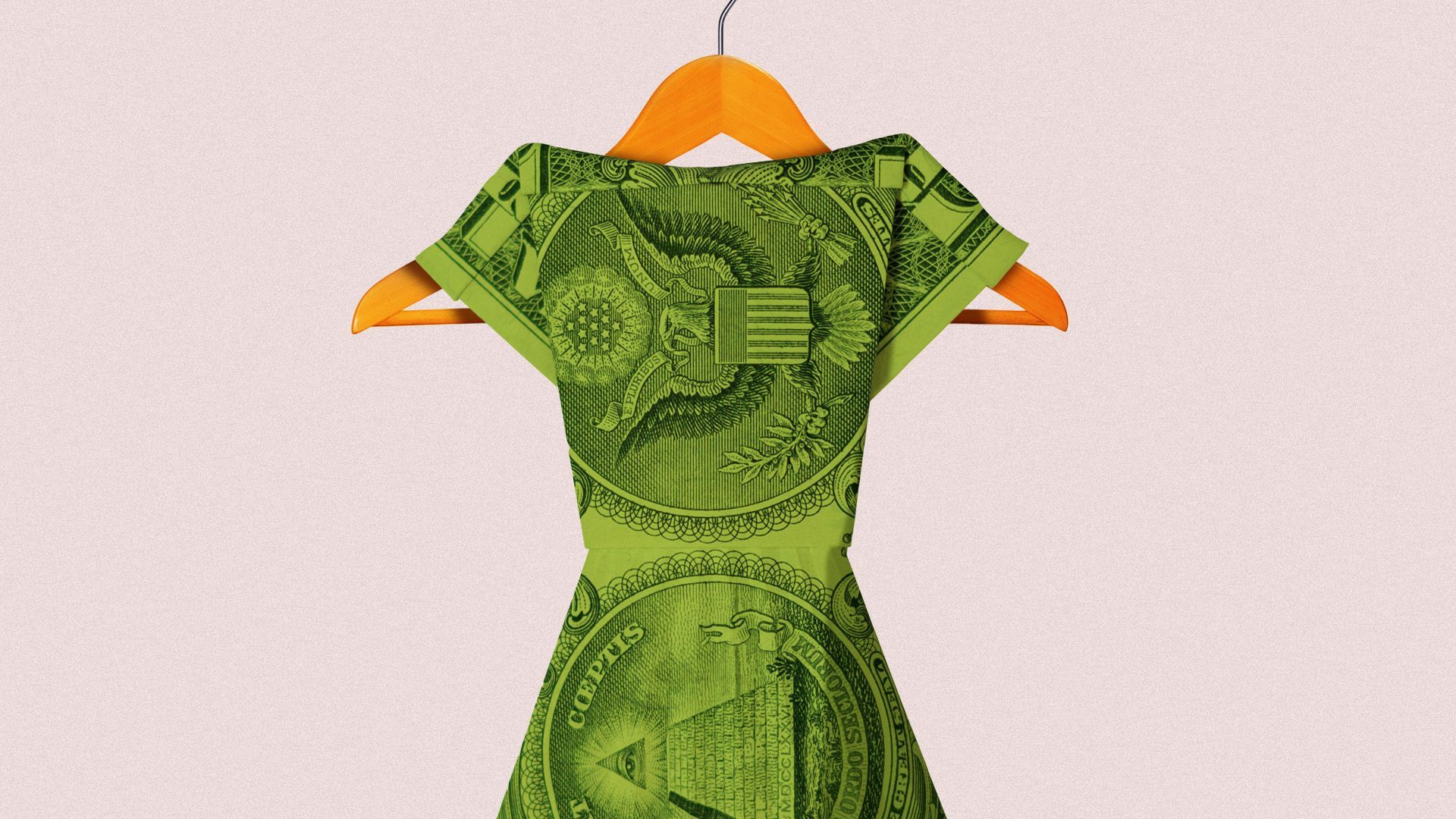 Private equity firm Consortium Brand Partners has acquired a majority stake in Reese Witherspoon-backed apparel brand Draper James.
Why it matters: With the expectation that deal activity will pick up in the second half of the year of the year, apparel is already getting lots of love from dealmakers.
Details: Consortium acquired a 70% stake in the company, which will become the first investment in its portfolio of consumer brands.
Witherspoon will remain a partner and board member.
"We're really working as partners with the management team," Consortium managing partner Cory Baker says.
Catch up quick: Consortium was founded in March by Marquee Brands veterans Baker, Michael DeVirgilio and Jonathan Greller.
The company is targeting brands "where there's a really strong, genuine relationship with the consumer," Baker says.
It is for the most part "category agnostic, consumer obsessed," Baker quips.
In addition to women's apparel, it is also interested in brands centered around the home and lifestyle, such as kitchen electronics, beauty services, and food and beverage.
Consortium wants to make sure that each of its portfolio companies gets an incredible amount of attention and a chance to grow and create value, Baker adds.
In terms of how many acquisitions it aims for, "one to two a year feels like the right pacing," Baker says.
What's next: Under Consortium's fold, Draper James plans to expand its presence globally in premium department and specialty stores.
"You look at a business like Draper James and it's massive blue sky," Baker says. "It's territory expansion, it's category expansion."
Consortium wants to build Draper James into "a proper lifestyle brand, with touch points in the home, with your pets, with your children and outdoor living."
Context: Witherspoon founded Draper James in May 2015, launching it as a direct-to-consumer brand that makes clothing, accessories and home décor items with a hint of Southern style.
The Nashville-based brand now has three retail locations including one in its hometown, one at the Nashville International Airport, and one in Lexington, Kentucky.
The company also has an exclusive collection at Kohl's.
Flashback: Draper James raised $10 million in a Series B led by Forerunner Ventures in 2019.
Stone Canyon Industries and existing investor JH Partners participated.
The company previously took investment from Lago Innovation Fund, G9 Ventures and GingerBread Capital as well.
It had raised about $17 million to date, according to PitchBook.
Go deeper