Beyoncé-backed beverage brand Lemon Perfect thirsts for VC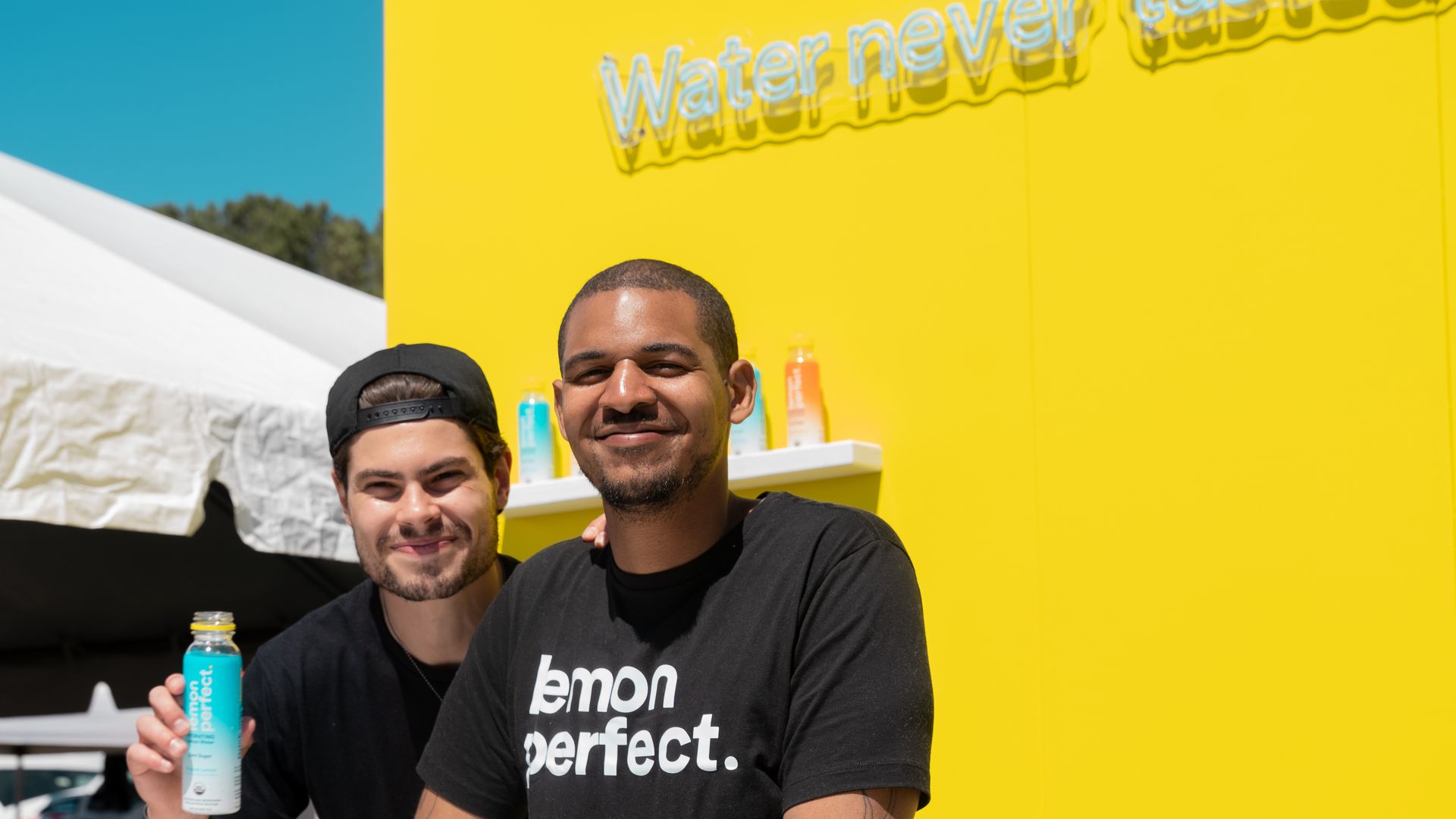 Lemon Perfect, an Atlanta-based maker of enhanced water, will announce a significant raise by early 2024, CEO Yanni Hufnagel tells Axios exclusively.
Why it matters: Consumers and investors love bottled water, and Lemon Perfect competitors Liquid Death and Pathwater have seen rapid growth in recent years.
Details: Hufnagel declined to comment further on its money-raising efforts.
Lemon Perfect is capitalizing on the trend toward functional water, with Hufnagel pointing to other brands in the space that have experienced big exits including Vitamin Water and Bai.
Catch up fast: To date, the company has raised a total of $80 million.
That includes a seed round of about $12 million in notes that then converted into preferred securities when it raised its Series A round, Hufnagel says.
The company raised a $31 million Series A round in April 2022 at a valuation exceeding $100 million, he says.
This February the company raised a nearly $37 million Series B round at a post-money valuation of $150 million, per Forbes.
Zoom in: In addition to Beyoncé, investors include Melitas Ventures, Trousdale Ventures, Beechwood Capital, Goat Rodeo Capital, Evolution VC Partners, NNS Capital, JDS Sports, Platinum Mile Ventures, Raptor Group, Green Meadow Ventures and Jonathan Hung, as well as other individuals and firms.
By the numbers: The company is on track to generate $60 million in sales this year, Hufnagel says, doubling year over year.
The latest: In April the brand announced its retail expansion into 499 Target locations nationwide.
What's next: Lemon Perfect launched a 15-pack of watermelon-flavored water in Costco on a limited seasonal basis that could become part of the company's permanent lineup.
Flashback: Hufnagel says he came up with the idea for the business and registered the name in 2017 and then sold the first bottle in September 2018.
"Anything that you can do that can capture a piece of someone's daily routine ... is worth going for. You can build a business around routine," Hufnagel says a friend advised him.
The founder, who was previously an assistant basketball coach at the University of Nevada, says his response was to create a morning elixir, which has since evolved into hydration for every occasion.
The bottom line: Hufnagel says Lemon Perfect has the opportunity to become a brand valued at more than $1 billion, with the goal of a big exit well down the road.
Go deeper