Levi CEO Chip Bergh not afraid to take a stance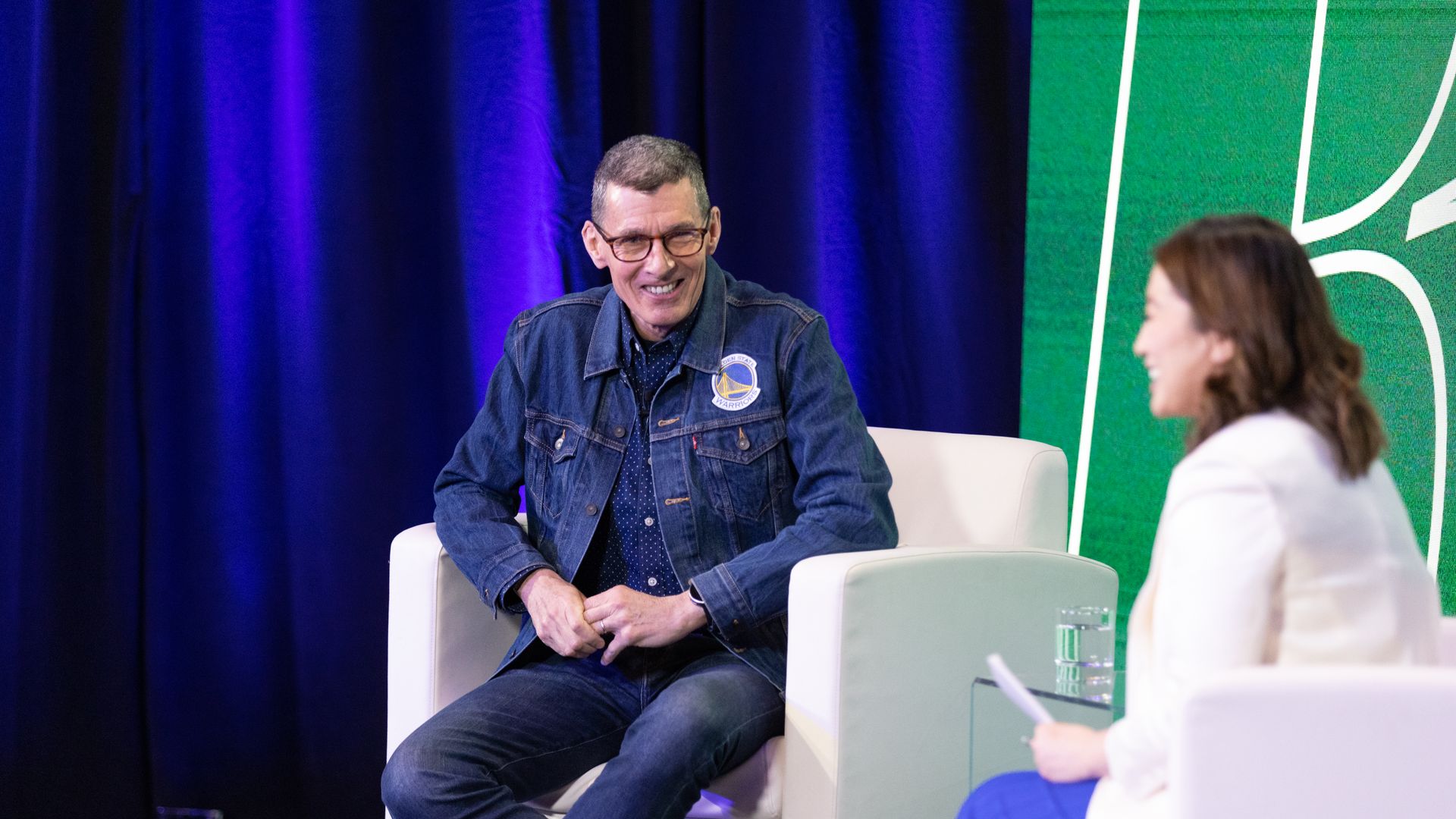 For Chip Bergh, CEO of the storied jean maker Levi Strauss, taking a stance on social issues paves a path to brand longevity, he tells Axios' Hope King at yesterday's Axios BFD in San Francisco.
Why it matters: For a company that is still standing and going strong after 170 years, the executives behind it may know something about staying relevant.
What they're saying: "This is a company that's not afraid to take stands on important social issues of the day," Bergh says, adding that his employees also always come first.
"It's like the last thing a lot of companies think about when they're forming and storming and norming," he says. "I do think it's the key to longevity."
Zoom in: Bergh cited Levi's decision to exit its business from Russia.
"We need to be prepared to make the harder right decision or the easier wrong decision and be prepared to live with the consequences of that," he says.
The decision was difficult, especially because it had to lay off its employees there, but it couldn't continue to do business there given geopolitical turmoil, he says.
"And it was one of the highest profit margin businesses that we had."
Zoom out: Over the past few years, Levi has also taken steps to de-risk its supply chain, helping it stave off some of the political trade pressures that other companies face, especially with China, Bergh says.
"When I joined the company, almost 20% of our sourcing was done in China. Today, it's mid-single digits of our total sourcing and the amount of product that we import here to the United States is less than 1% coming from China," he says.
"So we've really de-risked our our source dependence on China going all the way back to when the tariffs started."
The company has worked hard to ensure it has a big global and diversified sourcing base so that it isn't as "overly reliant anywhere."
Yes but: He doesn't see Levi moving with the trend of onshoring, but he does see opportunities to move production closer to home.
"The closer our supply chain is to the market, the more agile we can be and the more responsive we can be," Bergh says.
Go deeper