Superfiliate delivers the social commerce experience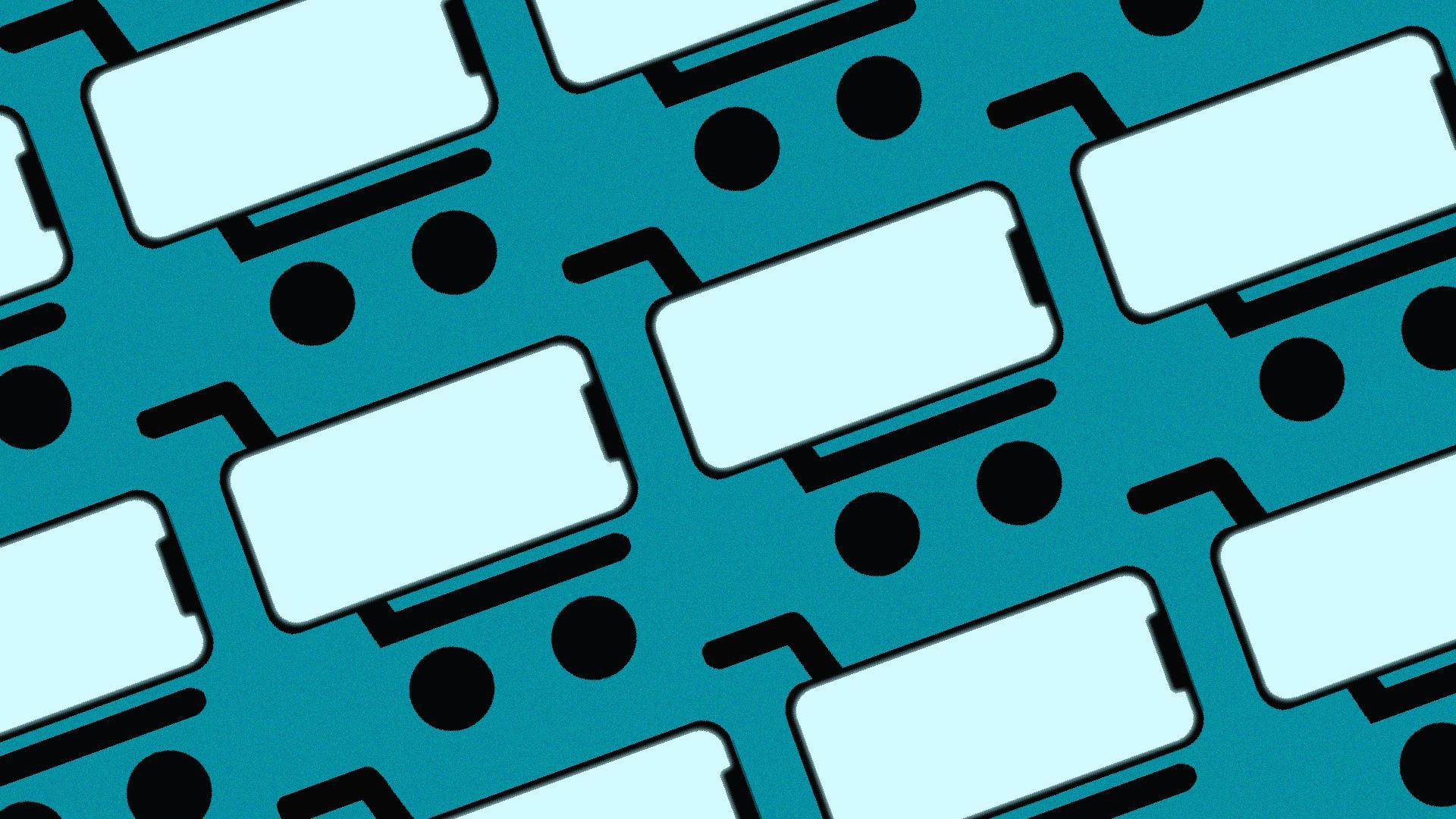 Superfiliate, a software platform that develops co-branded landing pages for customers and creators, wants to offer a more seamless shopping experience on social media and other channels.
Why it matters: With merchants estimated to lose $29 for each new customer acquired, brands are looking for ways to stretch their dollars.
What they're saying: "Entertainment and commerce don't live well together," says Drew Leahy, managing partner of Superfiliate investor Hawke Ventures.
This is part of why social media platforms — often used for discovery or entertainment — haven't seen much success with their shopping efforts, he adds.
"There has to be an intent there," coming from consumers, he observes, because they may not want to buy something right then and there.
Bringing consumers onto a different page, off-platform makes them feel like it's "native to the content, while also being easy" to checkout, garnering more success for the retailer or brand, Leahy mentions.
How it works: Los Angeles-based Superfiliate turns legacy affiliate links and referral codes into personalized shopping experiences through a co-branded landing page.
Brands decide how the page will look, what products to showcase, and which content to feature.
Creators and brand ambassadors can offer up reviews and other content for those landing pages, allowing them to tell their own stories about the brand and the products.
"Whether it's a brand ambassador, an influencer, a customer, they can all use this system to generate referrals and ultimately generate business," Leahy adds.
By the numbers: The company says it has seen a conversion rate lift of 31% over the baseline in its preliminary testing.
"It drastically improves marketing efficiency and reduces [cost-per-actions] which are critical metrics for brands these days," Superfiliate CEO Andy Cloyd tells Axios in an email.
The company doubled its customer count in the first quarter to more than 50 merchants, with a target to reach more than 200 by year's end.
Catch up fast: Earlier this year, the company raised seed funding, $2.5 million of which was led by Hawke Ventures and Vanterra Ventures, Cloyd says.
R2 Ventures led its $1 million pre-seed round, with participation from Revolution's Rise of the Rest Seed Fund and Clocktower Technology Ventures.
This will give the company more than 30 months of runway, Cloyd adds.
What's next: The company plans to build its product, engineering, and design teams, as well as its go-to-market talent, including adding to the fold a head of merchant strategy and success, and a head of influencer and affiliate.
Go deeper