Alibaba's reorganization follows U.S. peer roadmap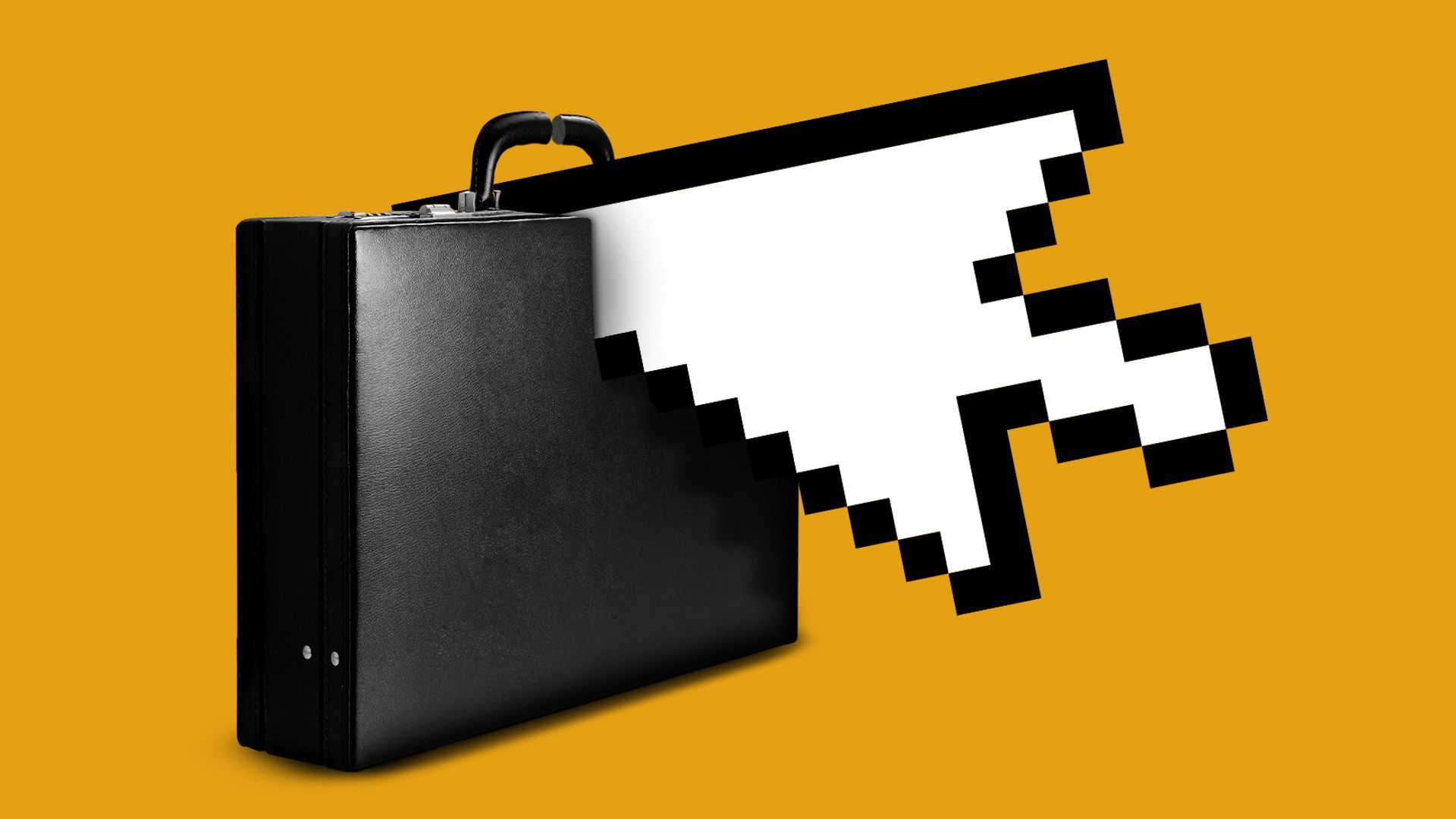 Alibaba's decision to reorganize itself last month represents an intent to mirror a strategy already executed by its U.S. peers.
Why it matters: One of the biggest benefits of the move is that each is now freed to focus on its own growth strategy, says a source familiar with the situation.
In the case of Alibaba, it also makes a split-up or spinoff of its units easier if it were to face further regulatory scrutiny.
Details: The new company holding structure is meant to mirror that of Alphabet, the parent of Google, the source notes.
With the review complete, no further moves are being contemplated at this time, the source says.
The source iterated that the businesses are now free to raise capital or to go public, as has been reported, or to seek partners or stand pat, among other options.
Be smart: The company announced the reorganization in March because it begins its fiscal year in April, CEO Daniel Zhang said during an investor call.
"The management teams of the business groups will be working on planning and mapping out strategy, of course, not just for the coming year but for the coming years," he added.
Of note: Of the six businesses, Taobao Tmall Commerce Group will remain a wholly owned unit of Alibaba Group.
Flashback: After Alibaba founder Jack Ma publicly critiqued the Chinese government, both his e-commerce business and his fintech operation, Ant Group, came under intense regulatory scrutiny.
Catch up fast: China strengthened its anti-monopoly law last year in part by increasing penalties.
Between the lines: We've seen tech companies in the U.S. such as Alphabet and Meta reorganize.
Tech conglomerates sooner or later face the conundrum of where to focus most of their attention and resources.
But Alibaba, by teasing the idea of IPOs for separate companies, raises the prospect of unlocking more value.
💭 Our thought bubble: Alibaba's breakup inspires questions about the value Amazon could unlock if it separated out its retail tech business.
Other retailers are loathed to do business with their biggest competitor, even though Amazon has offerings such as its Just Walk Out technology that are attractive.
And it would also make it easier for the divisions of these tech giants as separate companies to make acquisitions.
The bottom line: For now, the move creates more transparency for investors, who want a better understanding of how each business is performing and the direction each is headed.
Go deeper