Bartesian scales internationally, seeks CPG partner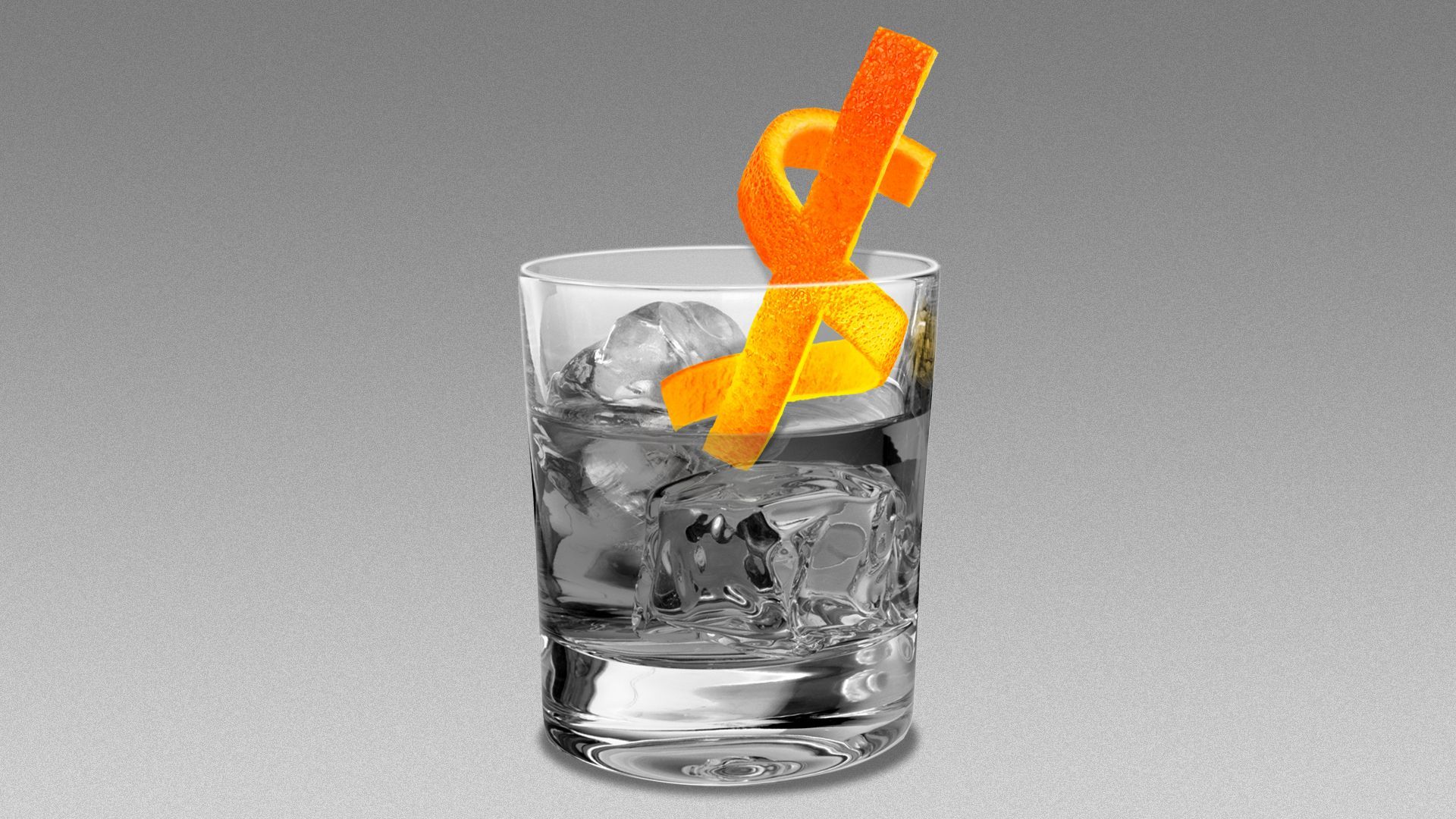 Bartesian CEO Ryan Close is still looking for a strategic partner to help take the company international, he tells Axios.
Why it matters: The Chicago-based maker of a Keurig-like machine that makes cocktails using capsules is tapping into an increasing demand for spirits, with market share for the category surpassing beer in the U.S.
Catch up fast: Last year, Close told Axios that he was in discussions to raise another round of funding and wanted to bring in an investor from the beverage or spirits category.
Details: The ideal consumer packaged goods partner has an international distribution network able to scale Bartesian's growth overseas, he says.
Yes, but: The current buyer's market and macro-headwinds mean it's not an ideal time for Bartesian to strike a deal.
The company is likely to raise money within the next 12 months in exchange for a minority stake if those market conditions improve, he adds.
What's next: In the meantime, Bartesian is expanding into Europe on its own with a manufacturing facility up and running in Italy.
Its products are now available in the U.K., in addition to the U.S. and Canada, with plans to add France, Germany, Italy, and the Netherlands, among others.
The company is also bringing to market a new version of its cocktail maker which is a connected device.
And it is launching new cocktail flavors this year, such as tequila sunrise, and a line of holiday cocktails.
How it works: Bartesian generates revenue from its own branded machines, capsules, and accessories such as capsule holders, as well as licensing agreements, such as with spirits conglomerate Diageo, Close says.
By the numbers: In its first three years of selling products Bartesian generated more than $100 million in sales, and it is currently cash-flow positive, Close adds, declining to comment further.
He previously told Axios that he expected his company would generate around $60 million in sales last year.
The company gained 100,000 new customers in Q4, and the business could increase its sales between 30% and 40% this year by utilizing a more conservative approach to growth, Close says.
Go deeper