Checkout tech eases retailer burdens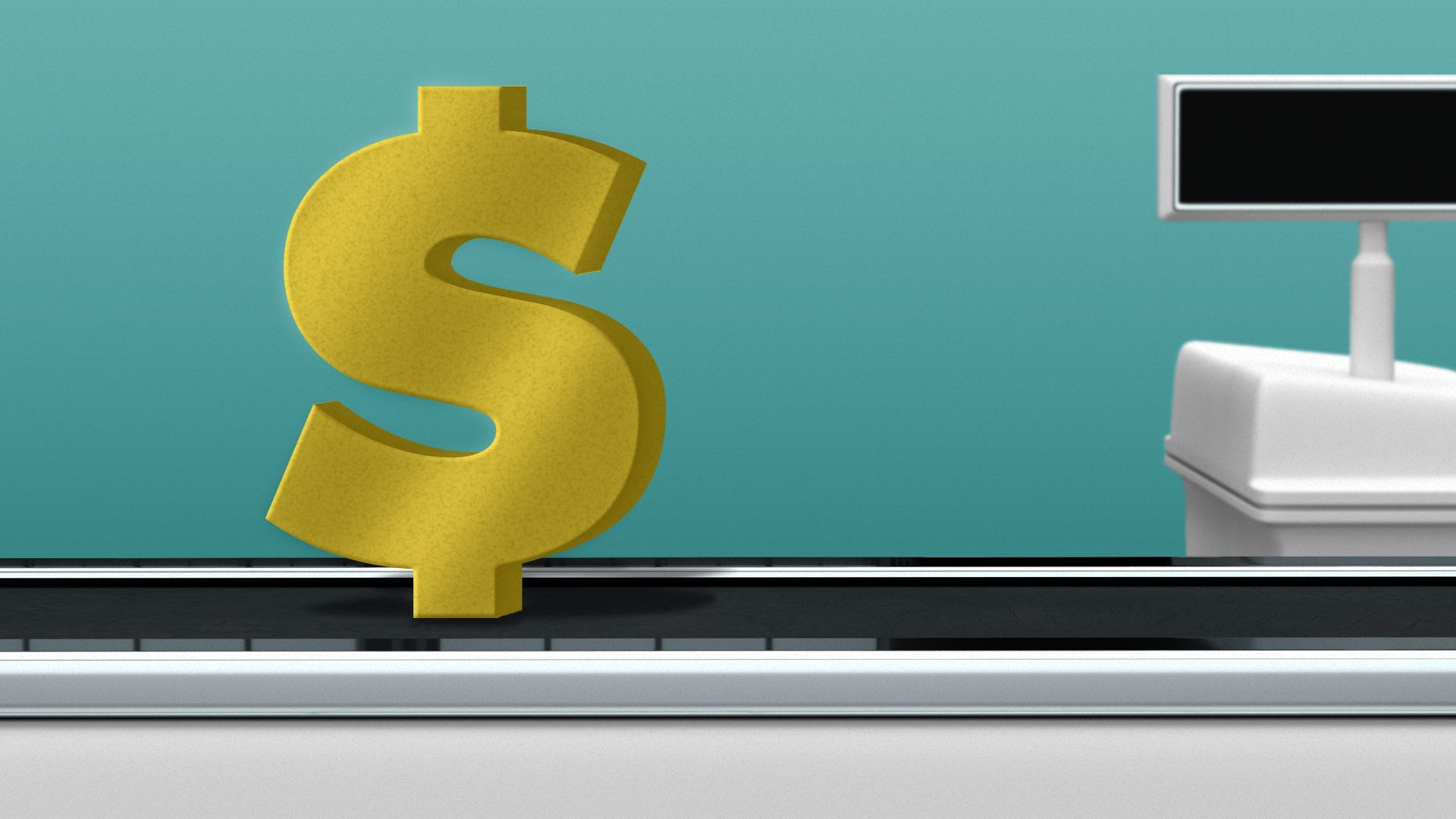 Touch-free checkout technology helps retailers better serve customers, protect stock and manage inventories, Richard writes.
Why it matters: Retail observers expect Amazon's leading Just Walk Out touch-free checkout technology to expand its reach in 2023 as more third-party retailers embrace the solution.
Details: Amazon's checkout technology solves retailers' labor shortage issue and creates a seamless customer interaction, says John Clear, a managing director at consulting firm Alvarez & Marsal.
The solution is most relevant for convenience stores, but as the wrinkles are ironed out, it will be scaled up to drug stores, dollar stores, and then grocery, he tells Richard.
When Clear purchased 19 items at Whole Foods' Glover Park location in Washington, D.C., four of the items were incorrectly charged on the receipt, he notes, though he did move the products around to vigorously test the system.
State of play: Grabango, based in Berkeley, California, and Israel's Trigo in Europe are two of Just Walk Out's biggest competitors.
Grabango has raised a total of about $73 million, according to PitchBook, which includes a $39 million Series B round led by Commerce Ventures in 2021.
Trigo has raised a total of $204 million, per PitchBook, including a $100 million equity financing round led by Temasek and 83North in October.
What they're saying: Education will be central to wider adoption of Just Walk Out, says Deborah Weinswig, the founder and CEO of Coresight Research.
Yet, customers can't see how much they are spending as they shop, Weinswig says, which is important to note, especially due to rising prices.
The shopper also needs someone to guide them through the process, she adds.
Driving the news: Kansas City, Missouri-based Community Groceries recently became the first non-Amazon grocer to adopt the technology, with the grand opening slated on Friday. (Some third-party convenience stores trialed it previously.)How it works: Just Walk Out is essentially a sophisticated point-of-sale solution, says Kortney Lee, the founder of Community Groceries.
Amazon's solution frees up employees, including nutritionists, to focus on customer service, Lee says.
Just Walk Out also reduces shrinkage by eliminating theft and reducing food waste by helping improve inventory management, he adds.
Flashback: Amazon began selling Just Walk Out to outside retailers in 2020.
The intrigue: Major Amazon competitors aren't going to be signing up for Just Walk Out, Clear says, instead, opting to implement and even acquire competing solutions to build out their own versions, he says.
Walmart recently bought Alert Innovation to improve fulfillment, he adds.
The big picture: The real value in solutions like Just Walk Out is the ability to directly observe consumer behavior, such as when a shopper places an item in their cart but then takes it out and replaces it with another item, Clear says.
Store formats of several thousand square feet or less, such as convenience stores and airport and stadium kiosks, are most likely to benefit near-term, says Hemal Nagarsheth, a partner at consulting firm Kearney.
Go deeper