1 big meal: Hartbeat CEO Thai Randolph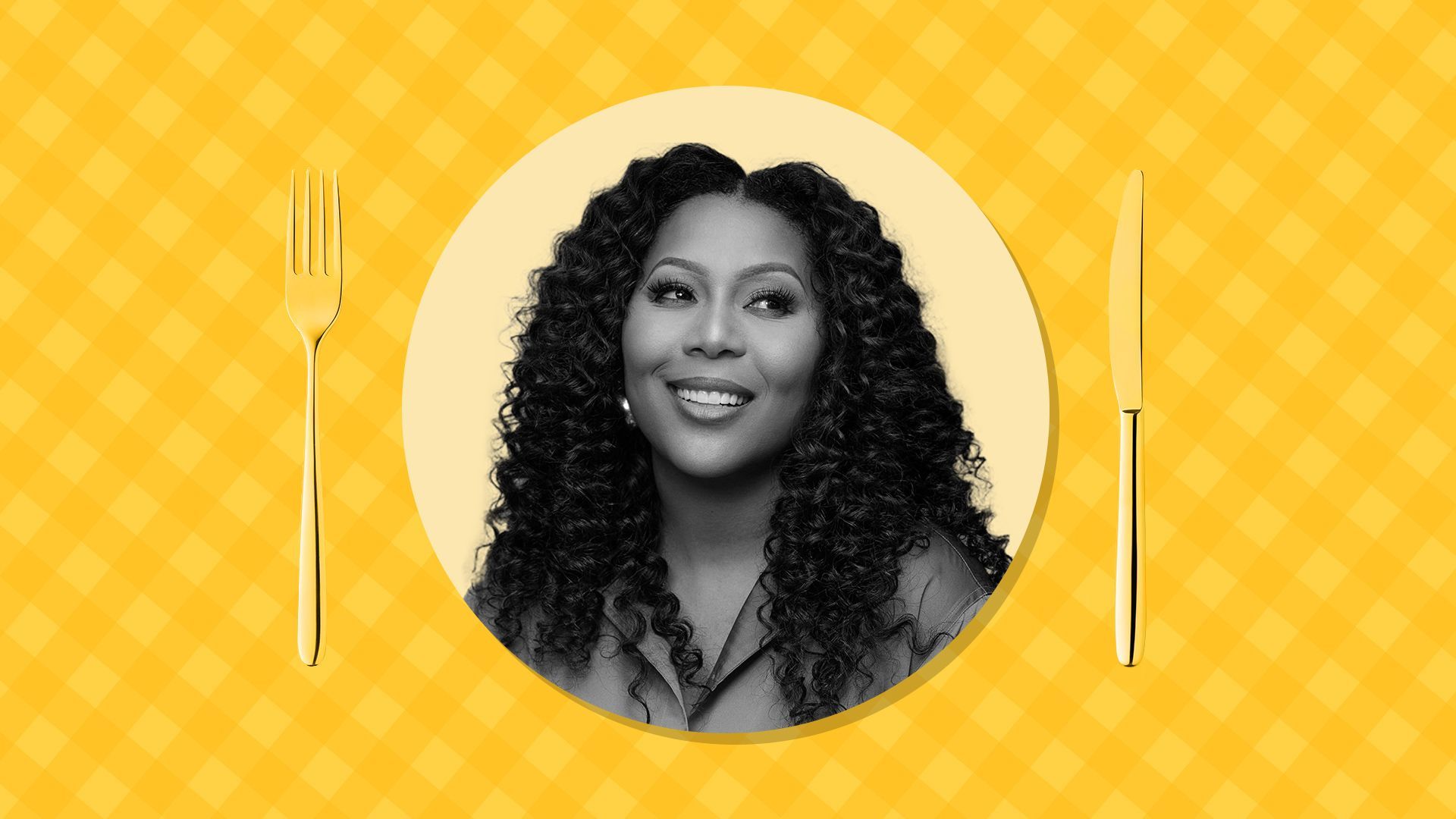 Hartbeat recently opened a new Los Angeles headquarters and is about to open new New York and Atlanta offices as it uses its private equity money to boost production, CEO Thai Randolph says. She dined with Kerry this month as part of our "1 big meal" interview series.
Why she matters: Randolph was named CEO of Kevin Hart's media company in 2022, after leading a $100 million raise from Abry Partners. She was previously president and COO of Laugh Out Loud and COO of HartBeat Productions, which merged into Hartbeat.
🗽 Why we chose the restaurant: Par Ici Café at Hotel Barrière Fouquet's New York. Randolph was speaking at the Fast Company Innovation Festival nearby. She also stayed downtown to avoid U.N. General Assembly traffic.
🥑 What we ate: I drank iced coffee and ate Greek yogurt with granola and berries. She drank hot coffee and ate eggs with seasoned avocado on the side.
What have you put your funding toward?
"We immediately started deploying capital to fuel growth, to ... finance productions, to bolster our scripted team, build out the talent around our branded [entertainment] division."
"We nearly doubled revenue last year, our first nine-figure revenue year. That was a real significant turning point in a very short period of time. ... Last year, we [released] 22 projects. Pre-strike, we had already produced 16 across film, TV and audio."
"We've been very fortunate. While the strike has impacted our scripted business, the diversification of the business has allowed us to not just keep the team intact but continue to grow the team. We're still projecting a growth year."
How has private equity impacted Hollywood?
"For so long, there have been a handful of names, all of whom we work with very closely. But as ... distribution strategies evolve, there's a real need for content suppliers."
"There's also an opportunity with live events, some unique direct-to-consumer models that might be best incubated outside of those ecosystems."
"That infusion of private equity capital has really let what would have slower-growing production entities or aspirational entertainment companies really accelerate that growth."
Are you pursuing acquisitions?
"Absolutely. ... We've been a little quiet over the summer. But expect to hear more ... next year."
Are you raising?
"We're not actively fundraising ... but we're definitely not ruling it out."
What are the risks and rewards to having a celebrity founder?
"It doesn't hurt that he's this megastar, but I think what has been most helpful is how he's leveraged that stardom to really gain entrepreneurship prowess to build very strong relationships."
"I'm sure a lot of folks looking at businesses like ours question, 'Are you dependent?' But we actually have a KPI at our company that's for all of our teams that's NKR, Non-Kevin Revenue."
🌽 1 fun fact: Randolph grew up on a farm in Holly Hill, South Carolina. Her family grew corn and sugar cane and raised pigs, chickens and cows.
Editor's note: This story was updated to remove two words that Randolph said in error. In the first bullet, "environment" was removed and replaced with the correct word, "entertainment," in brackets. In the second bullet, "produced" was removed and replaced with the correct word, "released" in brackets.
Go deeper