Disney-Charter deal begins era of "reimagined" TV bundle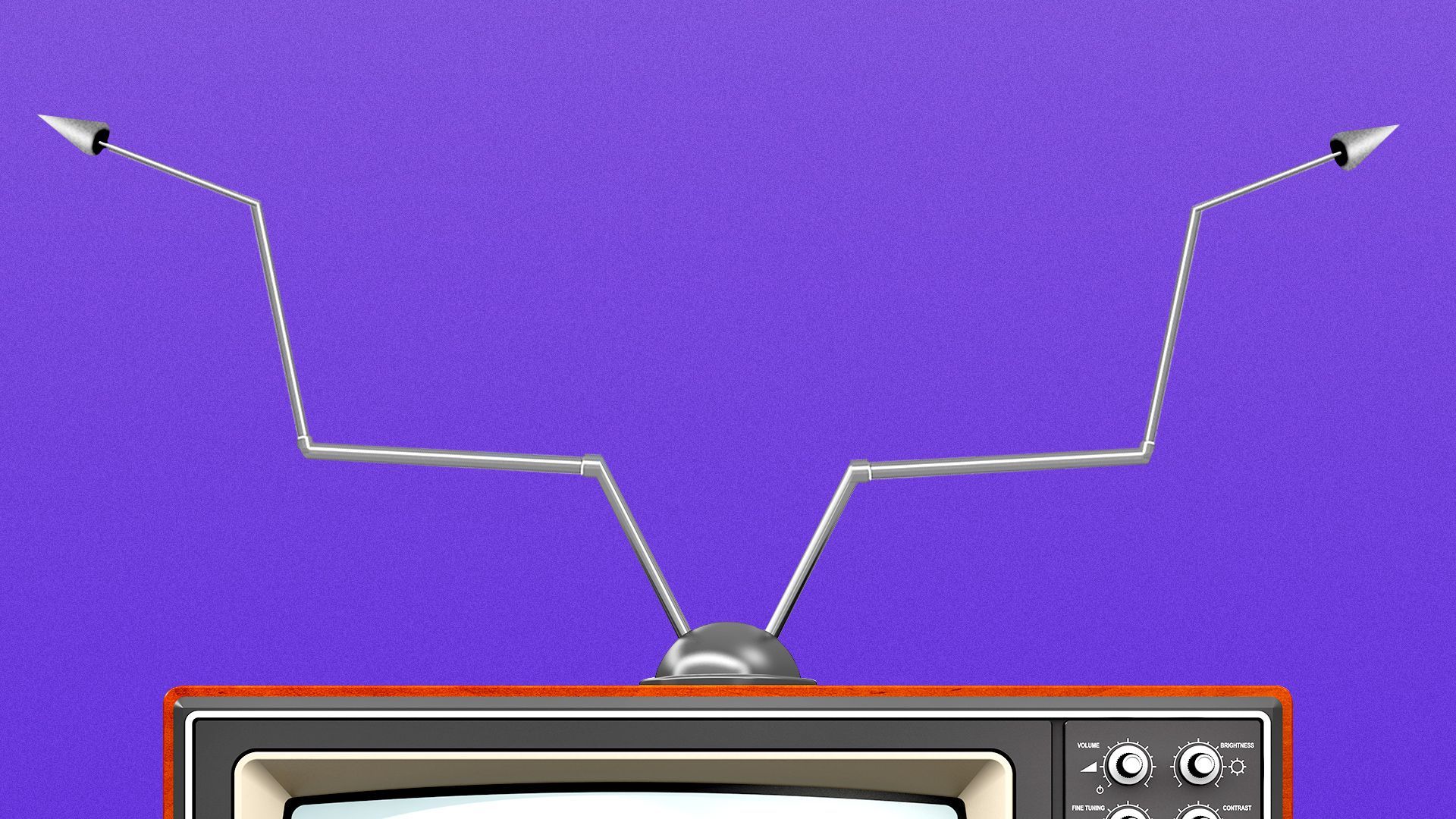 Rather than the reckoning many predicted, the Disney-Charter dispute instead set a roadmap for future deals that could keep the legacy TV business afloat.
Why it matters: Consumers may hate it, but the cable TV bundle is like Freddy Krueger: Just when you think it's dead, it keeps coming back.
The big picture: The weeklong standoff between Disney and the country's second-largest cable TV provider was seen as a proxy for the future of TV, with some analysts signaling it as the beginning of the end for the bundle.
But instead, the deal showed that both sides were willing to give up something to maintain the status quo.
Charter gets to offer some Disney streaming services at either no or a reduced extra charge, while Disney secured a higher fee for its content.
Be smart: Future carriage deals between programmers and distributors could look similar to the one Disney and Charter made: a mix of linear TV and streaming services, with a serious culling of the sheer amount of TV channels.
Disney willingly dropped eight channels from this deal, including Disney XD, FXX and Freeform — since most of their programming ends up on one of its streaming services anyway.
It could give cover to Disney and others to shutter many underperforming and low-rated cable channels.
What they're saying: Analysts and industry experts agree that the deal is likely to spawn similar agreements and was a necessary step for Disney in its plan to take ESPN over the top.
"The business needed to be reimagined," Patrick Crakes, a media consultant and former Fox Sports executive, tells Tim. "This will be the approximate new paradigm going forward — not just for Disney, but other content owners as well — and it marks the end of the 'cut out the middleman' model, which has seen Disney lose, like, $11 billion over two years."
In a research note to clients Tuesday morning, MoffettNathanson's Michael Nathanson wrote that the deal will likely make it easier for ESPN to move over its higher-value sports rights to streaming.
"Having a template with ESPN+ bundled together with ESPN, Disney should be able to have more leeway on putting more of its premium sports rights on ESPN+ going forward and avoid the perception of cheating its linear partners," Nathanson wrote. "Including ESPN+ in all new deals will likely be a central deal point for future renewals."
Go deeper