Media M&A eyes Q4 comeback after tough year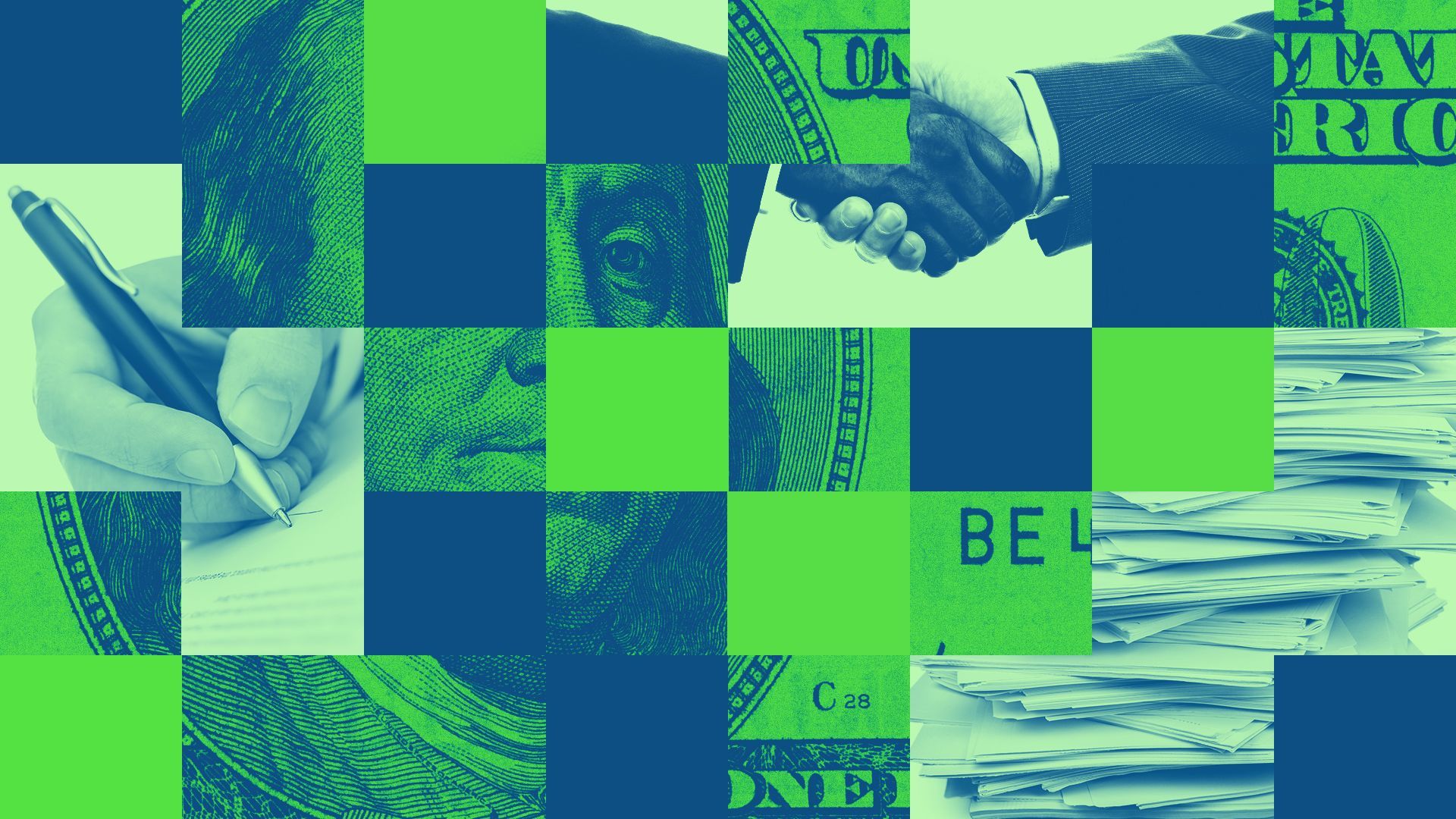 Media industry bankers expect a busier fourth quarter, after a slow year so far.
What they're saying: Sales processes are percolating.
Akin partner David D'Urso says he predicts a pickup. That sentiment is partly fueled by the size of cash piles that private equity firms are sitting on. It's also driven by an economic reality for media companies.
"At some point, there's going to be more companies that come to market because they've kind of sat on the sidelines for a while," he adds. "They're going to be pressured by debt maturities or fund-hold-period limitations."
With valuations down, "it's probably a better time to be buying now than in 2021," says Andrew Tisdale, Providence Equity's co-head of Europe.
One positive from the deal slowdown, Tisdale adds, is that it's given buyers more time to do due diligence.
Of note: Tisdale says Providence will continue to invest in content creation and live entertainment.
That said, concerns are aplenty when it comes to the media industry: the economic drag on the ad industry, generative AI and the Hollywood strikes, to name a few.
"It's important not to get too caught up in the short-term when you're looking at secular themes," he adds.
The big picture: Year to date, U.S. M&A is down 26.7% to $981 billion, according to LSEG, the lowest value in a decade, excluding 2020. The LSEG data runs through Aug. 31 and tallied 12,743 total deals, an 8.4% drop.
A year ago, media and entertainment sat above five different sectors in terms of M&A market share.
So far this year, it's third-lowest as of Aug. 31, per LSEG. Year to date, M&A in the media and entertainment sector is down 50% to $31 billion, LSEG data show.
Yes, but: Signs of M&A life are appearing. Last month, Lionsgate agreed to buy Entertainment One for $500 million. A few months before that, Fanatics closed on the first part of its $225 million deal for PointsBet's U.S. business.
Catch up quick: D'Urso says the lack of dealmaking stems from a "big valuation gap" with sellers "anticipating valuations that were more in the 2021-2022 hype."
"But that's not possible now," D'Urso says. "The cost of capital for these leveraged transactions has gone up, the amount of leverage that's available has gone down. Inflation has cut into profits and margins, making the targets less economic."
Drew Mallozzi, chief investment officer and managing partner of Atlas Credit Partners, agreed that there's been a "recalibration of expectations." He cited the "illiquidity for middle market companies" and the inabilities to IPO and access venture capital. That has served as an opportunity for his firm as a lender.
Between the lines: Dealmakers noted that antitrust concern spreading across Big Tech isn't really impacting mid-market transactions in the media space.
Go deeper