Gen Z social app Fizz raises $25M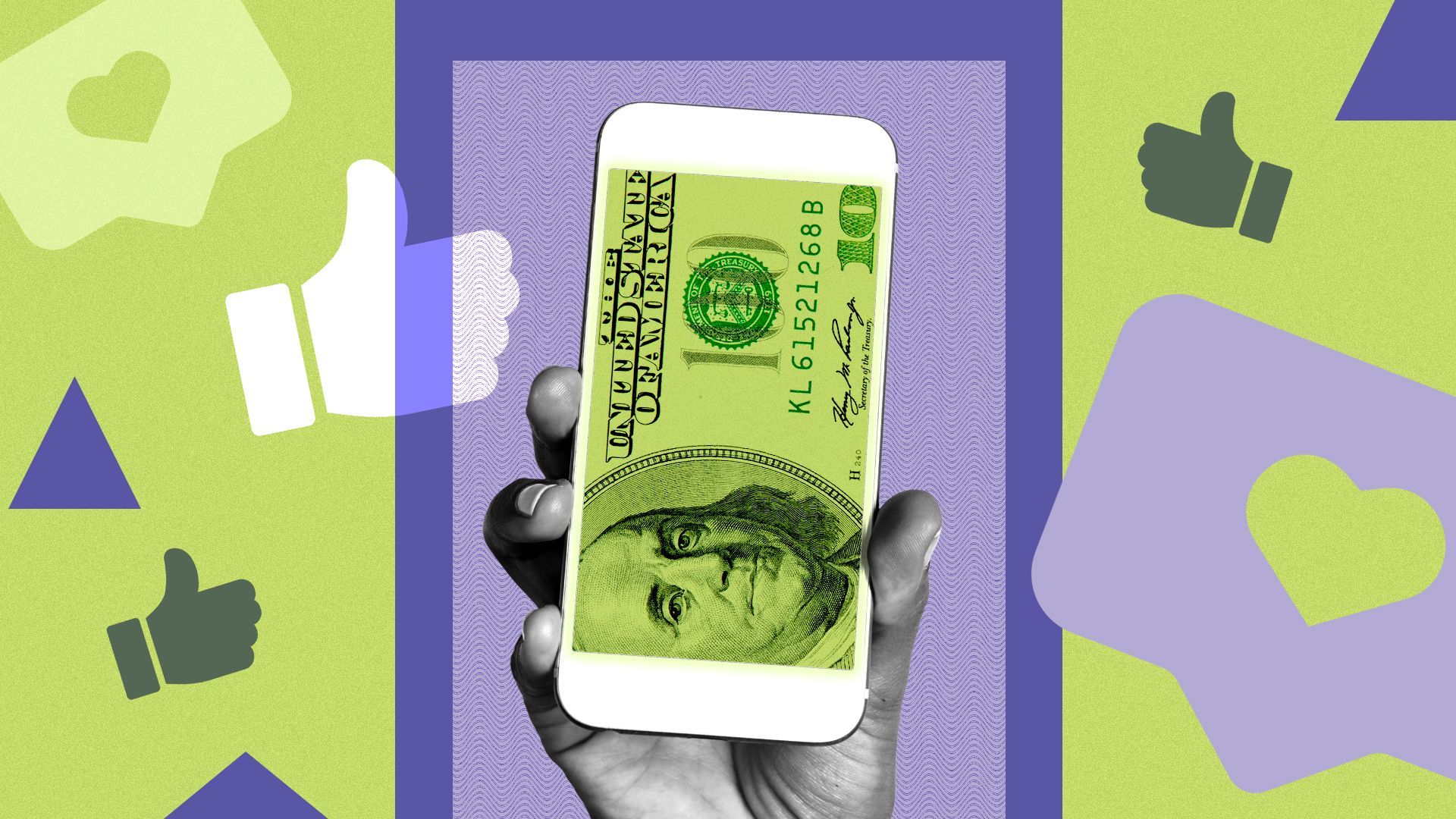 Fizz, a social app for college students, has raised $25 million in a Series B round, CEO Rakesh Mathur tells Axios.
Why it matters: The round comes amid a depressed deal market and as some social media companies have been struggling and downsizing.
Context: The app offers college-based communities that are only available to those with a school email address. Fizz users can choose to post anonymously.
COO Teddy Solomon and CTO Ashton Cofer cofounded Fizz when they were freshmen at Stanford in 2021. It's now available on more than 80 college campuses, including Stanford, Dartmouth and Notre Dame.
Fizz is "Gen Z social media by Gen Z," says Mathur, who is a boomer but has a daughter at Stanford who introduced him to the app and its founders.
"She walked in some Saturday night and told me how she had met the next Mark Zuckerberg, and I told her to go to sleep because the odds are very low," Mathur says. "But they [came] over and they were looking to do a $1.5 million seed round, which I quickly filled."
Of note: Mathur joined as CEO in January 2022. The 25-year Silicon Valley serial entrepreneur has started 10 companies with six exits, notably online shopping engine Junglee to Amazon.
Details: Owl Ventures led the Series B round, with participation from NEA.
Fizz has raised $41.5 million in total. It raised a $12 million Series A round in November and $4.5 million in seed funding last September.
The company also announced it hired Alex Le as chief product officer. He was previously executive vice president, strategy and special projects at Reddit.
Fizz is based in Palo Alto, California, and has about 45 employees, where the median age is 23.
What's next: Mathur says Fizz plans to reach 1,000 colleges over the next year and a half. That's a little further out than its previous timeline for the end of 2023, as shared with TechCrunch in November 2022.
"Our campus penetration numbers are 80% and up, just making sure that the metrics stay strong," he says.
Go deeper