Miami-based Beeyond Media raises $10M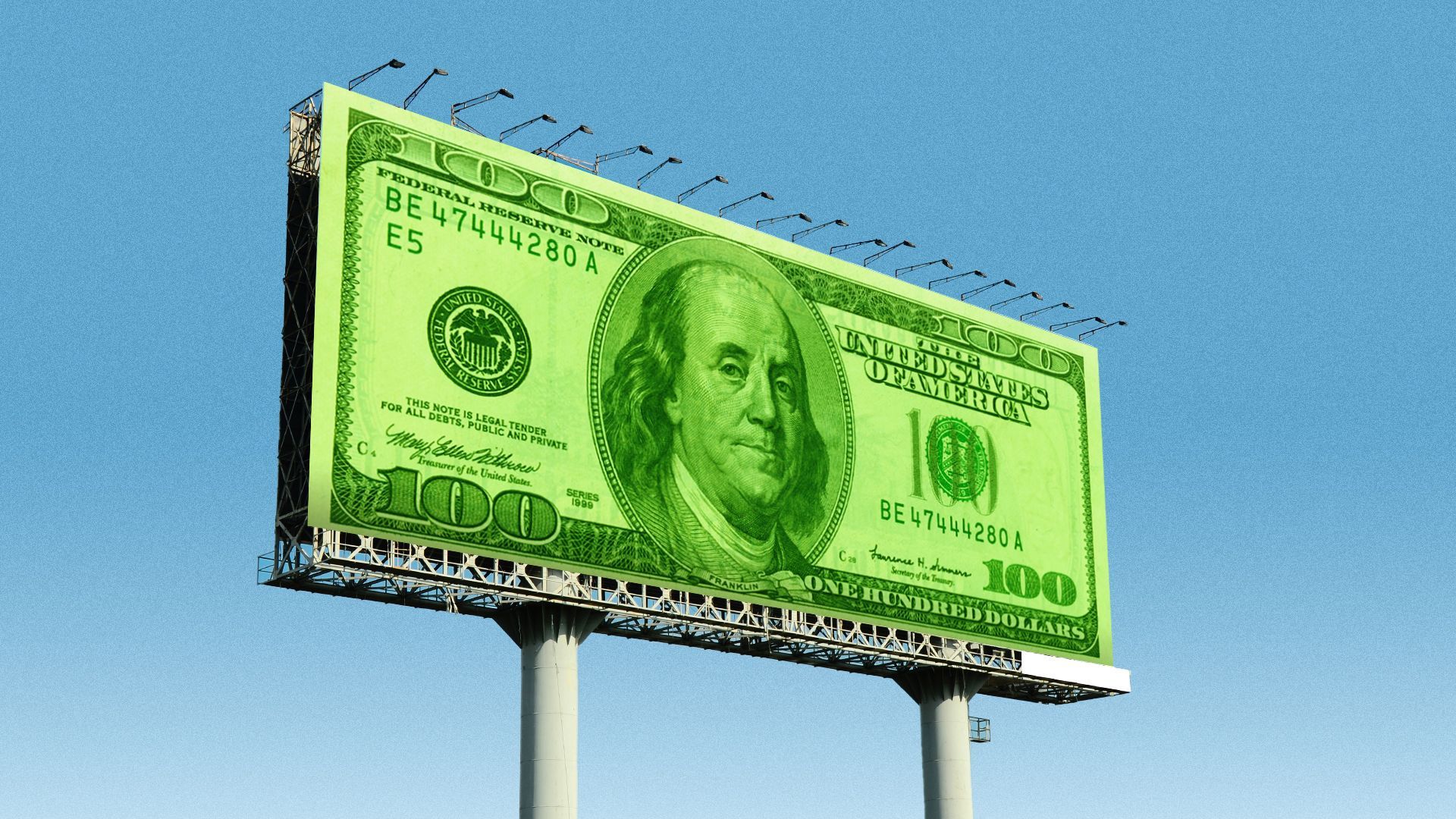 Beeyond Media, a Miami-based programmatic digital out-of-home advertising demand-side platform, has raised $10 million in seed funding, CEO Alejandro Donzis tells Axios.
Why it matters: Digital out-of-home (DOOH) has the highest growth rate of ad spend, expected to grow 26.1% to $13.3 billion this year, according to ad agency GroupM.
Context: Donzis, an Argentinian who has worked in advertising for more than 25 years, founded Beeyond Media in 2019 after identifying the opportunity in DOOH. He says he not only wanted to build a strong programmatic platform but also provide quality service.
The company started in Argentina and expanded to Colombia, Mexico and elsewhere in Latin America. It launched in the U.S. this year.
Its ad inventory is now more than 600,000 screens, including billboards, street furniture and airport media, across 17 countries. Clients include Chanel, L'Oréal, American Express and Heineken.
Donzis says the company's revenue increased 12x from 2021 to 2022 and that it expects to grow 10x from 2022 to 2023. It has about 40 employees.
Of note: The business is unprofitable. Donzis says every market operates profitably except for the U.S. and that he hopes for the company to be profitable next year.
Details: Ricardo Uribe's RAU Capital led the round, which was structured as a SAFE. RAU Capital, a Colombia-based investment firm, was previously known as Rua Group and has invested in construction, insurance, IT, financial services and other sectors. Other unnamed investors participated.
Beeyond Media has raised $12.5 million in total, including $1.2 million from Uribe in August 2021. Uribe joined the board at that time.
Donzis says he plans to use the funds to scale in the U.S.
"I'm going with caution, but we're going to expand drastically the U.S. sales team and the planners," Donzis says. "The good news is that the tech team we have in-house is amazing. ... Most of our head count is going to be growing in the commercial space."
What's next: Donzis says he will likely raise more money 18 to 24 months from now.
Go deeper