Nielsen competitors still lack industry accreditation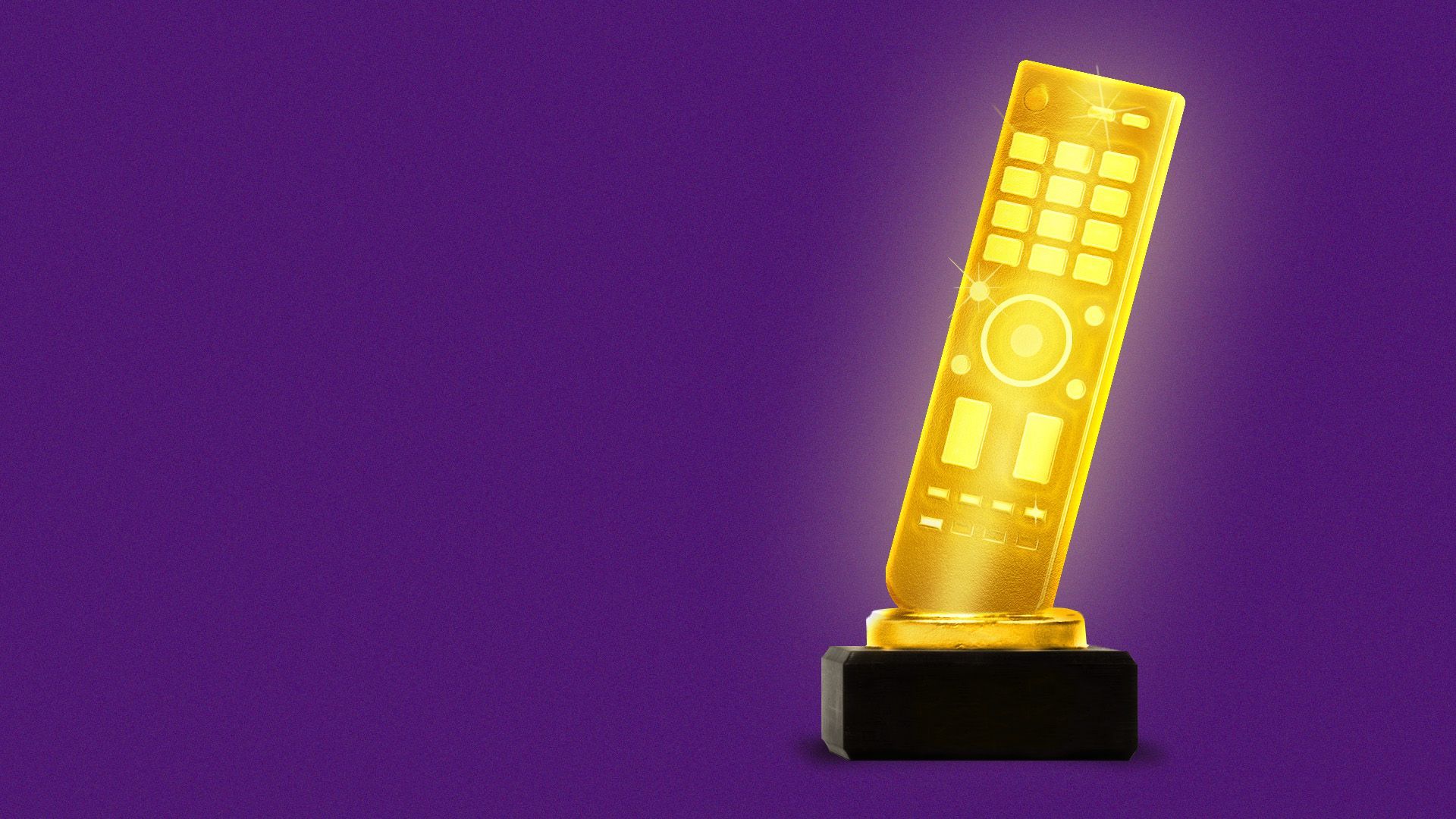 Nielsen regaining its ratings accreditation has brought renewed attention to the fact that alternative measurement companies have not received the very same designation.
Why it matters: Measurement companies like VideoAmp and iSpot have raised hundreds of millions of dollars each and secured deals with TV networks all without a formal audit and approval by the industry's watchdog.
Driving the news: Nielsen said Monday the Media Rating Council (MRC) determined its national TV ratings service was in compliance.
Broadcasters depend on ratings providers to give viewer data that guides ad dollars. The onset of streaming has complicated ratings gathering and spawned upstarts going after Nielsen.
Karthik Rao, CEO of Nielsen's audience measurement division, tells Axios in an interview yesterday that it is important not only to regain that accreditation but also to meet these standards across its services.
"Anyone can innovate," Rao says. "The question is, can you innovate with the highest standard of quality, with the highest standard of meeting industry requirements and industry trust?"
State of play: Nielsen and Comscore are the only services currently engaged in audits of their measurement services, David Gunzerath, senior vice president and associate director at the MRC, tells Axios.
Comscore is undergoing an MRC audit for Comscore TV, its national and local measurement products, chief information officer Brian Pugh says. MRC recently revoked Comscore's Media Metrix accreditation. That audit will likely resume in early 2024, he adds.
iSpot is pursuing MRC accreditation for its ad occurrence data. A spokesperson declined to provide specifics on further accreditations for audience measurement or other services but indicated more are in process.
VideoAmp is in conversations with the MRC. "We support and understand the importance of MRC accreditation and are well underway in our discussions to engage with them on the process," chief measurability officer Josh Chasin says.
Samba TV has not pursued any yet. "[W]e believe that because accreditation occurs at the metric level, it does not make business sense to seek a review until the industry collectively aligns on the proper metrics," vice president of measurement products Cole Strain says.
The intrigue: The U.S. Joint Industry Committee, a group of TV industry stakeholders, put seeking MRC accreditation in its initial list of measurement certification standards.
"We're ready, willing and able to audit and consider accreditation for any of these companies," MRC's Gunzerath says. "It's ultimately going to be a marketplace decision."
Go deeper