TikTok's future in the air as CEO faces Capitol Hill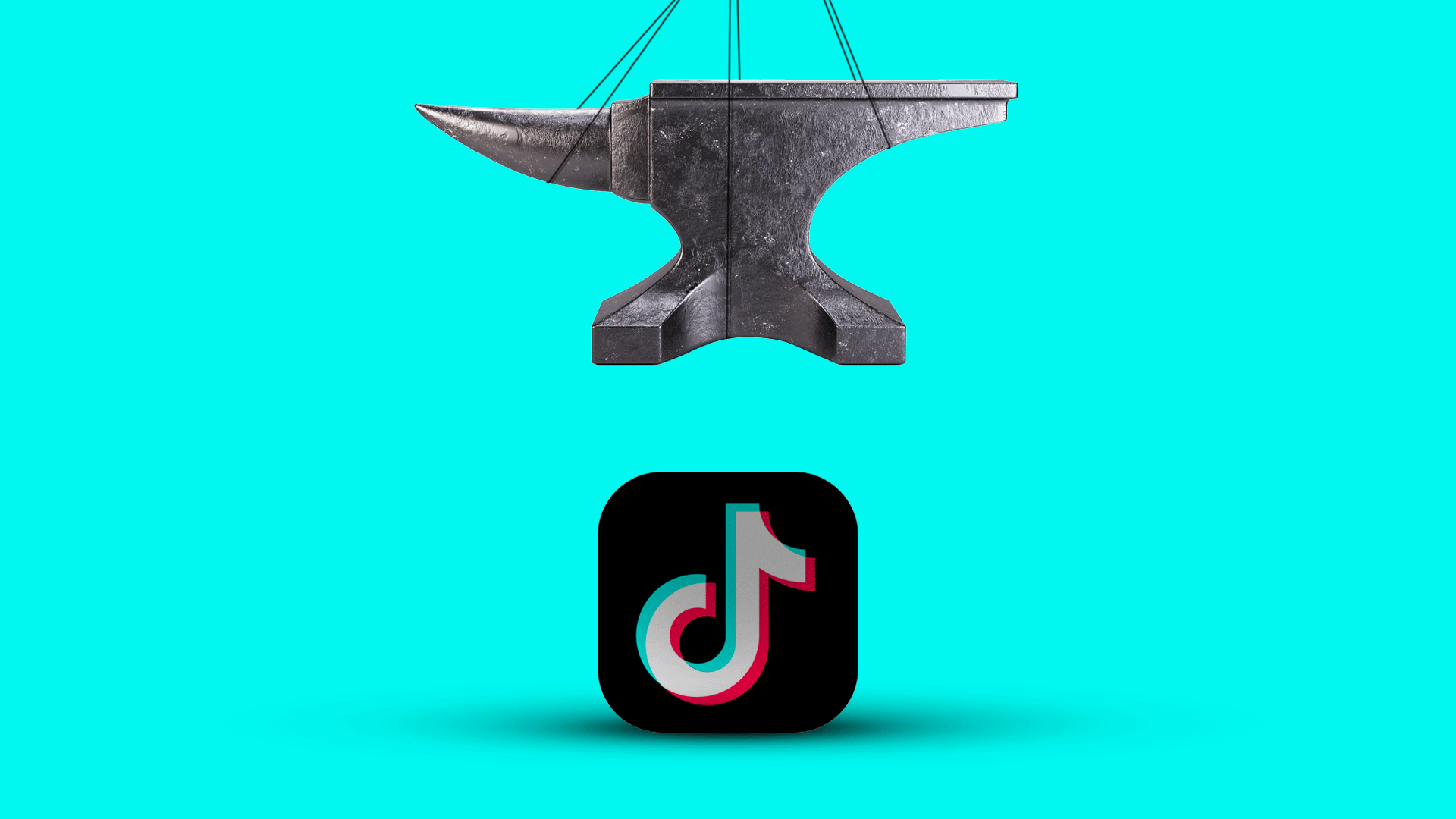 TikTok's future in the U.S. is more cloudy than ever as CEO Shou Zi Chew faces Congress on Thursday in Washington, D.C.
Why it matters: TikTok's parent company, the Beijing-based ByteDance, has two options: Either sell the U.S. version of the popular social media app or face a countrywide ban.
The Biden administration strongly prefers the former over the political minefield that the latter would cause.
"The administration can achieve its national security goals without necessarily banning the app, including by ByteDance selling TikTok," a U.S. official tells Axios' Hans Nichols.
The other side: China would "resolutely oppose" a forced sale by the U.S., a spokesperson for Beijing's Ministry of Commerce said today.
The big picture: If ByteDance were to ever relent and consider a sale of the app, the company should have no shortage of suitors.
The app was almost sold back in 2020 after former President Donald Trump threatened a similar ban. Before the app reached a deal with Oracle and Walmart, Microsoft made an offer that was rejected.
That deal, which would have allowed ByteDance to retain majority control, never made it through, however, following multiple legal challenges and Trump's loss in the 2020 election.
TikTok has since worked with Oracle on Project Texas, a plan to separate its U.S. operations' backend functions and code from its Chinese arm.
What they're saying: TikTok has previously argued that divestiture wouldn't address the government's national security concerns.
"If protecting national security is the objective, divestment doesn't solve the problem: a change in ownership would not impose any new restrictions on data flows or access," it said in a statement.
"The best way to address concerns about national security is with the transparent, U.S.-based protection of U.S. user data and systems, with robust third-party monitoring, vetting, and verification, which we are already implementing."
Between the lines: A divestiture of TikTok is more complicated than you think, given that a large percentage of ByteDance's shares are owned by global investment firms.
Go deeper