Why the Obamas' Higher Ground switched from Spotify to Audible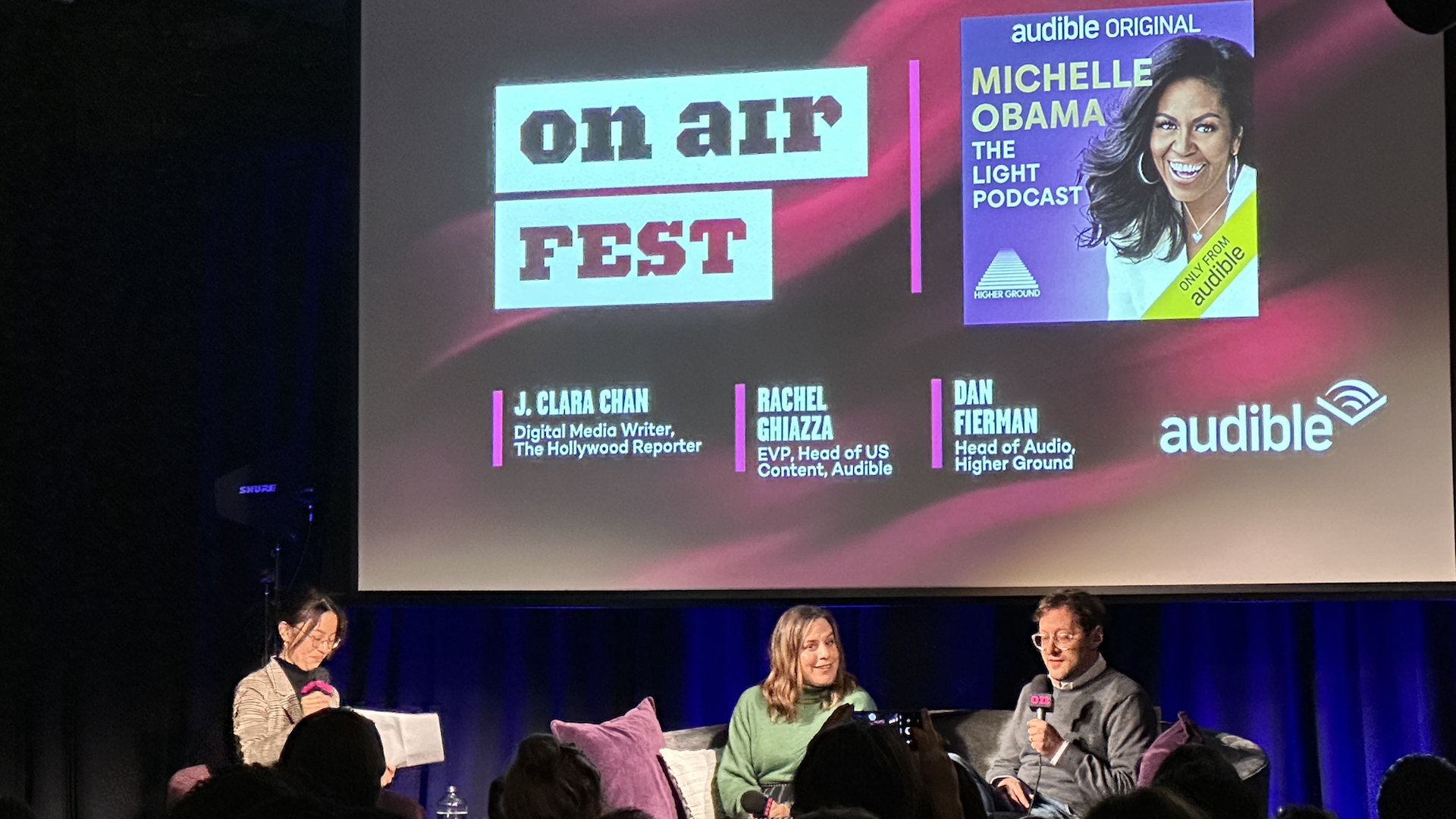 Audible became the new home for podcasts from the Obamas' production company for several reasons, Higher Ground's head of audio Dan Fierman said at On Air Fest.
Why it matters: The Obamas' decision to end an exclusive deal with Spotify in favor of Audible brought attention to the stakes around licensing agreements in the podcasting industry.
Details: One key benefit of Higher Ground's new deal is its podcasts are no longer exclusive to one platform. Audible only gets a two-week window of exclusivity.
"We're very much of the belief that if nobody listens, it wasn't worth doing," Fierman said onstage Friday at On Air Fest. "It's really important to us that we reach as many people as possible."
Audible "emerged as the natural" partner due to its long history in audio (founded in 1995) and association with books, Fierman said. The company also "valued depth of storytelling" and overall is "values-driven," he said.
"They want to go deep on some topics that may not seem commercial at first blush but are really important and find their way," Fierman said. "It's really rare to find people who are cooking slow food rather than fast food and really want to make incredible and great stuff."
What's next: "The Light," Michelle Obama's new podcast, premieres March 7 on Audible.
Go deeper