Major League Soccer's Apple bet takes the stage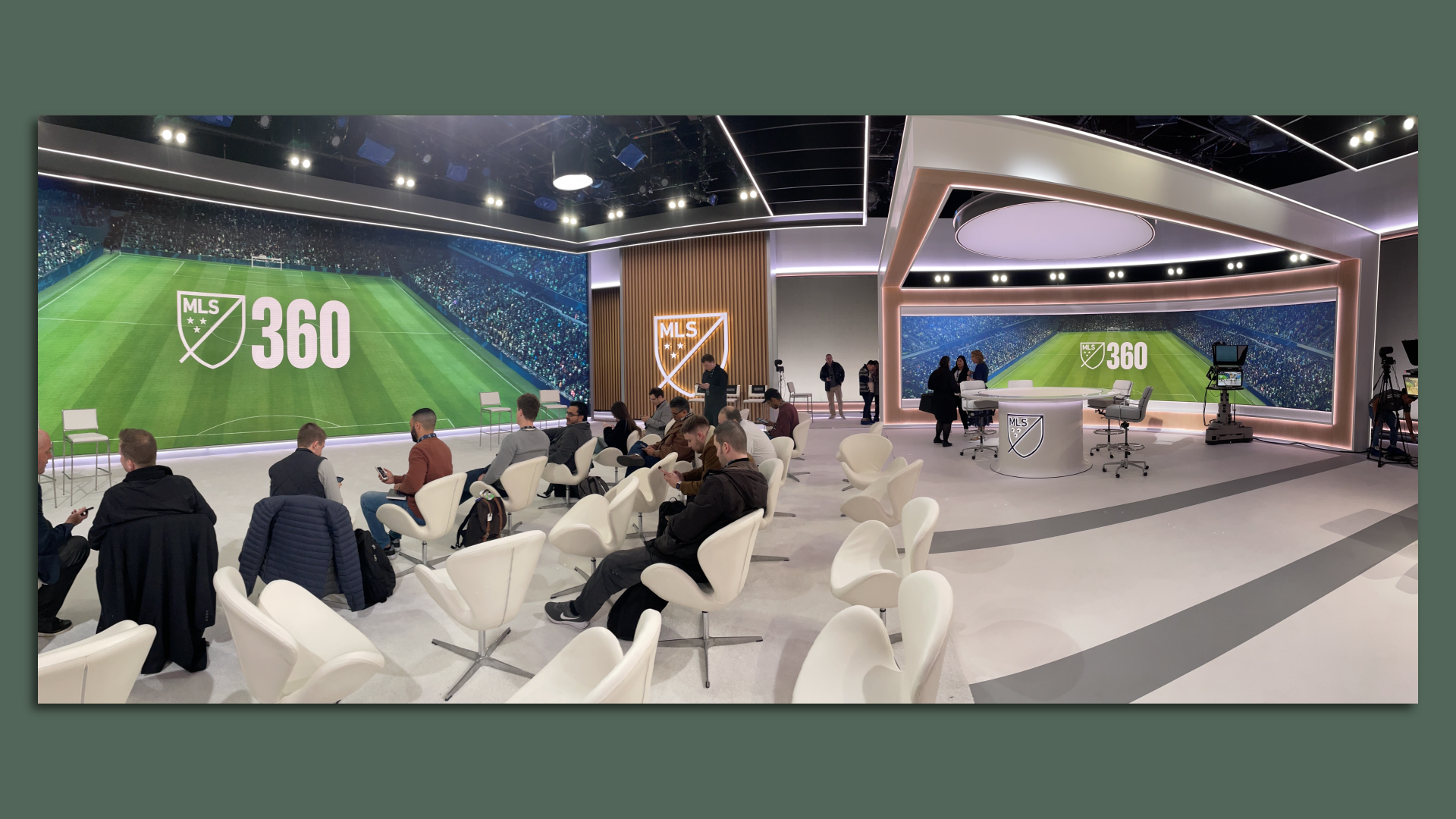 Major League Soccer's media gamble with Apple is about to go primetime.
Why it matters: The professional soccer league's deal with Apple is the first of its kind, and its success hinges on MLS's ability to create a sports entertainment package that fans will pay for.
Details: "We're going to measure success by, ultimately in time, how many people subscribe to MLS Season Pass," said MLS commissioner Don Garber, speaking to a room full of reporters Wednesday at the organization's new East Harlem studio.
The 10-year, $2.5 billion deal is a big leap for MLS and a vote of confidence in Apple, which remains a neophyte when it comes to airing live sports.
Apple will begin streaming the matches on Saturday.
Zoom in: MLS is betting that Apple's global reach can give it the outsized media presence it has longed for. Apple will stream every match, and MLS will produce each segment (pre-game, game time and post-game) on its own.
It's the first time a pro sports league has gone all-in like this with a tech/streaming business. Garber is hoping that taking the risk offers a big return.
"I love this expression, 'no pressure, no diamonds.' If you don't put yourself to task, then you're never going to be able to achieve the impossible," he said.
Of note: MLS is partnering with a tech platform new to sports streaming when compared to traditional media companies. That means MLS has an unprecedented level of control over its product.
"There is no league domestically that is producing all of their games. Gary Stevenson and his group — they're producing all the games and hiring all the talent," he said, referring to his deputy commissioner.
Every team will have its own channel in the season pass app that will be loaded with self-produced content.
What we're watching: If the all-in streaming partner/sports league model replaces the age-old RSN model, which is already wobbling.
The potential bankruptcy for Diamond Sports — which owns rights to 42 teams across the NBA, MLB and NHL — could fast-track the kind of move MLS is doing with Apple.
Both the NBA and MLB have said they have plans to produce and distribute games themselves if Diamond's Bally Sports RSNs are unable.
Go deeper