Diamond Sports is in countdown mode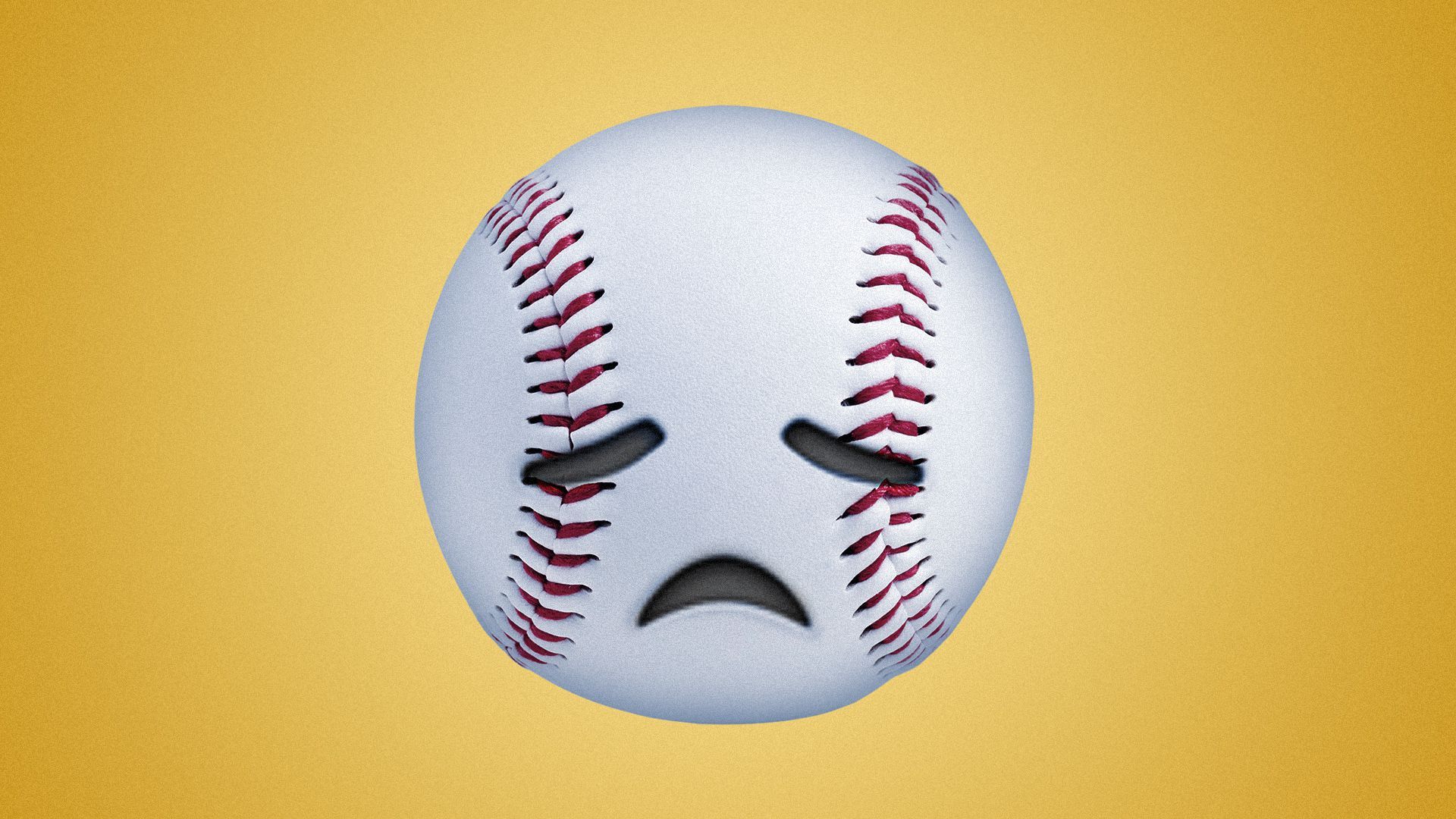 Bally Sports owner Diamond Sports Group will skip its $140 million interest payment that was due Wednesday and has entered a 30-day grace period to try to resolve its debt.
Why it matters: If it can't come up with a resolution, the company is likely headed toward a bankruptcy filing.
Of note: "The company intends to use the 30-day grace period to continue progressing its ongoing discussions with creditors and other key stakeholders regarding potential strategic alternatives and deleveraging transactions to best position Diamond Sports Group for the future," the company said in a statement Wednesday morning.
A source tells Axios that any bankruptcy filing, if it comes to that, would likely happen next month. The source was unauthorized to go on the record.
Diamond is currently in discussions with its creditors and stakeholders about a debt-to-equity swap as part of a so-called prearranged bankruptcy filing, the source added. This would reduce, or even wipe out, Sinclair's ownership stake.
The big picture: Diamond's financial troubles have been held up as a harbinger for the crumbling regional sports network model.
The company, which was formed after its parent company Sinclair acquired 21 RSNs from Disney in a debt-heavy $10 billion transaction, owns the local rights to 42 professional teams. Bally Sports launched a streaming service last year that included some of those teams.
The intrigue: Diamond's issues could be felt most acutely in Major League Baseball, which is at the precipice of its 2023 season.
Diamond's Bally Sports networks hold the rights for 14 MLB teams, which had been expecting their first payment for the 2023 season.
MLB commissioner Rob Manfred said previously that MLB — which holds the digital rights to 13 of those 14 teams — would step in if needed. He added that Diamond accounts for roughly $1 billion in revenue.
"I think you should assume that if Diamond doesn't broadcast, we'll be in a position to step in," Manfred told the AP last month. "Our goal would be to make games available not only within the traditional cable bundle but on the digital side, as well."
Go deeper