Netflix's SAG Awards deal heralds new era for award shows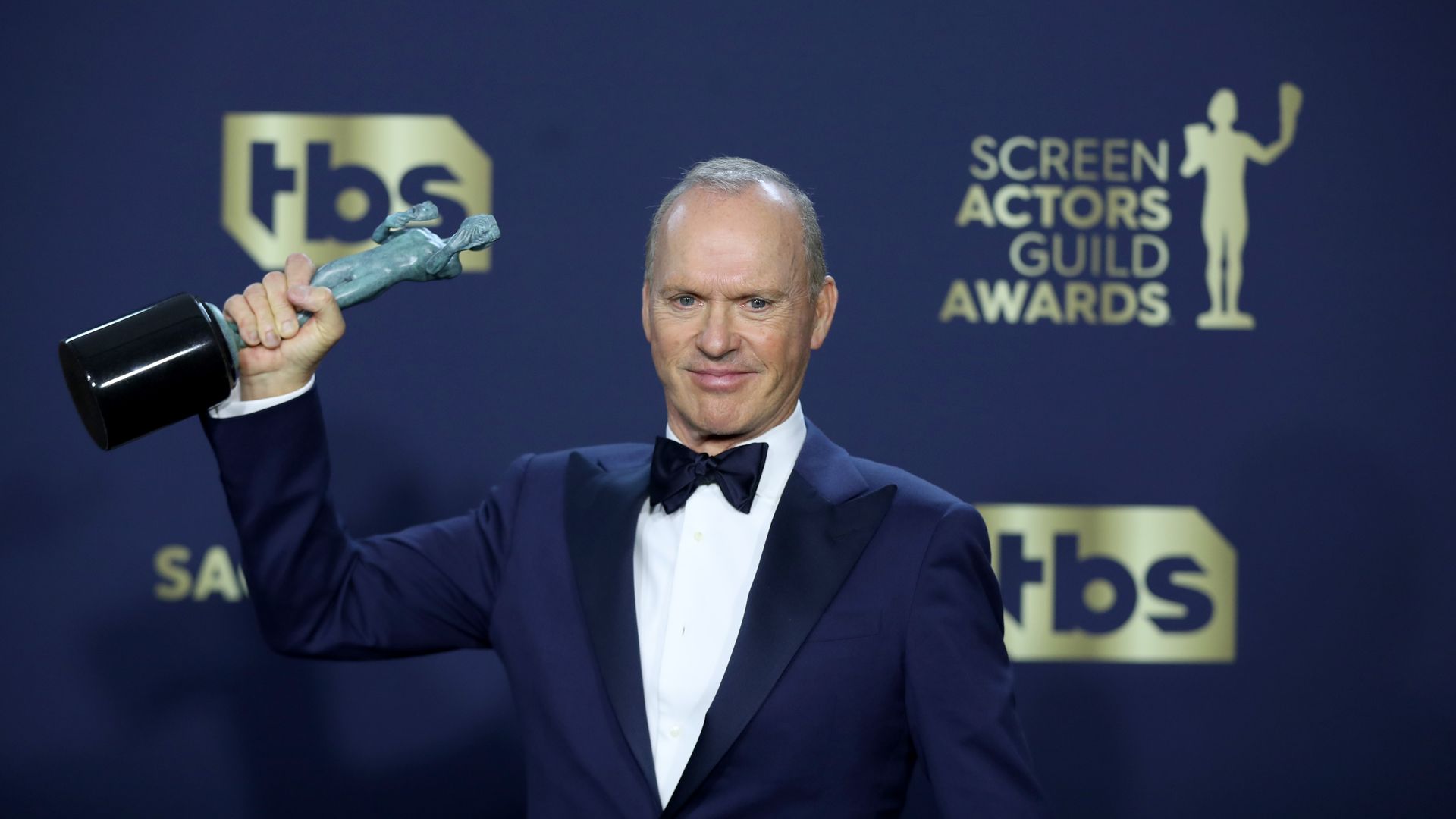 Netflix's deal to televise the SAG Awards could be a look into the future for the award show industry amid dwindling TV audiences.
Why it's the BFD: Major award shows like the Oscars and Emmys have long been big business for broadcast TV networks that have been able to use giant audiences to charge premium ad rates.
Even with its shrinking audience, ABC still bags north of $100 million in ad revenue for the Academy Awards, which remain among the most expensive TV buys for advertisers at nearly $2 million for a 30-second spot.
The big picture: The SAG Awards' move away from linear TV to streaming is not the first, and probably won't be the last.
The SAG Awards had aired on TNT and TBS for the last 25 years. It will stream on Netflix's YouTube channel this year before moving to Netflix proper next year.
In 2021, the Academy of Country Music Awards left its longtime home of CBS, where it aired for 23 years, for Amazon after CBS balked at the price to keep the show on its airwaves.
The latest: The Golden Globes, which have no TV deal after Tuesday's comeback show, will serve as a major bellwether for that industry's future.
The Tuesday night show drew 6.25 million viewers, according to Nielsen. The only Globes-related broadcast to do worse was the 2008 show, which was replaced by a press conference announcing the winners amid the 2008-08 writers strike.
The Globes came back after a year off amid a scandal at the Hollywood Foreign Press Association. That scandal allowed NBC to get out of its contract to air the Globes after this year.
The Los Angeles Times reports ABC and CBS could be interested if NBC decides not to cut a new deal.
What's next: The Emmys, Grammys and Tonys contracts all run through 2026, while the Oscars' current deal expires in 2028.
The bottom line: Hollywood needs to ask itself if we're past the point of no return for award shows being major TV events.
Go deeper