General Catalyst hospital play flips VC script, finds new hurdles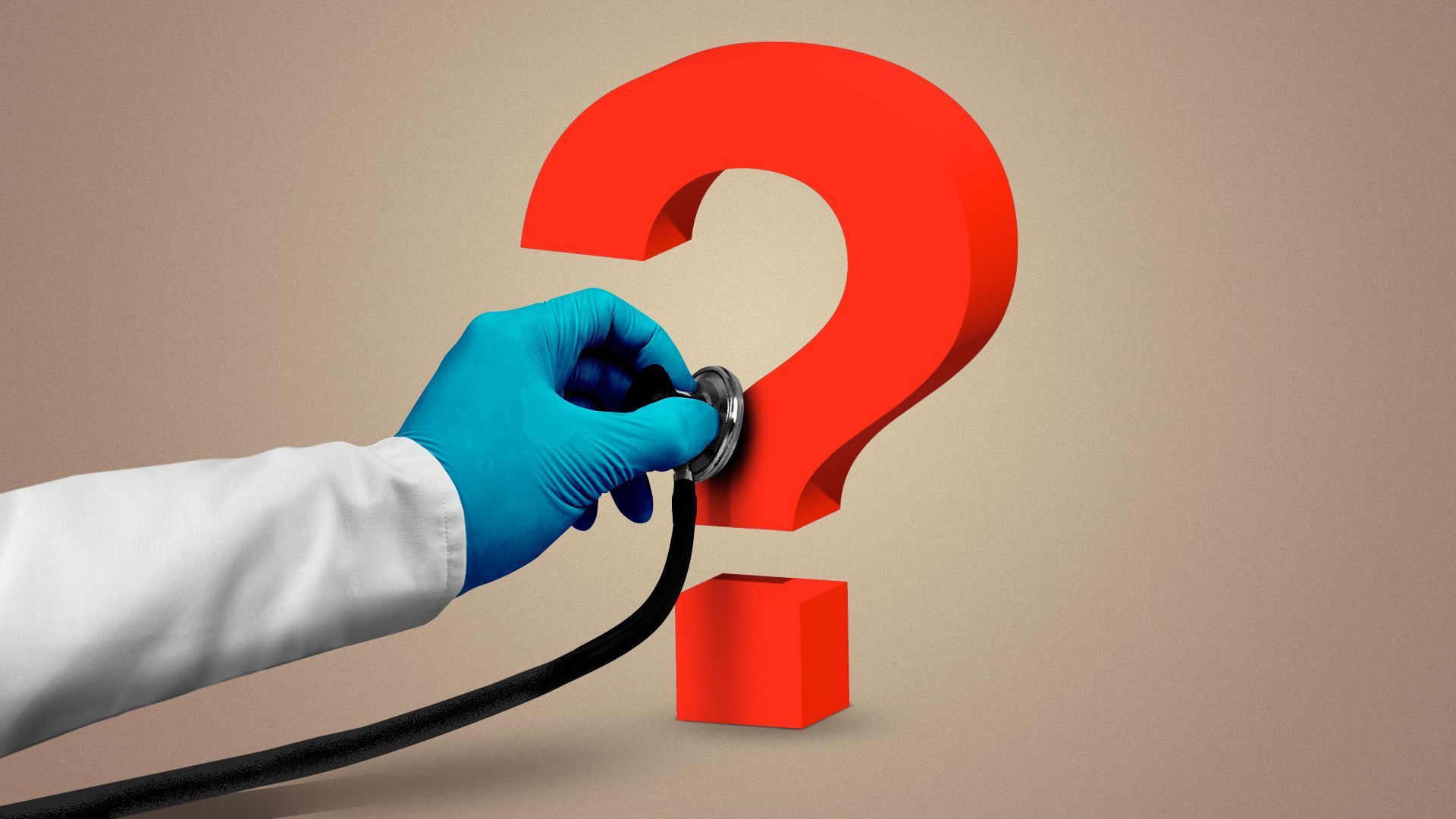 General Catalyst's plan to buy a hospital flips its venture capital script from hearing pitches to making its own — and the crowd couldn't be tougher, experts tell Axios.
Why it matters: Even industry experts hopeful about General Catalyst's plan to buy a health system say the deal puts the firm in the crosshairs of rival tech vendors and subjects its portfolio companies to immense pressure.
The big picture: Federal and state regulators will have close eyes on any deal General Catalyst strikes — and the firm will need to convince them, and its target, of its vision of health transformation.
The FTC has been cracking down on health care roll-ups, and Ropes & Gray partner Torrey McClary notes there are state-level initiatives and challenges.
California's Office of Health Care Affordability recently published updated draft regulations limiting the scope of health transactions.
"Often what happens in California is looked at and sometimes emulated by attorneys general of other states," McClary says.
Meanwhile, North Carolina proposed a bill seeking greater transparency on health care M&A — though it was pulled from committee in May — and Colorado Attorney General Phil Weiser challenged United Healthcare's $4.3 billion merger with DaVita in 2019.
"What AG wouldn't love going to town on General Catalyst?" says one health care investor. "There are plenty of AGs who bring lawsuits they know they're gonna lose just to have a lawsuit they can run for office on."
"In the Midwestern states especially they are incredibly opposed to for-profit facilities," the investor continues. "There's a reason there are no HCA hospitals in Minnesota."
Be smart: Most hospitals with a for-sale sign on them aren't a crown jewel asset — and buying a distressed operator is no easy feat for any buyer.
Zoom in: Health systems have a long list of stakeholders to answer to, slowing any negotiating process, experts tell Axios.
Hospital boards, community organizations, academic research partners, physicians, unions, lenders, and debt holders will all have a seat at the negotiating table, McClary says.
A hospital's medical staff could use its collective power to push against a deal they find unfavorable.
Providers "have a lot of power to say yes or no to certain technology and block changes they don't see as being in the best interest of patient care," says GSR Ventures partner Justin Norden.
General Catalyst should also be prepared to compete with deeply embedded EHR makers like Epic and Cerner, both of whom offer hospitals comprehensive — if imperfect — tech backbones.
Zoom out: Complicating matters, venture firms may lack the familiarity, relationships and knowledge necessary to execute the deal.
"For someone like me who lives and breathes it, I walk in the door and I already know the 50 issues we're going to have to address," McClary says.
"For a new entrant into the market, there will be a need to get up to speed on the complexity and intricacies."
What they're saying: "It's often a pretty long-term trajectory to negotiate a deal considering all the regulatory requirements, and then to consummate the transaction — it's not like a one-month thing. It could be more like a year to longer," McClary says.
"Health care is slow," says Norden. "Historically, [the answer to] 'What is health care going to look like in 10 years' has been 'What it looked like 10 years ago.' I hope they get the deal done in a year, but who knows."
Between the lines: General Catalyst's announcement is reminiscent of past bold attempts to transform health care — some of which never got off the ground. For the firm's portfolio companies, that level of scrutiny also heightens the risk of failure.
Haven, the venture formed by Amazon, Berkshire Hathaway and JPMorgan Chase, had the lofty, if vague, goal to "provide U.S. employees and their families with simplified, high-quality, and transparent health care at a reasonable cost." It disbanded just three years after its 2018 launch.
The bottom line: As General Catalyst moves forward, VC's "move fast, break things" ethos may come into tension with health's "do no harm" doctrine.
Catch up on our previous coverage:
Throughout Axios' reporting of this series, General Catalyst has not responded to our requests for comment.
Go deeper