Private equity watching Welsh Carson's defense strategy vs. FTC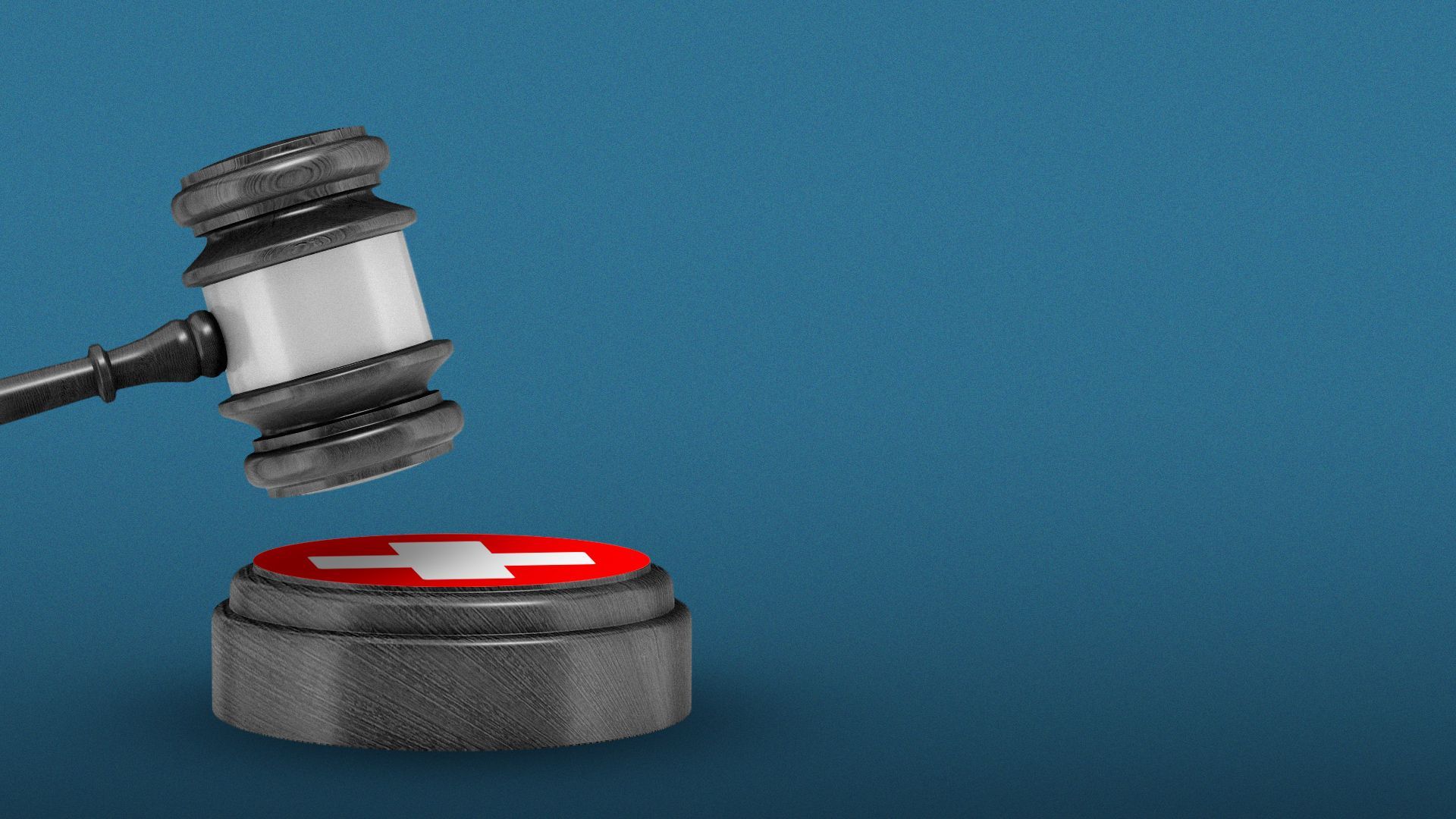 As Welsh, Carson, Anderson & Stowe prepares its response to the FTC's suit filed Thursday, expect a two-pronged defense.
Why it matters: The FT op-ed from Lina Khan that immediately followed the disclosure indicates if this suit is successful, private equity needs to be prepared to defend rollups of every kind.
Catch up quick: The FTC alleges WCAS and its portfolio company U.S. Anesthesia Partners were involved in a "multi-year anticompetitive scheme" that hurt patient pocketbooks for the sake of profits.
Specifically, it claims that WCAS and USAP bought up "nearly every large anesthesia practice in Texas" to form a dominant provider and then forged price-setting agreements with providers that had remained independent.
The FTC also accuses the defendants of "striking a deal" to keep a major competitor out of Texas.
WCAS said in an emailed statement that the case is "unwarranted" and that the complaint will "harm clinicians and patients."
What's next: Regulators will argue that WCAS is a valid defendant because it exerted significant control over USAP despite its minority equity position, including devising the very rollup "scheme" to which it objects.
The FTC also believes that the Clayton Act allows it to challenge transactions in the aggregate.
The other side: Expect WCAS, which has retained separate counsel from USAP, to argue that FTC has no right to sue WCAS, given the firm has long been a minority equity owner since 2014.
If WCAS loses on standing, it will argue that FTC hasn't pointed to a specific transaction that tipped USAP into monopoly territory — and that USAP's prices haven't increased faster than broader rates of medical services inflation.
Reality check: WCAS will have a tough time eschewing responsibility, given how private equity has proudly — and publicly — touted roll-ups as a primary driver of growth for physician business investments.
Of note: The FTC doesn't allege wrongdoing by WCAS or USAP in markets outside Texas.
Yes, but: USAP's other strongholds include Colorado — where an investigation from the Washington Post found USAP continued to raise prices for its services.
Context: WCAS announced the formation of U.S. Anesthesia Partners in 2012.
Today, after acquiring at least 21 groups, USAP-Texas (Gulf Coast) reports that its providers perform more than 200,000 anesthetics annually in more than 30 medical facilities in the greater Houston area.
Between the lines: Under the No Surprises Act, which went into effect last year, anesthesiologists can't bill patients the difference between the insurer and the provider's rate.
"So much of the industry's profitability was coming from these out-of-network balance bills that they submit to patients," one industry banker tells Axios.
Investors have been increasingly disinterested in the sector as a result, with just four anesthesiology deals completed last year — which only buoys the power of providers like USAP.
The big picture: Pre-COVID, physician practice management investments — across specialties like dermatology, gastroenterology, and others — dominated health care dealmaking.
Investors focused their rollup strategy on strengthening geographical concentration, having learned hard lessons from the physician investment boom-bust of the 1990s.
That period was characterized by sponsors buying practices across the country and growing them at breakneck speed to take them public — only to see their valuations sink as integration proved challenging.
💭 Our thought bubble: Despite increased writing on the wall that both the Biden administration and regulators have private equity in their crosshairs, investors have remained largely untroubled.
The bottom line: If sponsors aren't rethinking their roll-up strategies, they may want to start.
Go deeper