Cancer management startups court employers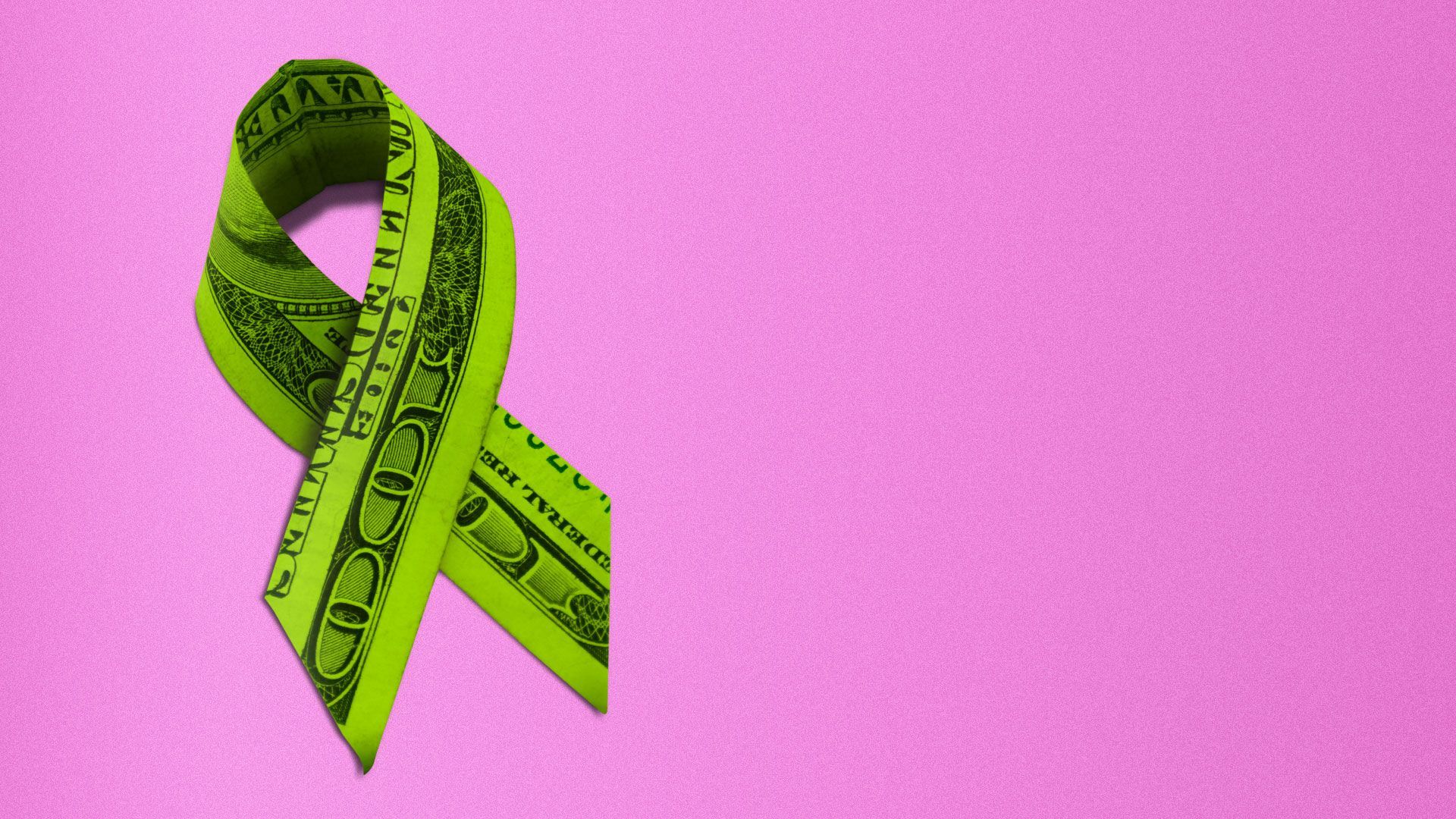 As value-based care models continue to gain traction, executives and investors are looking for ways to apply its principles to cancer care.
Why it matters: With cancer costs rising, the $600 billion self-insured employer market is looking for cost containment tools.
Driving the news: Thyme Care, a Nashville-based VBC oncology management platform, this week raised $60 million in Series B funding co-led by Town Hall Ventures and Foresite Capital.
Proceeds will help Thyme expand into the self-insured employer market next year, and continue to scale after inking a partnership with a large unnamed national health plan, Thyme Care CEO Robin Shah tells Axios.
At $83 million total raised, Thyme has taken in enough capital to approach "the path to profitability," but is prioritizing growth over that milestone, Shah adds.
What they're saying: Investors in Thyme Care and the leaders of other cancer startups say employers are increasingly looking to reduce costs and turning to the tools they offer as a result.
"Employers are realizing the important of taking care of their employees, which ultimately helps with recruitment and retention," says Town Hall Ventures general partner David Whelan.
Adam Pellegrini, CEO of cancer care navigation startup Jasper Health, says in his recent discussions with investors, "Every single one of them has said they have a thesis around oncology and it is a priority pillar for their investment strategy."
How it works: Thyme's platform connects cancer patients with a care management team via phone, video calls and text messages.
Members get access to symptom management and urgent care triage, as well as social determinants of health resources, like access to transportation, financial aid, behavioral health, nutrition and housing.
Thyme works with commercial health plans like AmeriHealth New Jersey; Medicare Advantage health plans like Clover Health; the American Oncology Network; and several unnamed at-risk primary care groups.
Meanwhile, Jasper's platform offers a smart planner for oncology appointments, medications, and to-dos along with symptom and mood tracking and tools to activate family and friend support.
Jasper's employer clients include Memorial Sloan Kettering, UnitedHealth-owned Optum, Cigna-owned Evernorth, and consultant Employer Direct Healthcare.
The intrigue: Jasper last February raised $25 million in Series A funds and "may be back fundraising before next year," as it seeks to power a new remote patient monitoring suite, Pellegrini says.
What's next: Pellegrini says Jasper is working with the Biden administration's Cancer Moonshot team to add reimbursement codes to its services.
Go deeper