Gastric balloon maker Allurion pops health tech market bubble with a SPAC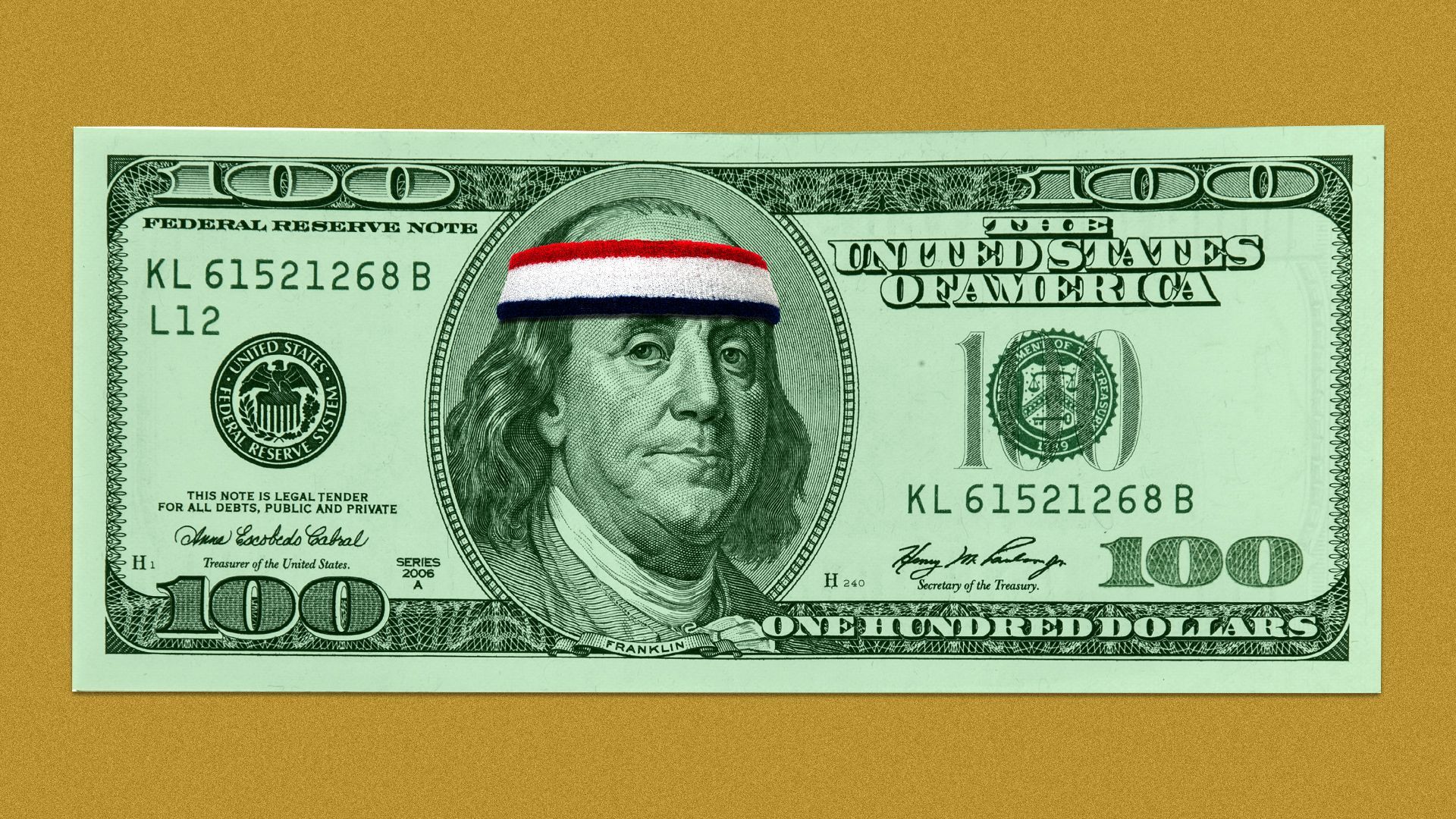 Popping seven months of health tech public market silence, obesity-focused gastric balloon maker Allurion has become the year's first public debut — and it's doing so with a SPAC.
Why it matters: Allurion's public debut suggests a thawing IPO market, but the company may face an uphill climb given the lackluster track record of SPACs.
Catch up quick: Natick, Massachusetts-based Allurion is going public via the Compute Health SPAC (Nyse: CPUH) chaired by former Medtronic CEO Omar Ishrak and will trade as Nyse: ALUR, as announced in February.
Net proceeds total about $100 million and the deal is expected to value the company at $500 million, CEO Shantanu Gaur tells Axios.
What he's saying: Gaur says a spike in public awareness about generative AI and weight loss (primarily due to the rise of GLP-1 drugs such as Wegovy) put Allurion in a good position for increased attention.
"You have these two massive themes — obesity and generative AI — coming to the fore at the same time, and we just find ourselves right at the nexus of those two," says Gaur.
"We're raising enough capital to take the company through profitability," Gaur notes.
The backstory: Allurion's leaders began discussions with the Compute Health team in mid-2022, when potential synergies emerged around:
Strategies for securing reimbursement (Compute's Ishrak worked on value-based care at Medtronic and "has deep relationships with the payers," per Gaur).
Expanding Allurion's AI platform outside of its balloon, such as in bariatric surgery (Compute co-CEO Jean Nehmé is CEO of AI-driven mobile surgical simulator Touch Surgery).
Collaborations with weight loss drug manufacturers such as Sanofi, Eli Lilly and Pfizer who "are in desperate need of a behavior change program," like the kind Allurion offers, says Gaur.
By the second half of 2022, the parties had "put most of the deal together," Gaur says.
Reality check: SPACs were a net drag on health tech stocks from 2021 to 2022, pulling down the values of digital health companies who used the vehicle 57%, on average, while those that used traditional IPOs dropped 55%.
Gaur acknowledges this reality: "A lot of companies that went public via a SPAC were pre-revenue, some of them were pre-product," he says. "I think that abuse of the SPAC vehicle gave the whole segment a bad name."
The intrigue: Something that distinguishes Allurion from the companies above, Gaur says, is that it is "not relying on cash coming in from the trust remaining in the SPAC."
Finally, although "SPACs may have fallen out of favor," Gaur says, "there are parts of this process that lend themselves to creative dealmaking and partnership-building that you just don't get with a normal IPO."
Zoom in: Allurion's revenue in 2020, 2021 and 2022 was $20 million, $38 million, and $64 million, respectively.
Flashback: Since the unicorn-ucopia of 2021, there have been only two notable digital health listings, and both were lackluster SPACs.
Valued at $1 billion at the time of listing, digital therapeutic Akili's market cap has since fallen to around $91 million.
Southeast Asian telehealth provider Euda Health slashed its enterprise valuation from $583 million when announced to $172 million when it priced.
What's next: Ahead of next November, political uncertainty surrounding issues including Medicare for All and drug pricing could accelerate IPO timelines, William Blair's Kevin Eisele previously told Axios.
Meanwhile, potential digital health IPO candidates to watch, per Renaissance Capital's Matt Kennedy, include:
Bain Capital-backed cardiac diagnostic company HeartFlow.
Tiger Global-backed lab tech company Benchling.
Revelation Partners-backed health navigation company Included Health.
HealthQuest Capital-backed home lab testing business Everly Health.
The bottom line: "Weight management is an issue that tends to do really well even in times of recession," Gaur says. "It's an unmet medical need."
Editor's note: The headline and lede of this story were corrected to reflect that while Allurion is now publicly listed, it did not do so through an initial public offering.
Go deeper