Exclusive: Stepful's plan to boost health care worker supply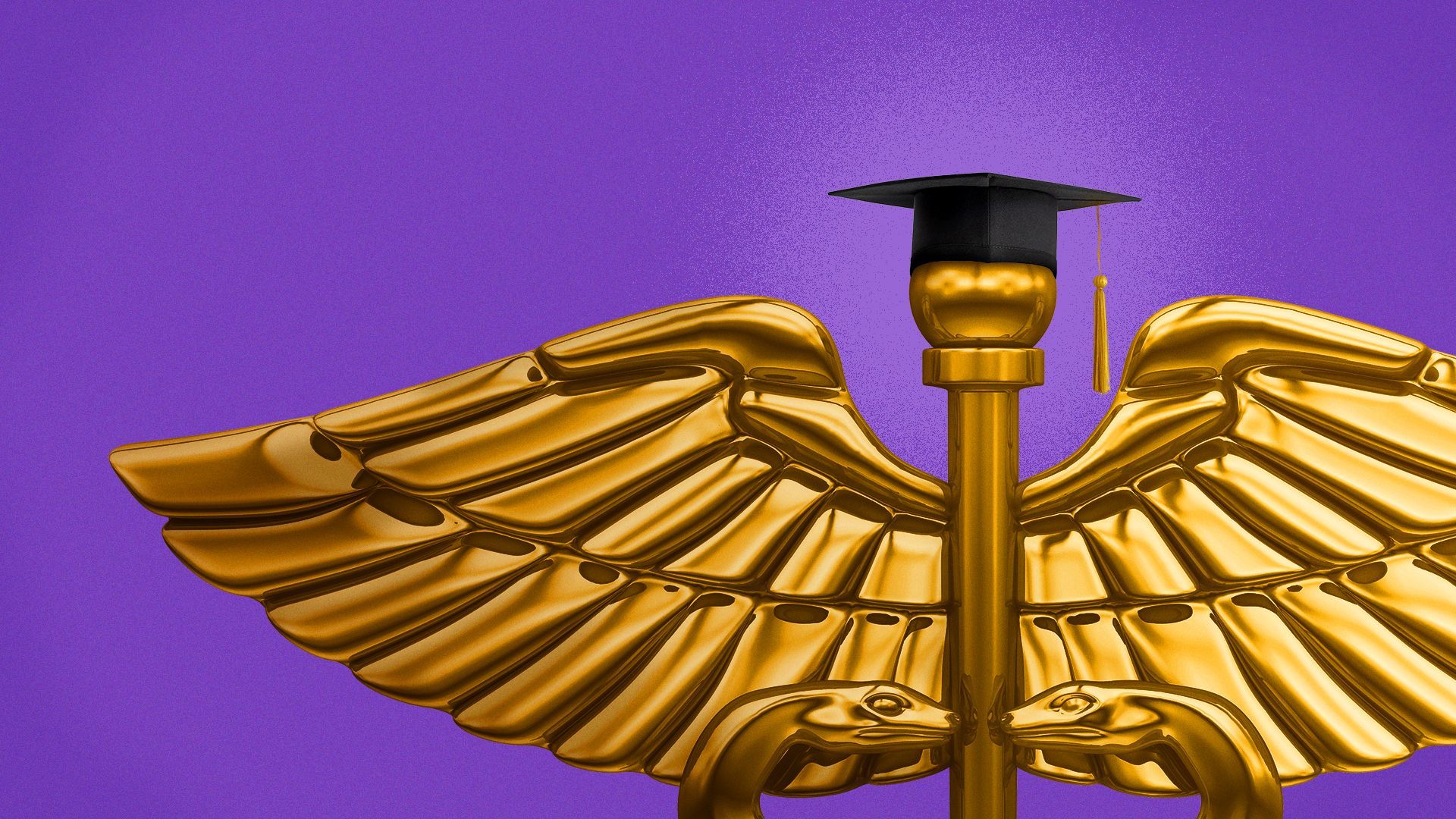 Virtual medical training startup Stepful raised $7.5 million in seed funding, CEO Carl Madi tells Axios exclusively.
Why it matters: Pandemic-era layoffs in other industries and a current health care worker shortage create a perfect storm for a company like Stepful to thrive.
Details: Reach Capital led the round and Y Combinator, EO Ventures and Company Ventures joined.
Funds will be used to launch new programs for pharmacy and ultrasound technicians and to hone its use of AI to support students with resume building and content generation.
"This explosion of digital health companies comes with more of a focus on clinicians operating at the top of their license," Reach Capital partner Chian Gong tells Axios. "That means we're going to have much greater demand for this type of talent going forward."
Madi, formerly a general manager at cleaning startup Handy, expects Stepful to raise a Series A sometime in 2024.
How it works: New York City-based Stepful offers programs targeted at people in underserved communities that last on average four months and lead to an average income boost of 25%, says Madi.
The company's mobile-first approach involves short videos, group projects, simulations, and community learning modules.
Most programs are one-quarter to one-third the cost of traditional in-person educational offerings, per Madi.
Stepful has also begun partnering with health systems to help them fill critical roles and offers them what it calls "employability scores" on each candidate based on attendance, communication and assignment completion.
By the numbers: Of the 1,000 students Stepful has graduated so far, 93% are women, 90% are Black or Latinx, and 88% are from low-income backgrounds.
"Our teachers are people of color as well as the people creating the content," Madi says.
Flashback: As a general manager at a cleaning service startup, Madi had a front-row seat to the impact of pandemic-era layoffs.
He founded Stepful to train those very workers to help fill gaps in the booming health care market.
State of play: Health-care staffing shortages have drawn venture capitalists' attention to number of companies offering to fill the gaps, but few offer the online medical training modules in the same time frame as Stepful. For example:
Tech-enabled health care staffing company ShiftKey in January raised $300 million at a $2 billion valuation.
Iris Telehealth, a telepsychiatry staffing company that matches providers with clinics, last spring collected $40 million in Series B capital.
Health care career marketplace Incredible Health last summer pulled in $80 million in Series B funding at a $1.65 billion valuation.
Go deeper