Pear Therapeutics sold for parts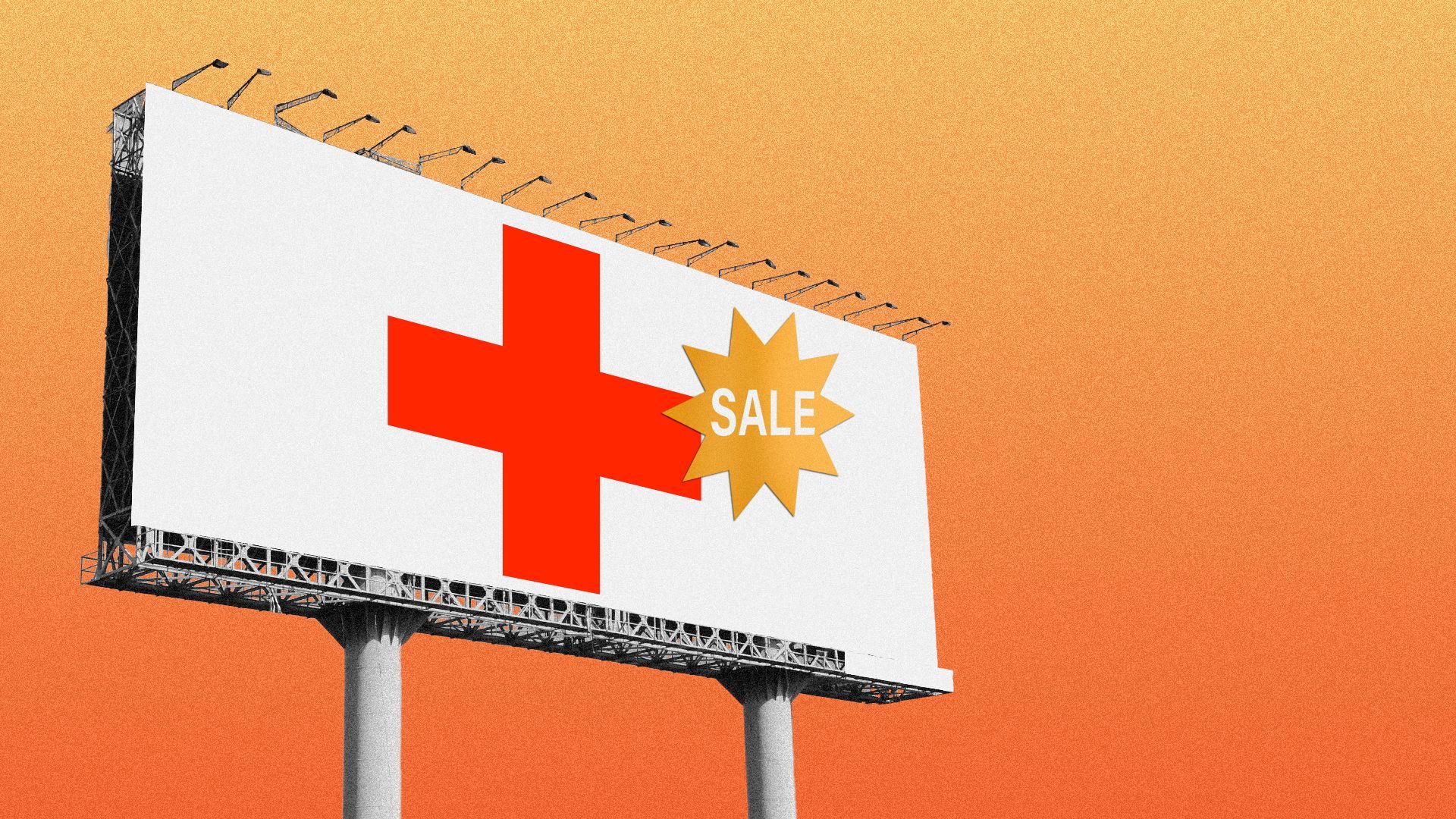 Digital therapeutics company Pear Therapeutics was sold for parts to four companies for a combined $6.05 million in an auction last week.
Why it matters: Valued at $1.6 billion just two years ago, Pear's fall from grace points to a larger reimbursement challenge for digital therapeutics, Axios' Claire Rychlewski writes.
What's happening: Click Therapeutics, Welt Corp, Harvest Bio and Nox Health Group each acquired bits of the company.
The price tag falls short of the $32 million in debt Pear carried. A hearing to approve the sale will be held on May 22.
Pear filed for Chapter 11 bankruptcy last month.
Zoom in: Health and wellness apps developer Click Therapeutics offered $70,000 for the patents behind the Pear Platform for digital therapeutic development.
Patents and licenses related to Pear's invention science fund, as well as Pear's assets related to schizophrenia, multiple sclerosis, depression, and rights to its opioid-specific program went to Harvest Bio for $2.03 million.
Sleep therapy company Nox Health Group put down $3.9 million for assets related to Pear's FDA-cleared insomnia treatment Somryst.
Digital health maker Welt paid $50,000 for Pear's migraine-focused program.
Catch up quick: Pear, whose therapeutics are designed to address conditions including insomnia and substance use disorder (SUD), was the first to secure regulatory clearance for a prescription digital therapeutic.
Pear merged with SPAC Thimble Point Acquisition Corp. at a valuation of $1.6 billion in 2021.
In 2022, the company underwent two rounds of layoffs and, finding itself short on cash, paused work on its clinical pipeline.
Pear said in a regulatory filing in March that it was exploring strategic options via MTS ahead of a formal restructuring.
How it worked: The company had three digital therapeutics on the market for insomnia, SUD and opioid use disorder (OUD).
Through clinical trials, Pear succeeded in getting clearance from federal regulators to market its products.
Yet the company struggled to secure reimbursement for its novel treatments, especially among commercial and government payers.
Go deeper