ODAIA secures $25M Series B funding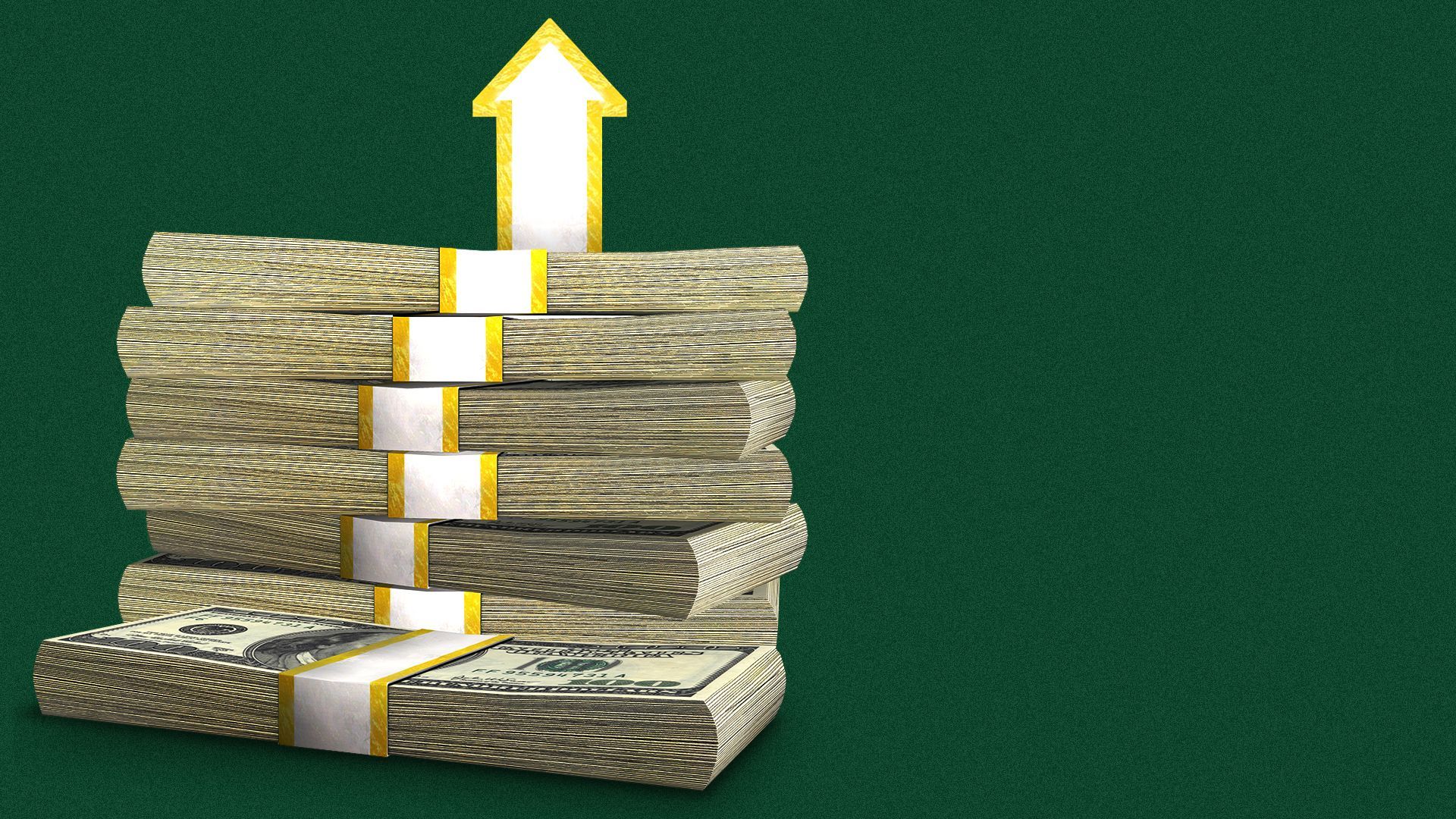 ODAIA, a life science commercialization technology company, netted $25 million in Series B funds to convert its customer pipeline, CEO Philip Poulidis tells Axios exclusively.
Why it matters: Amid an increasing frequency of down-rounds in health tech investment, ODAIA saw an outsider-led up-round and will be cash-flow positive within the next year.
Details: The oversubscribed round was led by Threshold Ventures and co-led by Monograph Capital.
Wittington Ventures also joined, with participation from existing investors Flint Capital, BDC Capital's Women in Technology Venture Fund, StandUp Ventures and Graphite Ventures.
Funds will help expand commercial efforts, increase sales and customer success teams, and add new features and new capabilities.
Toronto-based ODAIA raised a $10 million Series A in early 2022.
Between the lines: ODAIA was looking at becoming cash-flow positive by end-of-year, but elected to raise fresh funds to accelerate growth, Poulidis says.
This round of funding will push back ODAIA being cash-flow positive by "a quarter or two," he says.
"We are modeling out an infinite runway," says Poulidis. "We are growing faster than originally planned and need to support customers as well as expand and grow the customer base."
How it works: Founded in 2018, ODAIA provides automated commercial predictive insights for global life sciences organizations.
ODAIA's data analytics capabilities help identify distinct population subsets.
Its artificial intelligence-fueled platform delivers insights to help pharma sales reps engage with health care providers and sales managers more effectively.
What we're watching: While ODAIA's organic growth is strong, Poulidis says M&A is "always an option."
"In this climate, there are so many great products and ways to access customers from various companies who might not in a position to have capital to accelerate and growth," he says.
"We will be on the lookout for possible inorganic growth as well."
The big picture: While ODAIA raised its Series B in a difficult venture fundraising environment, Poulidis says the company "started with over 100 investors" interested in participating.
"In this climate, you are getting quicker yesses and nos — and if you get a yes, its an aggressive process to get termsheets in front of us," he said.
"We were fortunate to have lots of interest and it was a very competitive process," he says.
Go deeper