Late-stage health tech investment lags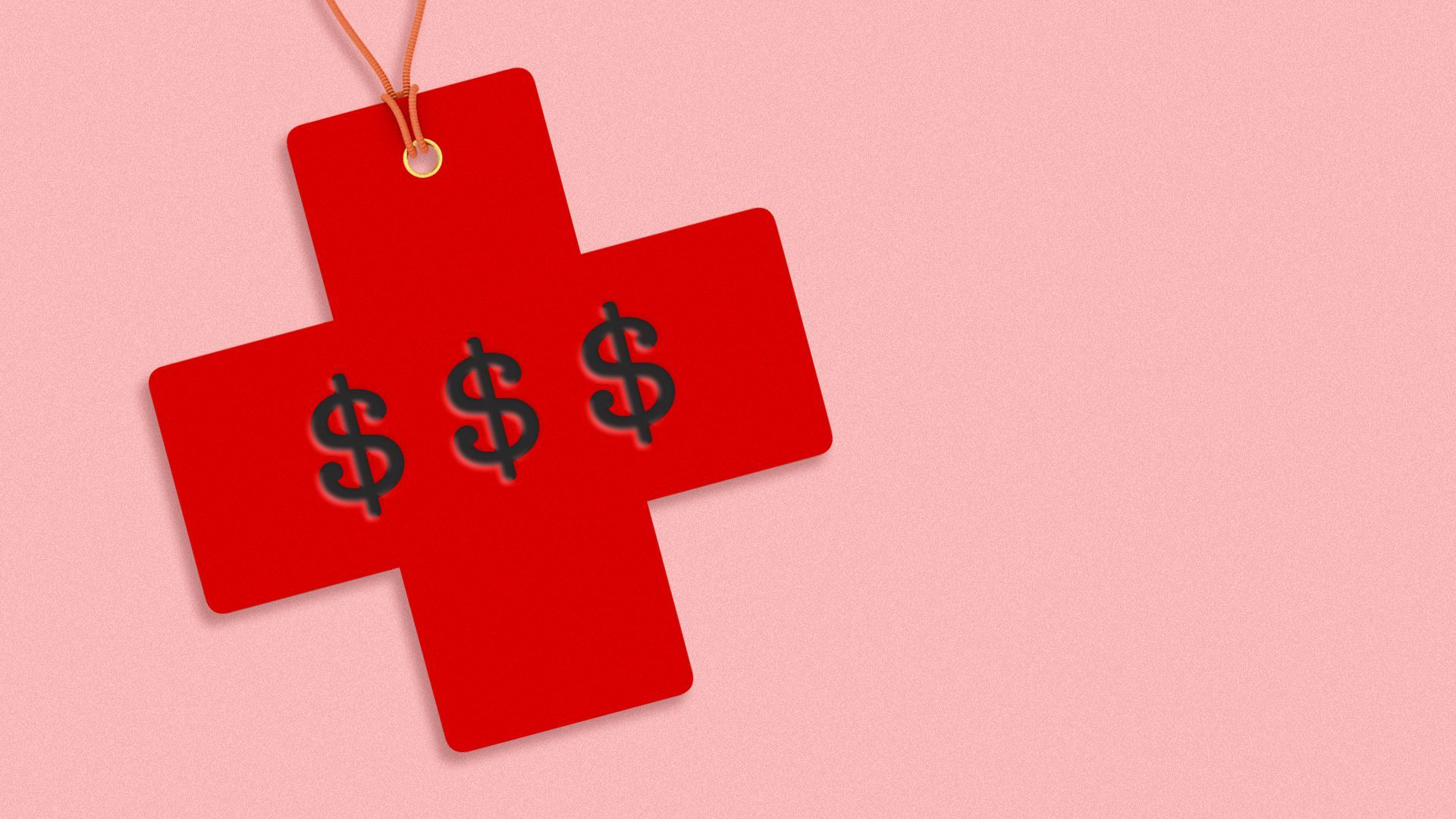 Late-stage health tech venture investment will continue to slow in 2023, a report from SVB on health-care investments and exits predicts.
Why it matters: Venture funds have raised over $50 billion for health care in the last two years — and that money has to go somewhere.
By the numbers: Later-stage deal sizes shrank in 2022, with only 18 deals worth more than $200 million, compared with 44 in 2021.
Health tech had the largest step-up multiples in early-stage deals, seeing a median step-up of 2.9x from seed round to A round, and a 2.4x step-up from A round to B round, in the first half of last year.
SVB calculated 13 Series B step-ups where the post-money valuation was $200 million or more.
Zoom in: Of the 206 health-tech companies that raised a Series A in 2020, just 92 of those raised a Series B in 2022.
Of the 247 health tech companies that raised a Series A in 2021, only 58 raised a Series B in 2022.
Between the lines: At the Series B stage, investors want to see well-proven unit economics and a path to profitability, with more pressure on companies to demonstrate a robust pipeline of commercial contracts, the report says.
What's next: Look for an increase in extension, bridge and insider rounds, giving companies more wiggle room to meet milestones later-stage investors look for.
SVB predicts an increase in larger, outsider-led rounds in the second half of next year, but notes many will be down rounds.
Go deeper