Health systems fill digital health's dance card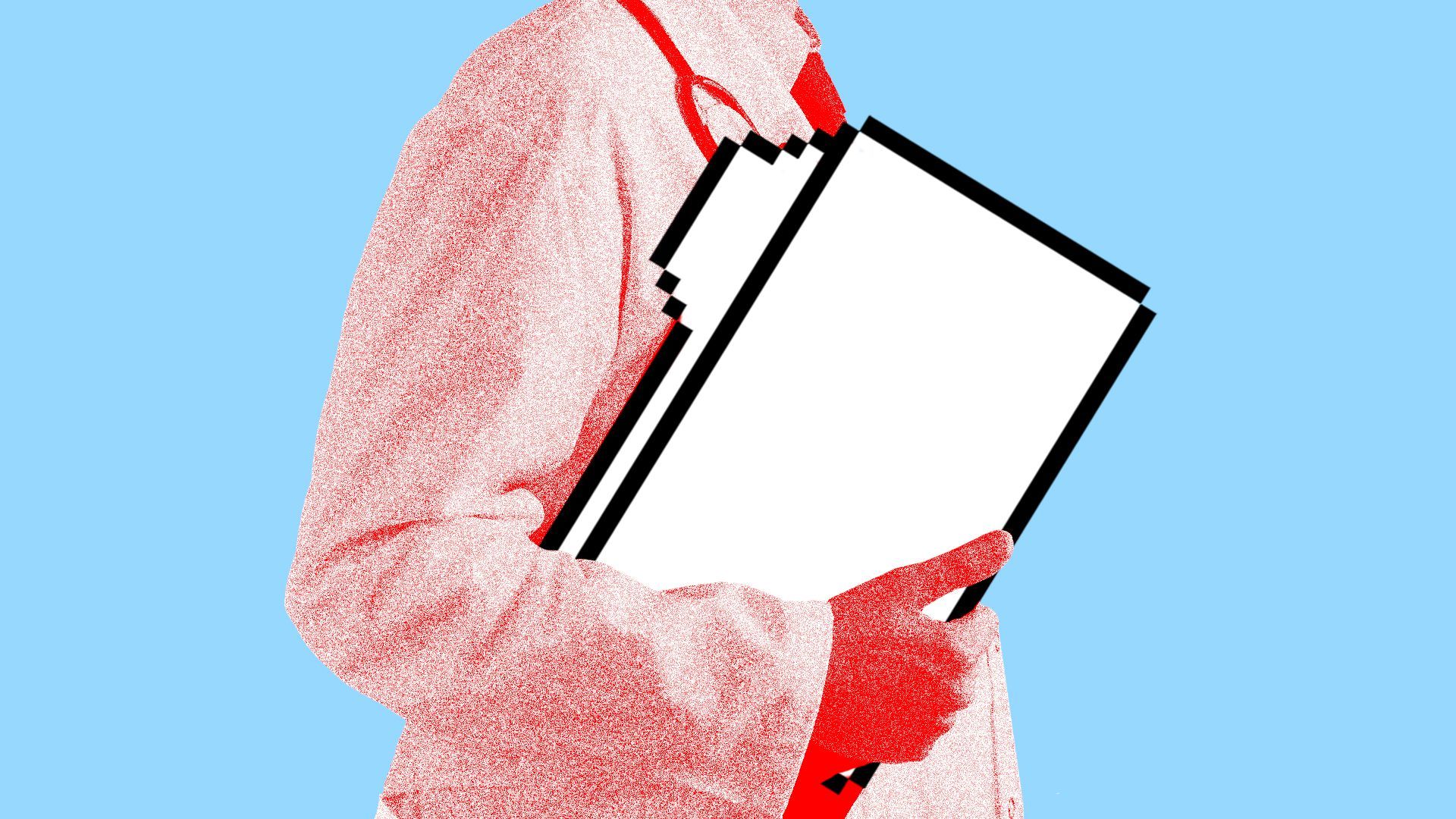 Digital health companies are striking more partnerships with health systems than any other segment, according to a report from FINN Partners and Galen Growth.
Why it matters: Health systems are still woefully behind when it comes to updating their tech stack and stressed margins have hospitals seeking solutions to preserve revenue.
By the numbers: Last year, 31% of all global partnerships struck by U.S. digital health companies were with health systems and hospitals — more than with "any other industry vertical engaged with digital health," the report says.
There have been 1,400 such partnerships inked globally since 2012, it says.
General Catalyst last November signed partnerships with 15 health systems, allowing the firm's portfolio companies to develop, pilot and scale offerings.
Between the lines: Large health systems (like HCA Healthcare and Ascension) are focused on partnerships to improve infrastructure and treatment, the report says.
Whereas active health systems — research-focused entities like Mayo Clinic and Cedars-Sinai — are pursuing partnerships in diagnostics and digital clinical research tools.
Of note: Systems as a whole are not focusing on tools for prevention or wellness, the report says.
State of play: They have also been tightening their belts to ensure they have sufficient operating cash, which means less interest in paying for the earlier-stage (and oft-clinically unproven) tech solutions that draw venture dollars.
"Health systems and hospitals are now making difficult decisions about their healthcare delivery capabilities and seeking technology solutions to increase productivity, build capacity while retaining high standards of care," the report states.
Zoom in: There were 57 health system-digital health partnerships in health management in 2022.
That segment, plus patient solutions, accounts for 34% of the cumulative partnership activity since 2012 between U.S. health systems and digital health companies.
In health management, Microsoft-backed Truveta, which compiles and analyzes patient data for clinical research, has inked 28 partnerships.
💭 Our thought bubble: As hospitals slash budgets and VC funding for digital health slows, a strategic partnership could help both parties scale and save in a down market.
Go deeper