SVB demise leaves gaping health tech investment hole, Able VC says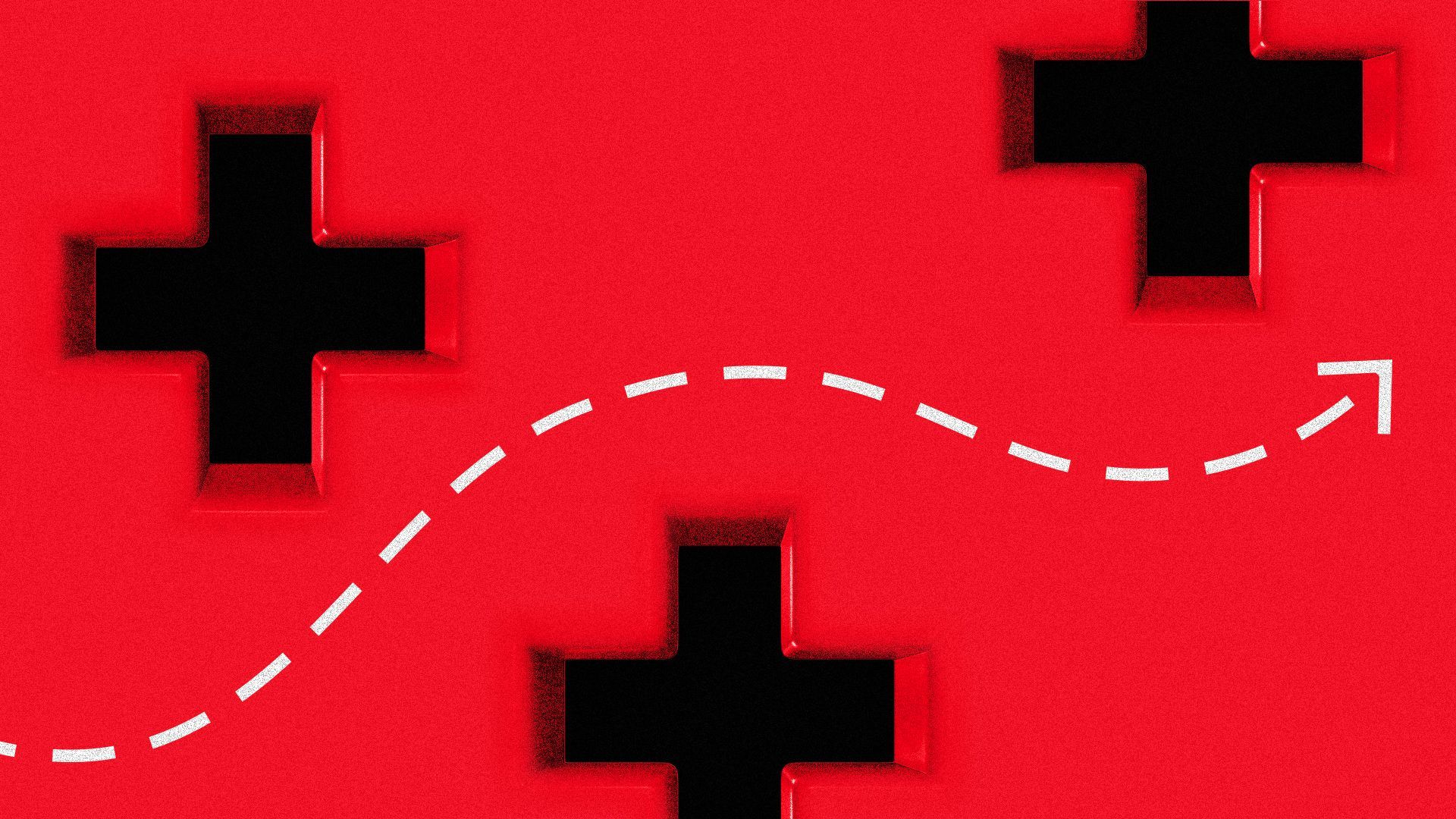 SVB's demise leaves some big health tech investing shoes to fill with no readily available substitute, Alison Ryu, partner at health and wellness venture firm Able, tells Axios.
Why it matters: It remains to be seen whether another firm will step in to finance the sector's startups with equal enthusiasm.
Catch up quick: SVB claimed to be the bank to 44% of 2022's venture-backed tech and health care IPOs, and 55% in 2021.
The firm backed rounds for digital health startups including fertility company Carrot, health care staffing firm Nomad Health, hospital automation software provider Olive AI, data science company Komodo Health, home care company DispatchHealth and a slew of others.
"They invested a lot in building the ecosystem — the connective tissue that brought the sector together," Ryu says. "Health tech will be acutely impacted."
What she's saying: "Now the question is, will someone else step in to fill SVB's role? We're assuming it's going to be much more challenging to access financial products," Ryu says.
"This leaves high cash burn companies in a lurch, especially for companies looking to use venture debt over private equity or other financing," she adds.
What's next: In the wake of SVB's fallout, Ryu says firms are warming to digital health-focused incubators and startup creators as a safer place to start.
"Historically, many founders with specific health ideas sought to start those on their own," says Ryu. "But I wonder if there will be convergence there, where stability and customer research or ability to have a clear go-to-market might make it more attractive for these founders to partner with incubators that may not have been on their radar nine months ago."
"We can also step in with larger checks, or actively follow-on to put more dollars to work behind the companies we're excited about," Ryu says.
Be smart: Some of the subsectors of digital health that Ryu remains excited about include psychedelics for mental illness and wellness for adult and senior women.
"If you go back to the medical school curriculum itself, there's no time spent on aging women, and that includes menopause," Ryu says. "I also think there's a component at that age for women around community and connection to address the shared lived experience at this age."
The bottom line: While SVB's failure leaves many health tech startups sputtering, the sector remains appealing to investors — especially when companies can demonstrate clear ROI.
Go deeper