Exclusive: Iron Health seed will extend women's care virtually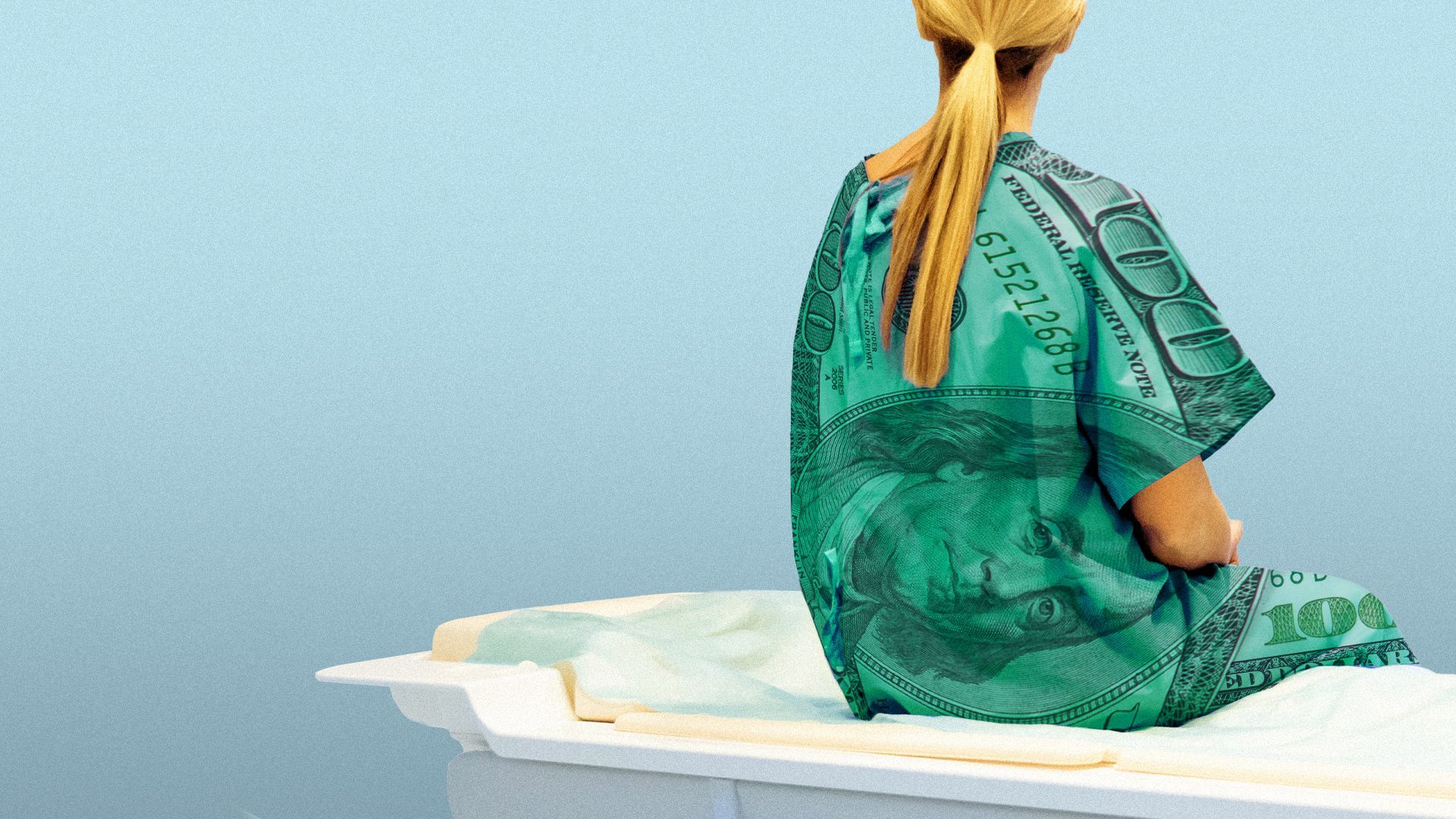 OB-GYNs are getting a virtual hand from Iron Health, a startup with a plan to bolster patient care with a digitally accessible medical team.
Why it matters: The company collected $4.5 million in seed funding from startup builder Redesign Health and March of Dimes' innovation fund, the latter's first investment, CEO Stephanie Winans tells Axios exclusively.
Details: Winans says Iron will use the funds to build out its tech platform and care model and launch two health system contracts by this summer.
The company plans to raise its Series A at the end of the year or in early 2024, she adds.
Driving the news: The American Congress of Obstetricians and Gynecologists projects a shortage of 22,000 obstetricians and gynecologists by 2050 and estimated that in 2017 half of U.S. counties lacked a single OB-GYN.
How it works: Iron offers health care systems and OB-GYN practices a virtual extension of their practice and gives patients virtual access to providers spanning primary care, behavioral health, weight management, postpartum and menopause care.
"We're really coming at this from the provider angle to solve the patient gaps in the women's health care system," Winans says.
"Having delivered babies for 25 years, I want to know where my patients are going for care and I see [Iron] building this from the bottom up," says Elizabeth Cherot, the chief medical officer for maternal and child health nonprofit March of Dimes.
"If it's a hypertensive patient needing care during or after pregnancy — or beyond when it comes to the next pregnancy — I think that's where women fall through the cracks and Iron can help," Cherot says.
The backstory: The idea for Iron was birthed from a mutual desire from Redesign venture chair Lesley Solomon and Winans to build within the existing health care system, they tell Axios.
"Having been on provider side, my perspective was, 'Let's not build this from the outside. Let's partner with the providers women trust most and enhance the work they're already doing,'" says Solomon.
🏋🏽‍♀️ One fun thing: The company got its name as a nod to the fact that women require more iron in their diets than men and because it aims to strengthen the health care system for women.
State of play: Fueled by the Supreme Court's overturning of Roe v. Wade and increased awareness of provider shortages and gender-based care inequities, women's health startups last year attracted a total of $1.16 billion, twice the amount they raised in 2020.
Fertility clinic operator and employer benefits provider Kindbody earlier this month raised $100 million at a $1.8 billion valuation.
Women's mental and reproductive health tech startup Caraway last summer pulled in $10.5 million in seed capital.
Virtual maternal and family health unicorn Maven Clinic last fall collected $90 million in Series E funds at a valuation of $1.35 billion.
Go deeper