Exclusive: Cypress Ridge invests in Semaphore Solutions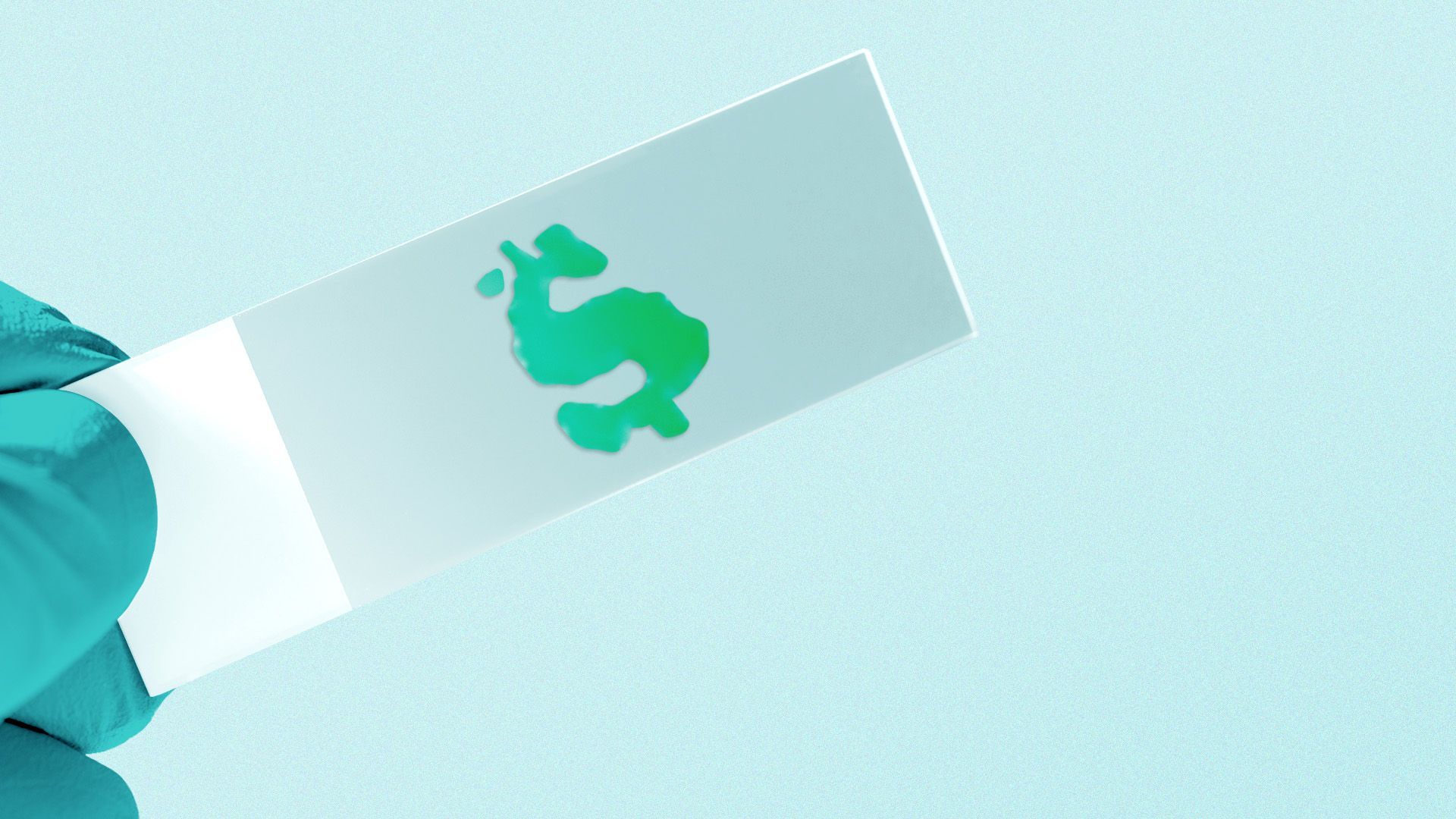 Cypress Ridge Capital has invested in laboratory informatics software company Semaphore Solutions, the firm tells Axios exclusively.
Why it matters: The expanding clinical use cases for genetic sequencing — and the sheer amount of data they require — have stoked demand for lab informatics capabilities.
"Historically, lab informatics has been hampered by non-purposefully built or internal solutions that were not designed for a very complex life sciences market," says Chris Petrini, managing partner at Cypress Ridge.
Details: Cypress declined to disclose financial details, but the firm tells Aaron no advisers were used for the transaction.
According to its website, Cypress aims to write checks in the $25 million to $50 million range and targets companies with $5 million to $100 million in revenue.
Alongside the investment, Cypress Ridge partner Anthony Uzzo was named to the company's board of directors and is a CRC platform partner. Uzzo co-founded Core Informatics and later served as VP of R&D for digital science at Thermo Fisher Scientific.
How it works: Victoria, Canada-based Semaphore's software supports disease research, molecular diagnostics, drug discovery and development.
The company serves laboratories across Europe and North America.
Context: CRC sourced Semaphore proprietarily, after vetting other targets in active auction processes, says Andrew Pardo, managing partner at Cypress Ridge.
"We had talked to Semaphore prior to even sending out an LOI, for probably six or seven months," Pardo says.
Cypress Ridge was founded in 2021 and Semaphore is its second deal, after closing an investment in Atria health in August, a value-based cardiovascular care organization
What they're saying: "We won't make an investment in a specific therapeutic, but we can make a derivative bet in a thesis area with strong macros," Pardo says.
"But we're really just at the advent of genomics and precision medicine," Petrini adds.
The price of genetic sequencing is dropping, while the depth and breadth of the process are broadening — expanding clinical use cases for companies like Semaphore dramatically, Petrini says.
State of play: The global lab informatics market was valued at $3.21 billion in 2021, and although the sector remains underfunded, there have been a handful of sponsor plays in recent years.
GHO bought lab informatics player Sapio Sciences in December.
In January, Summa Equity invested in Velsera, a consolidation of three companies within digital diagnostics, bioinformatics amd healthcare data.
Banneker Partners invested $38 million in life sciences data intelligence provider L7 Informatics in June.
In July 2021, Francisco Partners bought StarLIMS — though as a broader laboratory information management systems (LIMS) play, not solely focused on the life sciences vertical.
By the numbers: "All companies in the LIMS segment targeting this end market are relatively modest in size today, yet you're seeing this kind of explosion in terms of what the growth looks like within that segment," Petrini says.
"You are talking mid to high teens and in some cases, more like 20%-plus annual growth rates," he adds.
What's next: Proceeds from CRC's investment will augment organic growth, though Pardo says Semaphore may consider M&A.
Go deeper