Republicans could face a big ACA dilemma in 2025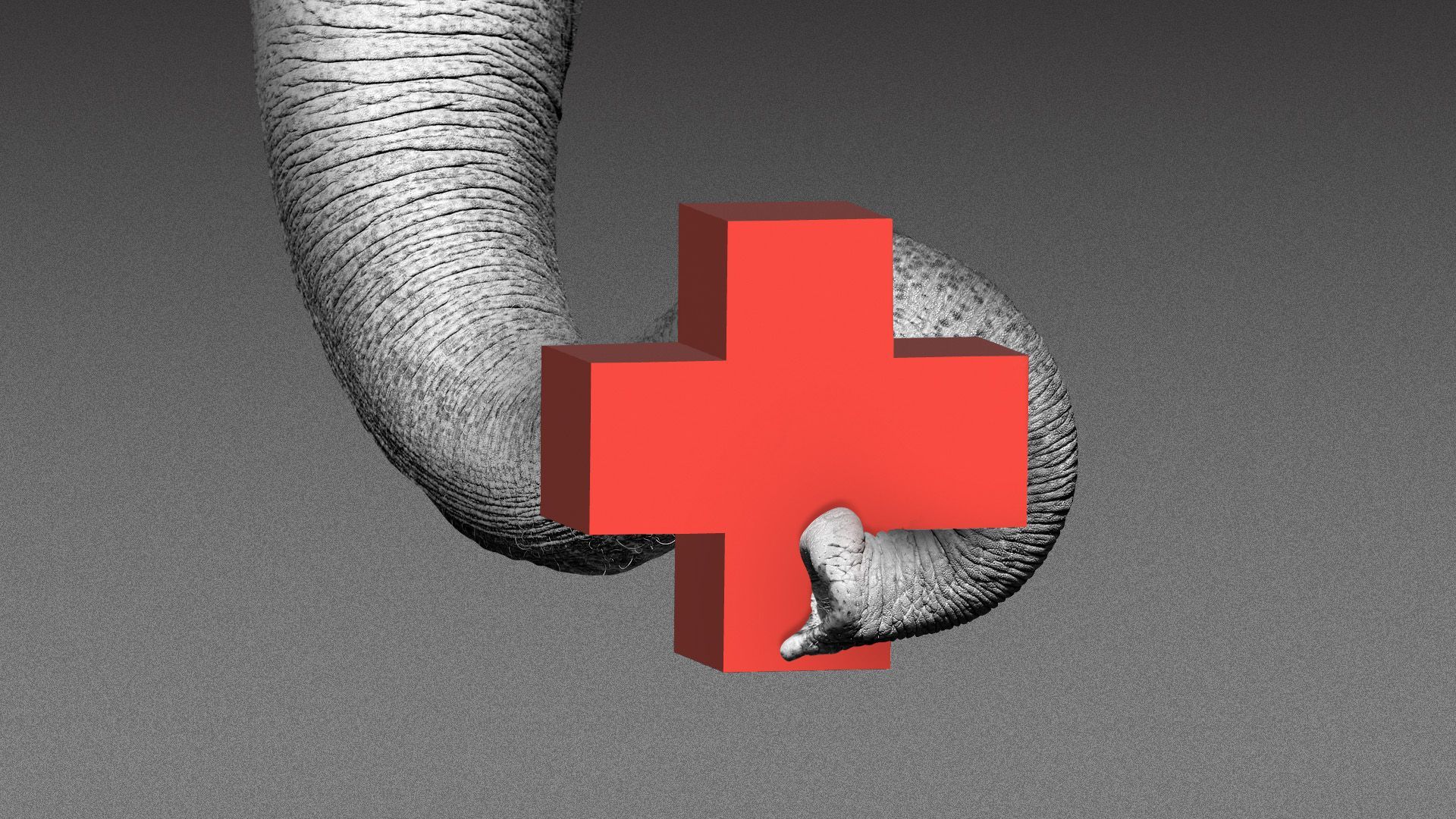 The enhanced Affordable Care Act subsidies that Democrats passed in 2021 have overwhelmingly benefited red states that haven't expanded Medicaid, according to a recent Raymond James analysis.
Why it matters: The subsidy enhancements are set to expire in 2025, and although the conventional wisdom is that there's no way Republicans would help extend them, the analysis argues that it's Trump-state voters that have the most to lose should they lapse.
By the numbers: Total ACA enrollment went up by 43% nationally between 2020 and 2023, but was much higher in the states that haven't expanded Medicaid, the analysis found.
Enrollment increased by more than 2.5 million people in Florida and Texas alone, roughly half of the total national increase.
In Florida, nearly 15% of the population is now enrolled in an ACA plan.
States that former President Trump won in 2020 now make up nine of the 10 states with the highest portion of their populations enrolled in ACA plans, an increase from six of the top 10 in 2020.
Yes, but: "For the expanded subsidies to continue, Congress needs to pass legislation to do so. We are skeptical this happens unless Democrats have complete control of the White House, House, and Senate after the 2024 elections," writes Raymond James analyst Chris Meekins.
According to Axios' Josh Kraushaar, an increasingly likely 2024 scenario is that the Senate could go Republican but the House could flip back to the Democrats.
Republicans may not be running on repealing the ACA anymore, but that's very different from voting to make enhancements permanent — especially expensive ones.
That being said, some of Republicans' tax cuts expire around the same time, which could leave some wiggle room for negotiation between the parties.
The intrigue: Meekins argues that "these expanded subsidies and enrollment resulting from them negate the need for Medicaid expansion in most of those remaining states, at least through 2025."
But the people whose incomes are below the federal poverty line still aren't eligible for ACA subsidies, meaning there is still a significant coverage gap in non-expansion states.
"For people with incomes in the 100-138% of the poverty level range, expanded subsidies probably do reduce the effect of expansion a bit by improving the options these enrollees have absent expansion," said the Brookings Institution's Matt Fiedler.
"Nevertheless, even these enrollees would likely see increased coverage under expansion because the Medicaid enrollment process is simpler in some respects."
Between the lines: The concentration of enrollment growth in non-expansion states could be because of several factors, Fiedler said.
For one thing, non-expansion states have already drawn higher enrollment, Fiedler said, since people between 100% and 138% of the federal poverty line are eligible for marketplace coverage in those states but not in expansion states.
Relatedly, "it's possible that the expanded subsidies are doing more to boost enrollment among lower-income enrollees than among higher-income enrollees," he added.
Other factors — like enrollment advertising efforts and pandemic Medicaid policy — also likely played a significant role, he said.
The bottom line: Letting the beefier ACA subsidies expire may have once been a political no-brainer for Republicans.
But with the law as entrenched as it is and now benefiting red-state voters even more than it did prior to 2021, that calculus could end up being more complicated than it used to be.
Go deeper