Health centers wait as funding deadline looms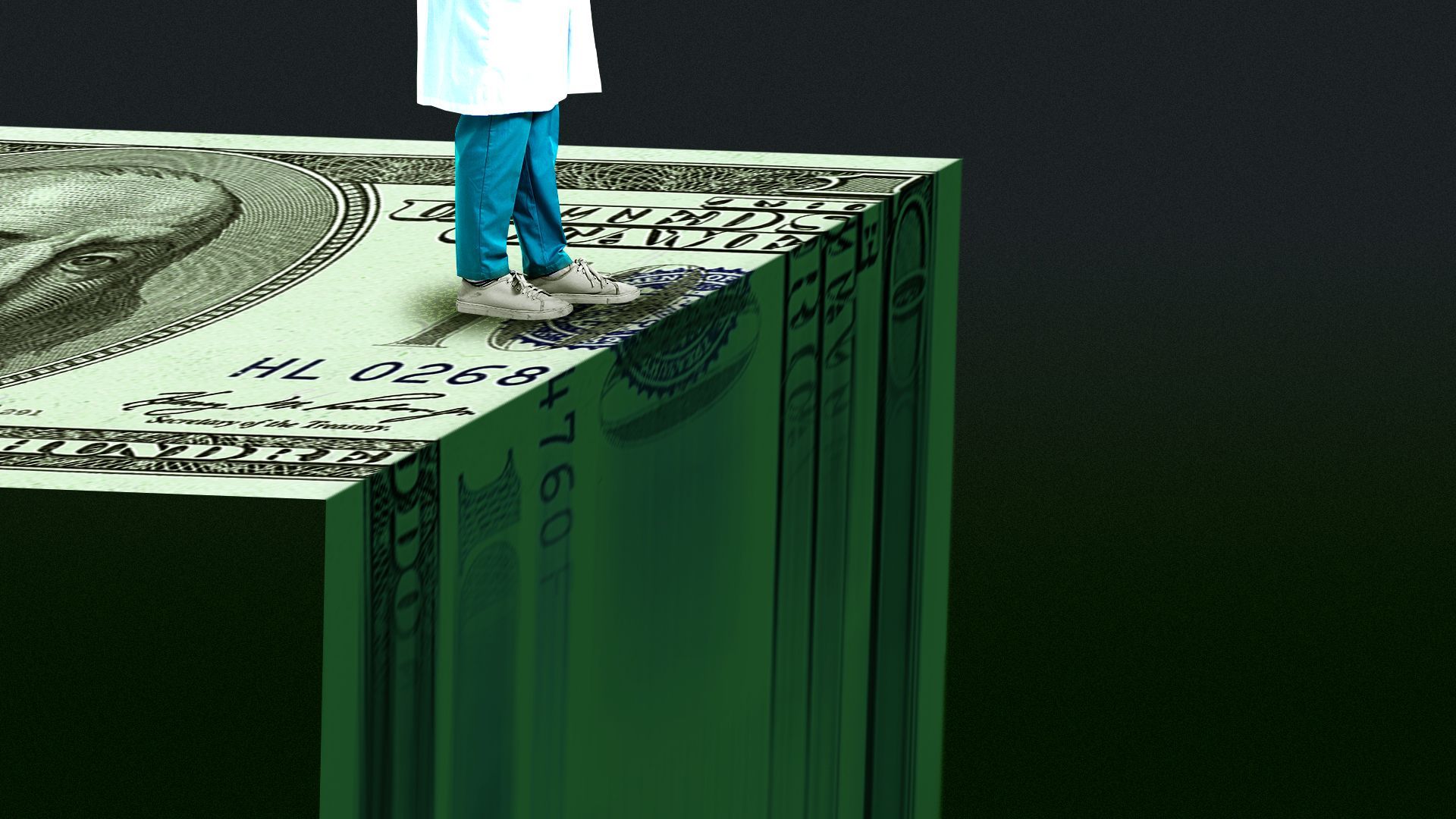 Federally qualified health centers are anxiously watching the legislative clock as a major health center funding authorization approaches its expiration date.
Why it matters: The Senate postponed further action on community health center funding until September, when the topic will face even more competition for lawmakers' attention.
Driving the news: Senate HELP Committee Chair Bernie Sanders introduced a sweeping primary care package last week that would invest $65.5 billion in FQHCs over five years.
He then delayed a planned markup of the legislation, citing "very productive conversations" with Sen. Roger Marshall and others over the past couple of weeks.
Sanders plans to have "a major piece of bipartisan legislation ready by the first week of September," he said in a statement on the delay.
This month, HELP ranking member Bill Cassidy also introduced a bill to extend and slightly increase community health center funding to $4.2 billion annually for the next two years, which mirrors a bill advancing through the House.
What they're saying: "We had hoped that we would be a little bit further along in the process in the Senate by now, but we're really hopeful that the extra time is going to help the senators on the HELP Committee get to a good place," said Stephanie Krenrich, senior vice president of policy and government affairs at Advocates for Community Health.
"If there had been a process where language was discussed a little bit earlier ... I think it would have alleviated some of the anxiety on behalf of our members and other health centers," she said.
Sanders has been discussing health center funding since the start of the year, including at two HELP committee hearings, with several proposals to Cassidy and then "major legislation to solve the crisis," said communications director Mike Casca.
"Chairman Sanders believes we must address the major crisis in our primary care system" and "will not settle for a reauthorization that continues the status quo," Casca said.
The other side: Cassidy's office disputed the idea that Sanders' office has been negotiating on community health center funding in good faith.
The chair did not "provide a counteroffer that moved away from an unreasonable $130 billion over 5 years top-line number," Ty Bofferding, GOP HELP Committee spokesman, said in a statement.
"These programs need certainty and this style of legislating has only caused delays and increased the risk of a lapse or flat funding which needs to be avoided," he added.
The intrigue: Perhaps the most contentious issue lawmakers have to iron out is how to pay for extra funding to health centers.
Sanders proposed site-neutral hospital payment and facility fee restrictions as a partial pay-for, which rankled hospitals.
There's also consensus around town that some of Sanders' cost-cutting provisions would fall under the Senate Finance Committee's jurisdiction, creating additional hoops for the bill to go through before it can pass.
Cassidy told Axios last week that pharmacy benefit manager regulation could be enough to fund his FQHC bill.
Between the lines: Community health centers are excited about the Sanders bill, but that doesn't matter if lawmakers can't agree on offsets, one lobbyist said.
"Where Sen. Sanders I think wants to go, there's just not bipartisan support," the lobbyist said. "I can't risk getting no funding, or the second worst outcome — a one-year-of-flat-funding bill."
By the numbers: Nearly 7 million patients could lose access to health care and health centers could lose 70% of their funding if Congress doesn't act, the National Association of Community Health Centers projects.
Health centers care for 30 million people across the country, according to NACHC.
"Community Health Centers have had strong bipartisan support for over 50 years, and we need Congress to prioritize an extension of funding before the September deadline," interim president Rachel Gonzales-Hanson said in a news release.
Of note: Aug. 6–12 is National Health Center Week, when health centers across the country will host lawmakers for tours and conversations.
The well-timed event will keep FQHCs on lawmakers' mind during recess and could bring renewed enthusiasm for funding discussions come September.
Editor's note: This story has been updated with comments from Cassidy's office.
Go deeper