Details matter (a lot) in site-neutral payments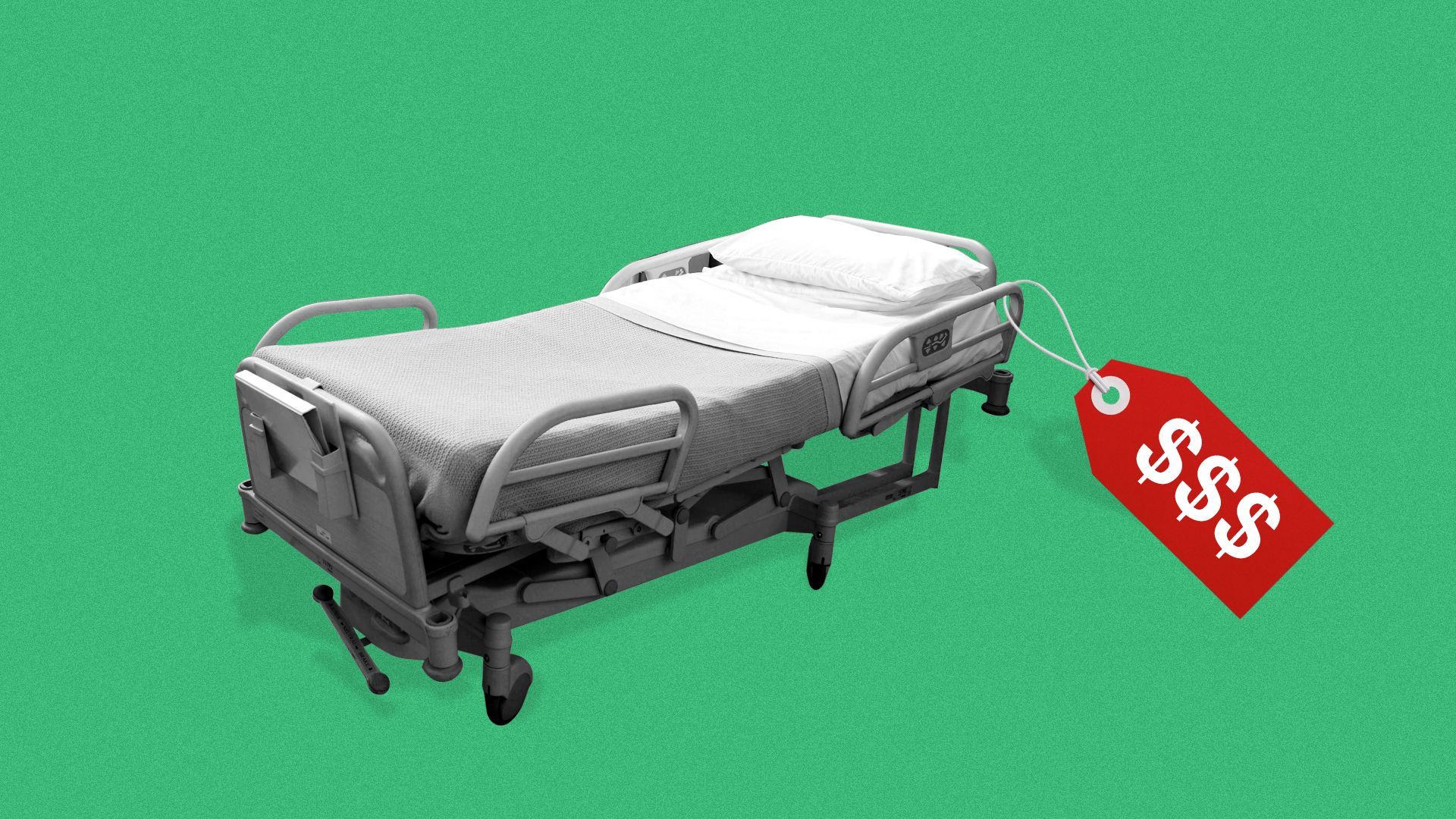 Site-neutral payments have become a buzzy topic on the Hill, but that doesn't mean everyone who is talking about them is pitching the same thing.
Why it matters: If legislation is ever to become law, Congress will have to decide among competing versions of the policy that produce different amounts of savings — and would mean varying levels of financial hits to hospitals.
State of play: The Energy and Commerce Committee has already approved a relatively small version of site-neutral payments, but committee Chair Cathy McMorris Rodgers and ranking member Frank Pallone have signaled that they're not finished with the topic.
Everyone's waiting to see what Ways and Means is going to mark up, especially after members met about their health agenda last week.
Education and the Workforce also took related action last week when it marked up legislation requiring "accurate billing practices by hospitals" within ERISA.
The big picture: Site-neutral legislation could save the federal government hundreds of billions of dollars over a decade, or just a couple billion dollars, depending on how it's structured.
Between the lines: Loren Adler, associate director of the Brookings Schaeffer Initiative on Health Policy, said there are generally three buckets of proposals swirling around:
1) Require Medicare to pay the same amount for certain services provided at on-campus hospital outpatient departments and physician offices. "This is where most of the money is," Adler said.
2) Equalize Medicare payments for all or some services services provided at off-campus hospital outpatient departments and physician offices. Both 2015 legislation and a Trump administration rule have done a version of this, but Congress could make the lower payment rates apply everywhere or in more places.
3) Make hospitals bill separately for each off-campus outpatient department. "These proposals don't involve changing any Medicare payments or any direct 'cuts,'" Adler said. The Ed and Workforce measure falls in this bucket, and E&C also approved a version.
Our thought bubble, from Axios' Peter Sullivan: Bucket No. 3 seems to be where Congress' focus is at the moment: on "honest billing" efforts rather than major changes to Medicare reimbursement itself.
By the numbers: Estimates have put site-neutral savings at around $150 billion over 10 years, not including spillover effects in the private market, making it a popular idea among budget hawks.
But the narrower the proposal, the less money it saves.
One of the measures already approved by E&C would equalize Medicare payments only for the administration of drug services in off-campus hospital departments. CBO estimated the bill would save $3.8 billion over a decade.
The other side: Any money saved by Medicare comes at the expense of hospitals, which are already warning of dire consequences.
"You're talking about in an environment that's more and more difficult — from a hospital standpoint and a patient care standpoint, we don't see this as any time to be thinking about cutting payments," said Chip Kahn, CEO of the Federation of American Hospitals.
"But obviously, overall it's better to have less than more in terms of reductions. And then you hope that this is not a precedent and a pathway to action later."
What they're saying: "We are encouraged that there's a lot of discussion about it. I just am worried that they're going to try to take as easy a way out as possible on it," said Josh Gordon, director of health policy at the Committee for a Responsible Federal Budget.
"The best version would be site-neutral payments across outpatient departments, off campus and on campus, and ambulatory surgical centers," he added.
Go deeper