Pharma still has friends in Congress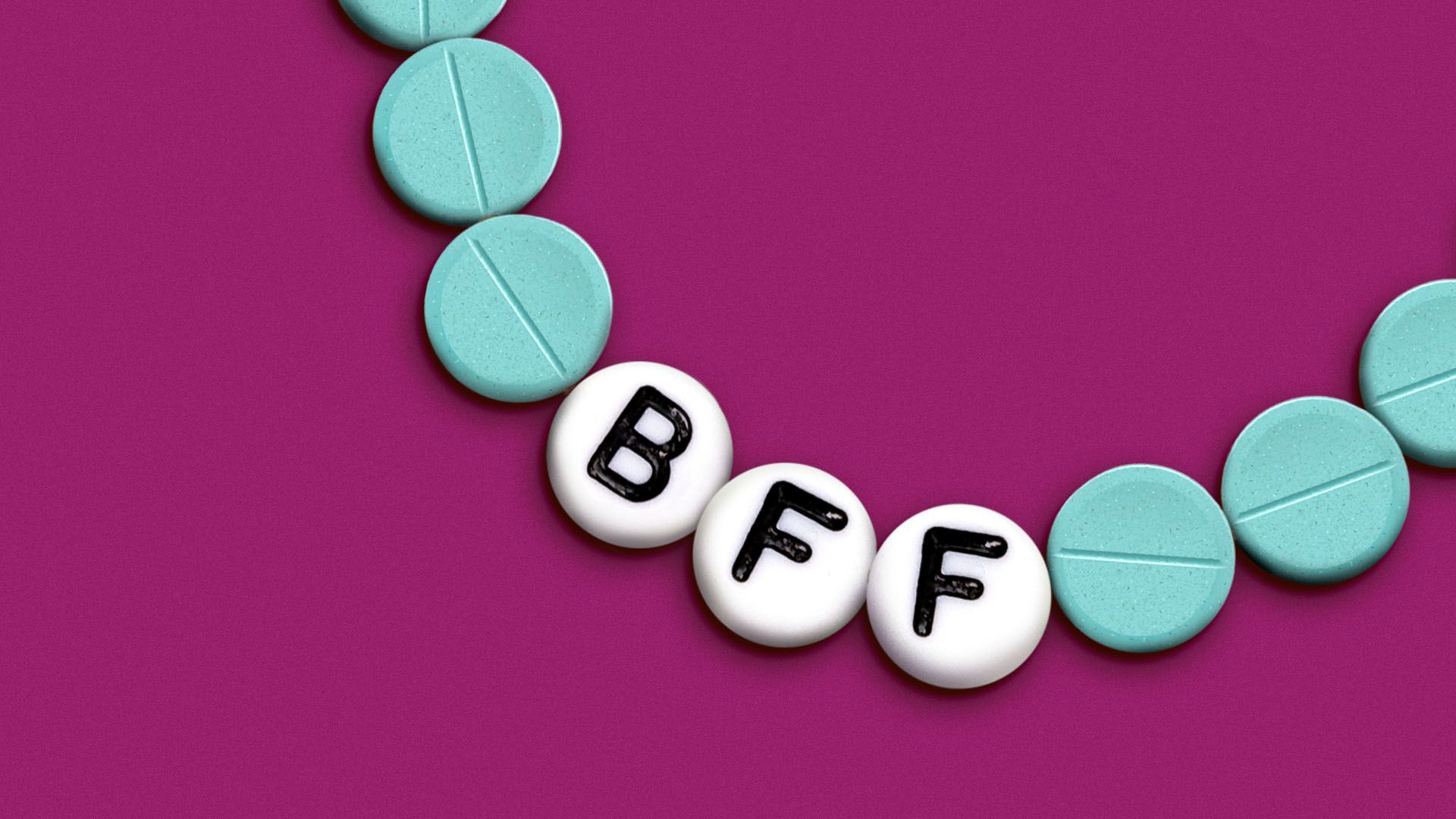 The presidential frontrunners from both parties may be bad news for the pharmaceutical industry, but in Congress, the industry is in better shape — because Republicans are still generally on its side, at least compared with Democrats.
Why it matters: Even if former President Trump were to win a second term, his favored approach to reining in drug prices — bringing back his "most favored nation" policy — is unlikely to be popular with many Republicans.
A federal judge blocked the rule before the Biden administration rescinded it, signaling that enacting such a policy through executive action alone would likely be an uphill battle.
The big picture: Although some Republicans have rebelled against the party's traditional stance on drug pricing, most are still squarely against stronger government intervention in pricing. They, like drug companies, argue that this approach threatens innovation.
Although most Republicans have stopped short of calling for a repeal of Democrats' Medicare negotiation law, they're certainly not fans of it and have criticized the administration's implementation of it.
They're much more interested in tackling PBMs and market-based issues like patent-hopping, which both have bipartisan appeal. Although PhRMA has long pushed for PBM reform, it's opposed to a patent bill pending in the Senate.
What they're saying: In a STAT op-ed outlining his preferred ways to lower drug prices last week, HELP ranking member Bill Cassidy argued that policy interventions are needed throughout the pharmaceutical supply chain.
"[U]nlike policies like price setting or importation that hack away at the entire system for the possibility of short-term benefit, addressing these underlying problems will preserve the incentives to invest in innovation," he wrote.
Plenty of Democrats, on the other hand, would be more than happy to go further on Medicare negotiations than current law, and some have introduced legislation doing just that.
Yes, but: Some of the newer Republican members have taken a much more populist approach to drug prices.
Sen. Josh Hawley introduced legislation in April very similar to Trump's Most Favored Nation rule that would prohibit drug companies from selling a drug in the U.S. at a higher price than in other developed countries.
Sen. J.D. Vance told AARP last year that he supports allowing Medicare to negotiate drug prices and would also allow the importation of drugs from overseas.
What to watch: "Trump's populist position on drug prices is far to the left of the traditional free market conservative Republicans," said Raymond James analyst Chris Meekins.
But "newly elected Republican officials are more in the populist vein," he added.
Go deeper