Congress faces learning curve on AI in health care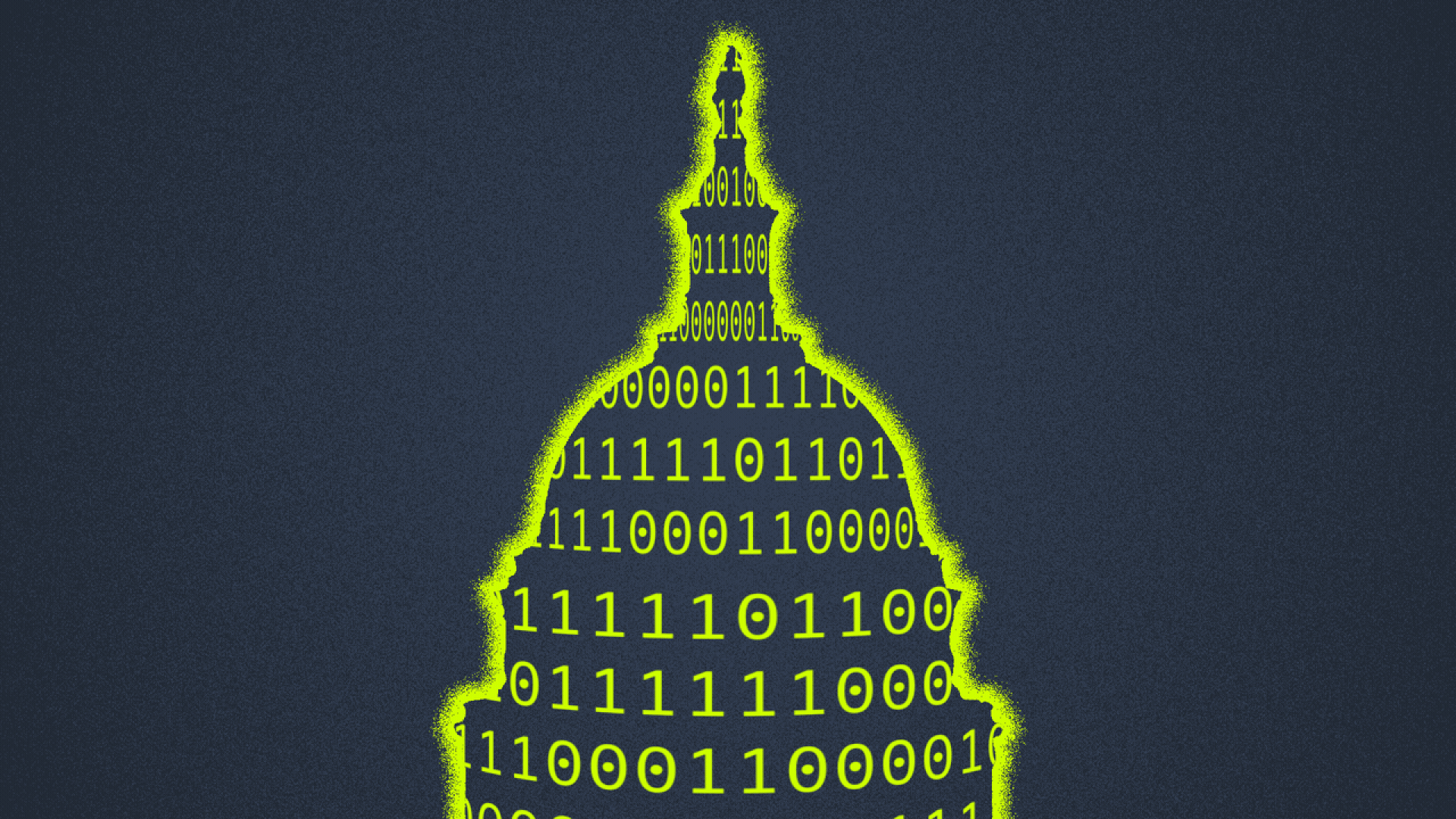 Congress isn't moving any legislation on AI in health care yet — but lawmakers are definitely interested in the topic.
Why it matters: New generative AI technologies are already being incorporated into health care systems with little oversight.
Although AI has been involved in various aspects of the health care system for years, the difference now is the rapid advancement of generative AI, such as ChatGPT.
The big picture: So far, Congress is still in the wait-and-watch phase.
"We're still in the learning stages and still trying to figure all this out," Rep. Buddy Carter, a member of the Energy and Commerce health subcommittee and the Congressional Artificial Intelligence Caucus, told Axios.
"That's not going to last long. We got to do something pretty quick. But at this point, we're just still in the infancy."
Senate Finance Committee chair Ron Wyden told Axios he's concerned about AI being used to deny insurance claims — an issue he previously discussed at a recent hearing.
"As these companies get bigger, and have deeper and deeper pockets, they're going to be able to hire more people and buy more tech, and if anything, use the new technologies to turn down more people, more quickly," Wyden said.
For now, though, all he could offer was that "we're going to look at this carefully."
Details: In the last few months, several tech giants — including Microsoft, Amazon and Google — have announced partnerships with health care companies or facilities to use generative AI technologies.
Some current AI uses include assisting with writing clinical notes in electronic health records, drafting electronic notes to patients and streamlining the prior authorization process.
The White House has developed an AI blueprint, and the Department of Commerce's National Institute of Standards and Technology has developed an AI risk management framework, but both are pretty broad and don't touch on health care specifically.
Other federal offices have weighed in on AI in health more directly: The FDA has already approved, authorized or cleared more than 500 AI or machine-learning enabled medical devices.
But some health technologies are exempted from FDA review, according to the 2016 21st Century Cures Act, leaving a potential area for Congress to step in.
CMS already reimburses for some AI-based care, which the agency calls "software as a service."
The Coalition for Health AI also recently released a blueprint for how to responsibly implement AI systems in health care in a way that aims to reduce negative outcomes and doesn't make existing biases worse.
Behind the scenes: "We are talking to both Senate and House members, leadership from the AI caucuses," said Brian Anderson, a co-founder of the Coalition for Health AI and chief digital health physician at Mitre.
"There is a steep learning curve for many of the folks in this space, but they have been very willing to listen, and the conversations have been very open-ended."
Cybil Roehrenbeck, a partner at Hogan Lovells and executive director of the AI Healthcare Coalition, said she's most interested in policy aimed at speeding up review pathways for new technologies.
Her biggest concern is what will happen if policymakers regulate AI in all industries the same way. "AI in healthcare may be very different than AI in the automotive industry, which may be very different than AI and financial services," she said.
What they're saying: Other lawmakers acknowledged that there may be issues with AI rapidly expanding into health care, but seemed slow to commit to acting in any regulatory capacity.
"Well, AI is going to encompass everything. So, of course, health care is my wheelhouse. We have a lot of work to do," said Rep. Anna Eshoo, a co-chair of the Congressional AI Caucus.
Asked if she had any particular areas of concern, Eshoo responded: "The health care system relies on accuracy. Because the system is absolutely dependent on accuracy, people's lives depend on it. The data in must be good and the data out must be good."
Rep. Don Beyer, vice chair of the Congressional AI Caucus, said "we need to start humbly, and probably at least from my perspective, incrementally."
Of note: At least one congressman is ready to rely on AI for prescribing drugs. Rep. David Schweikert introduced a bill this Congress that would allow AI to do just that.
What we're watching: Majority Leader Chuck Schumer released a legislative AI framework in June and plans to set up "AI insight forums" this fall.
The bottom line: "When it comes to health care, I don't like relying on technology. I want a human touch," Carter said.
Go deeper