Schumer proposes AI framework, says Congress must act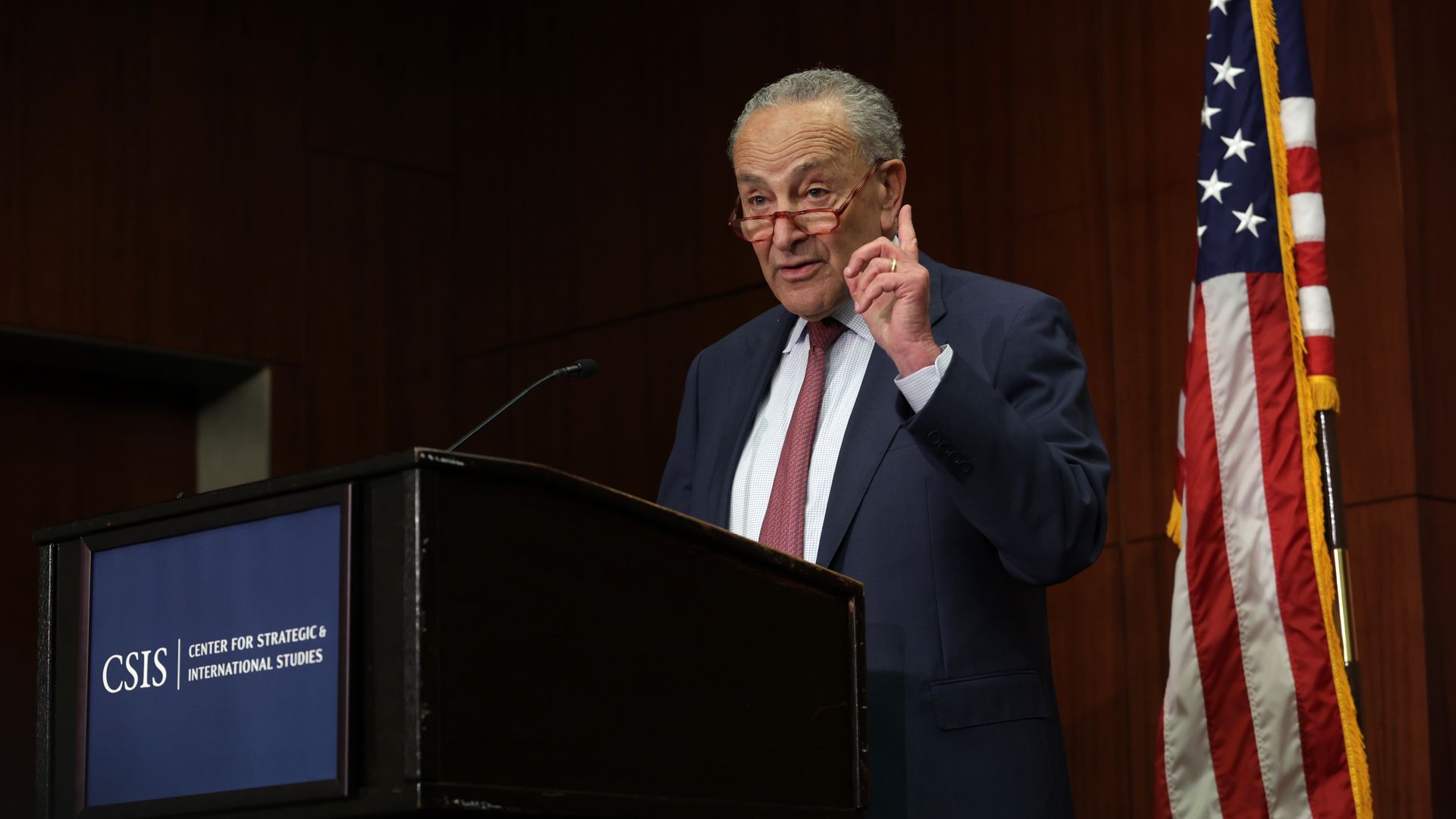 Senate Majority Leader Chuck Schumer unveiled a legislative framework for AI Wednesday, saying Congress must act and the U.S. must lead during the AI revolution.
Driving the news: Schumer said there would be a series of "AI Insight Forums" in the fall that will include AI developers and executives, scientists, national security experts and others.
These "forums" won't take the shape of traditional congressional hearings, which are too slow and not the right format for this topic, Schumer said in a speech at the Center for Strategic and International Studies in Washington.
He said key committee chairs will still need to propose legislation informed by the questions answered in the forums.
Schumer has previously said he was working on bills for regulating AI.
Details: Schumer's "SAFE Innovation for AI" framework has five pillars: security, accountability, foundations (democratic values), explain (companies should explain how algorithms got to certain answers), and innovation.
A bipartisan group of lawmakers also introduced a bill Wednesday that would create a commission of experts to study and evaluate AI regulation.
What he's saying: AI is "world-altering," Schumer said.
"Change at such blistering speed may seem frightening to some, but if applied correctly, AI promises to change life on Earth for the better," he said. "But there are real dangers ... and we ignore them at our own peril."
"Can Congress work to maximize AI's benefits while protecting the American people and all of humanity from its novel risks? I think the answer is an emphatic yes."
The backstory: Senators have been attending a series of briefings on AI, arranged by Schumer and others in a bipartisan AI working group.
The White House has also been rolling out AI frameworks and convening high-level meetings in the Bay Area and Washington.
Go deeper