Ways and Means approves HRA, telehealth bills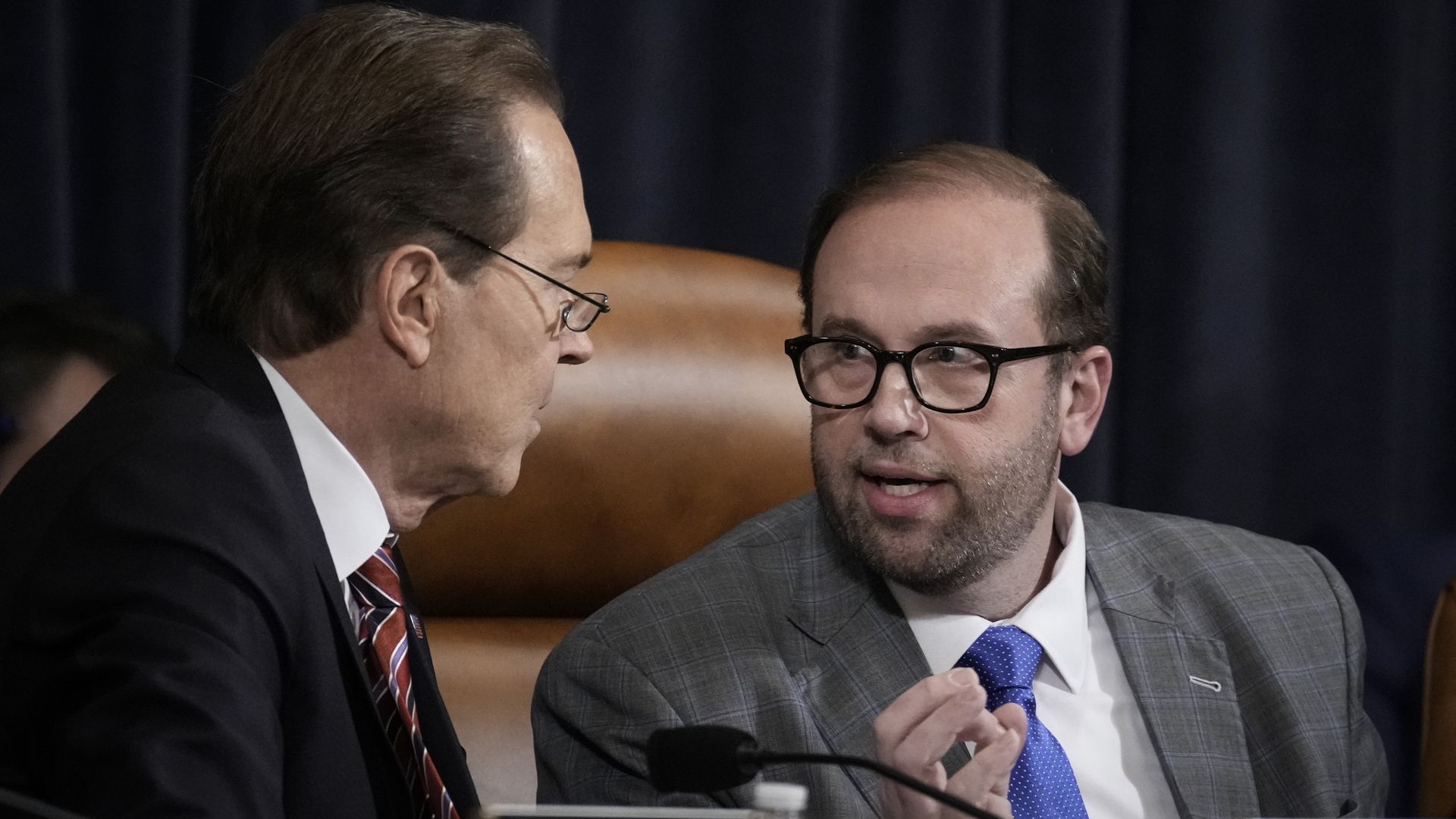 The House Ways and Means Committee approved six health-related bills Wednesday in the committee's first health markup of the 118th Congress, with a focus on small businesses.
Five of the bills passed with bipartisan support, and the sixth, focused on health reimbursement arrangements, passed solely on party lines.
Driving the news: The party-line vote was for the CHOICE Arrangement Act, which would codify a Trump-era 2019 health reimbursement arrangement rule.
It would allow businesses to offer their employees the option of individual coverage health reimbursement arrangements (ICHRAs), which Chairman Jason Smith rebranded as Custom Health Option and Individual Care Expense or CHOICE arrangements.
"Republicans have tried time and time again, to strike down the ACA. The bill before us today seems like another attempt to undermine the consumer protections the ACA provides," said Rep. Judy Chu.
What they're saying: Rep. Kevin Hern, the bill's sponsor, responded that a CHOICE plan would give employees options outside of an employer group plan, but the plans would still be ACA-compliant and include non-discrimination clauses.
"So employees of a business that has a CHOICE plan, has the ability now to have a flexible plan that they can be reimbursed for by the employer. That's all it does," said Hern.
Rep. Lloyd Doggett offered an amendment that would have ensured protections for pre-existing conditions and prevented employers from offering the arrangements to just certain types of workers, but it was voted down.
The committee also approved the Small Business Flexibility Act, which would require small businesses to be notified of the flexible health benefit options available to them, such as health reimbursement arrangements.
Meanwhile: The other bills focused on supporting telehealth and cutting paperwork.
1) The Telehealth Expansion Act would allow people with high-deductible health plans and health savings accounts to access telehealth services permanently without having to meet their minimum deductible first.
It would make permanent a telehealth flexibility that was first established in the CARES Act in March 2020, and was extended in the most recent end-of-year omnibus package, along with other telehealth extension provisions. These extensions currently expire at the end of 2024.
It was approved with some bipartisan support, with five Democrats joining all 25 Republicans in voting for it.
2) The Chronic Disease Flexible Coverage Act would allow people with high-deductible health plans used along with health savings accounts to have 14 preventive care services related to chronic disease management covered before the plan deductible is reached.
It also received bipartisan support, with 11 Democrats voting for it.
3) The Paperwork Burden Reduction Act would relieve employers from having to mail 1095-B and 1095-C forms to employees to verify health insurance coverage. Employees could instead request the forms online.
4) The Employer-Reporting Improvement Act would streamline the ACA health coverage reporting requirements for small businesses.
Both paperwork related bills were approved unanimously.
Go deeper