Weight loss drugs create new Medicare dilemma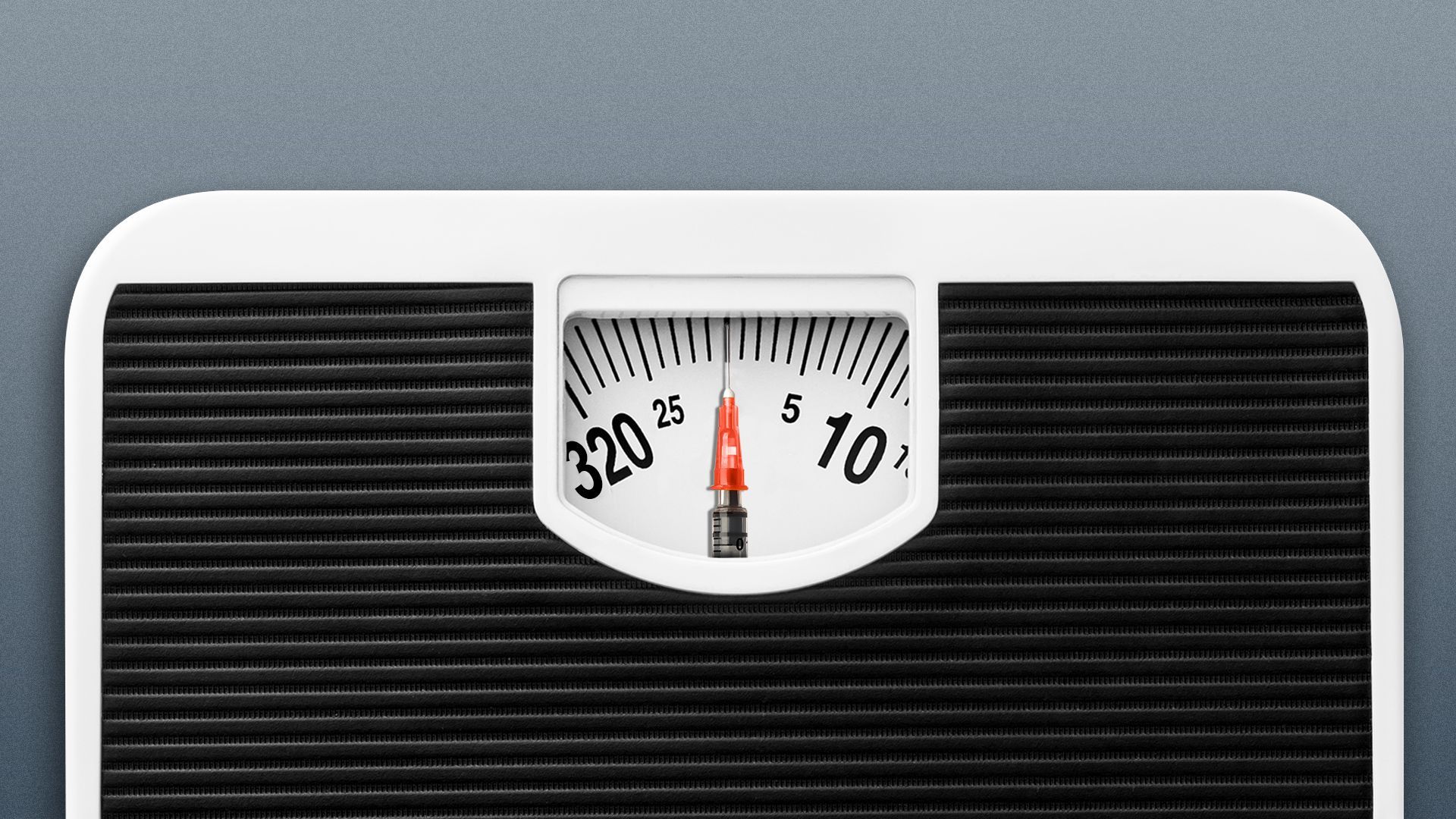 The advent of new weight loss drugs like Ozempic, Wegovy and Mounjaro may put pressure on Congress to allow Medicare to cover weight loss medications.
Why it matters: Employer health plans are grappling with the same pressures to cover the drugs, and they often look to government programs for guidance. But the drugs are expensive, and lawmakers are worried about how much they could cost Medicare.
Details: Senate and House bills that will be reintroduced in this Congress would allow Medicare to cover weight loss treatments.
The 2021 versions of the bill were called the Treat and Reduce Obesity Act. Both had bipartisan co-sponsors.
Sens. Bill Cassidy and Tom Carper are the lead sponsors in the Senate, while Reps. Brad Wenstrup and Raul Ruiz are the House lead sponsors.
The earlier versions would have allowed Medicare Part D to cover FDA-approved anti-obesity medications, while expanding what type of providers could prescribe and cover intensive behavioral obesity treatments.
Spokespeople for Carper, Ruiz and Wenstrup said the bills for this Congress are still a priority, though they're in the early planning stages and there's no timeline yet for reintroduction.
The intrigue: One of the sticking points is the uncertainty about how much the weight loss treatments could cost the Medicare program, and who exactly might be allowed to receive such medications.
Cassidy told Victoria he was concerned the Congressional Budget Office might score the bill with a high cost.
He said lawmakers requested a score based on limiting the medications to people who fit a specific definition of obesity, as well as those who have comorbidities associated with obesity, like hypertension or diabetes.
"The other issue is that the Medicare population may not benefit as much as would younger patients. So there's issues and I'm just acknowledging that," Cassidy said.
"If the score comes back still terrible, then we'll have to figure out what to do next," Cassidy added.
Yes, but: Wenstrup, one of the co-chairs of the GOP Doctors Caucus, pushed back on the cost concerns: "At the end of the day, we may very well find that it's a reduction in the cost of health care."
By the numbers: 42% of Americans over age 60 have obesity, and 21% of Medicare fee-for-service beneficiaries were estimated to have an obesity diagnosis in 2019.
Wegovy has an estimated annual net price of $13,600.
A recent study estimated that if 10% of Medicare beneficiaries used Wegovy, it could cost from $13.6 billion to $26.8 billion per year, depending on the actual obesity percentage rate in the Medicare population.
But a different recent white paper estimated that Medicare coverage of new weight-loss drugs could save the program $175 billion to $245 billion over 10 years, depending on whether private insurers followed suit.
What they're saying: Lawmakers from across the aisle seemed supportive of expanding Medicare coverage to reduce obesity rates and improve health outcomes.
"It's something that should be looked at, it has to be part of the discussion," said Rep. Michael Burgess, another co-chair of the GOP Doctors Caucus.
But some wanted to focus the coverage on those with certain health conditions associated with obesity, and perhaps also limit which drugs are used.
"We have to be mindful of cost-benefit ratios. And I think we can be smart enough to do that," Carper said. "And for drugs that are exorbitantly expensive and have little to show for it, maybe not. But for those that are more cost-effective, maybe yes."
Wenstrup said he would be open to starting with a trial program with a high-risk population if some people didn't want to expand it to all Medicare beneficiaries right away.
Rep. Greg Murphy, the third co-chair of the GOP Doctors Caucus, noted that "there's a finite amount of money in Medicare, and with every new drug and innovation, if it's really helpful to people, I think it should be considered to be covered for medical reasons, but not for cosmetic reasons."
What we're watching: Pharmaceutical companies and advocacy groups are already ramping up their lobbying efforts for Medicare coverage of the new obesity drugs.
"There is this positive momentum in the understanding of the complexity of obesity as a disease, and with some of the new FDA-approved treatments, it has escalated even further," said Tracy Zvenyach, director of policy strategy and alliances at the Obesity Action Coalition, a patient advocacy group, which receives funding from pharmaceutical companies.
STAT recently reported that an unusual coalition of groups has coalesced around lobbying for Medicare coverage of obesity drugs, including the NAACP, ECRI, Moffitt Cancer Center and the Bipartisan Policy Center.
Go deeper