McCarthy releases debt bill, includes Medicaid work requirements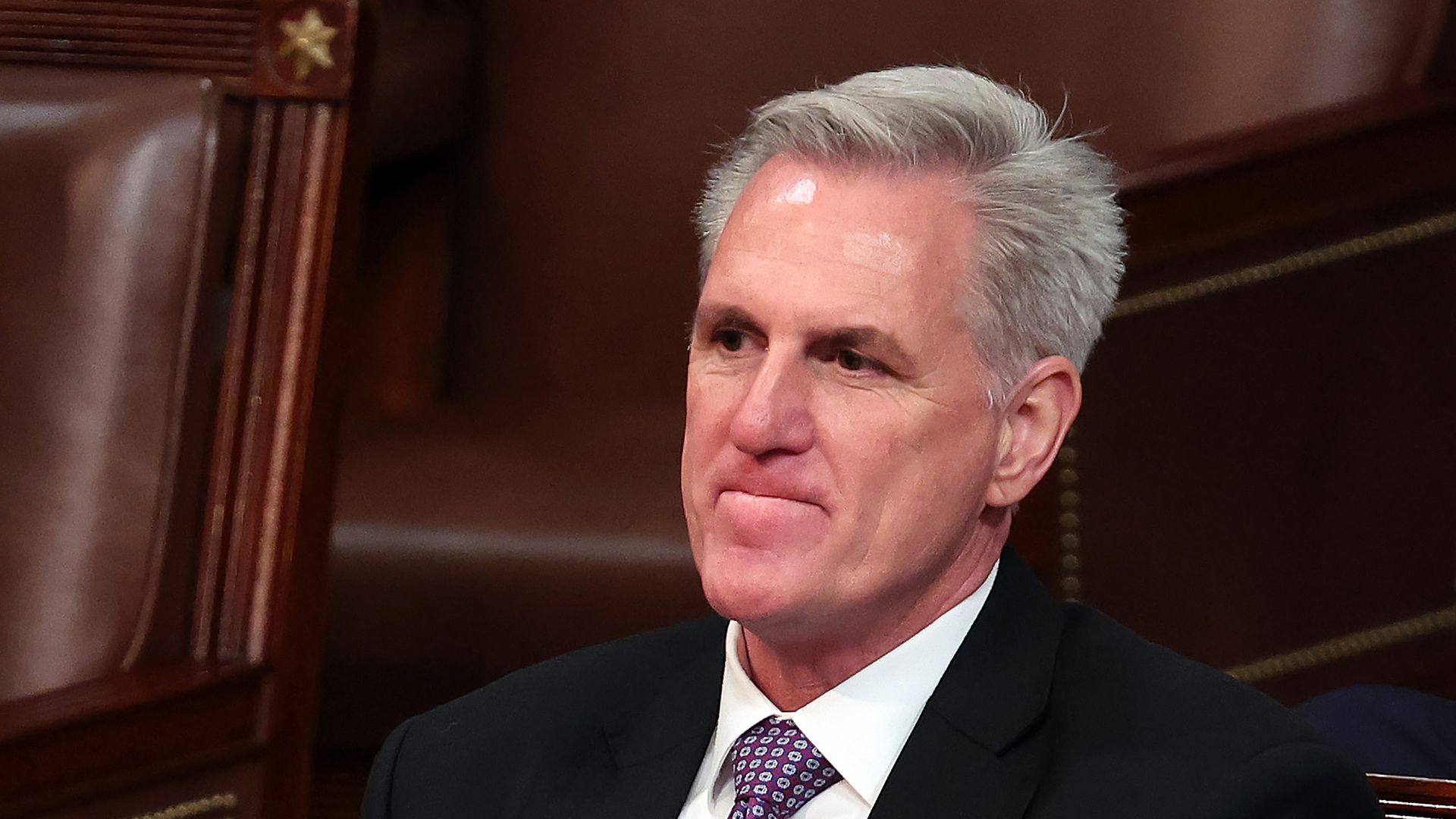 Speaker Kevin McCarthy released his long-awaited plan for raising the debt ceiling Wednesday, and it includes Medicaid work requirements.
The measure would require Medicaid recipients to work 80 hours per month. There are a number of exceptions, though, including for people with dependent children, those under age 19 or 56 or over, or enrolled in an educational program.
Republicans argue that work requirements encourage people to get jobs and to lift themselves up out of poverty.
But a study published in Health Affairs of the policy's implementation in Arkansas found no increase in employment, and 18,000 people who lost coverage before a judge halted the program.
The big picture: Democrats strongly oppose Medicaid work requirements (as well as many other non-health care parts of this bill). The Democratic Senate is certainly not going to pass it as it is, but the package shows what policy priorities Republicans will bring into any debt limit talks.
This assumes House Republicans will have the votes to pass it next week, of course — which is far from a given, as Axios' Andrew Solender and Juliegrace Brufke have reported.
What we're watching: The bill also includes the REINS Act, a GOP measure that would require congressional approval of all major regulations — also a sure nonstarter with the White House and the Democratic Senate.
It also rescinds unobligated coronavirus relief funds, as McCarthy had already announced.
Go deeper