The GOP women pushing for birth control access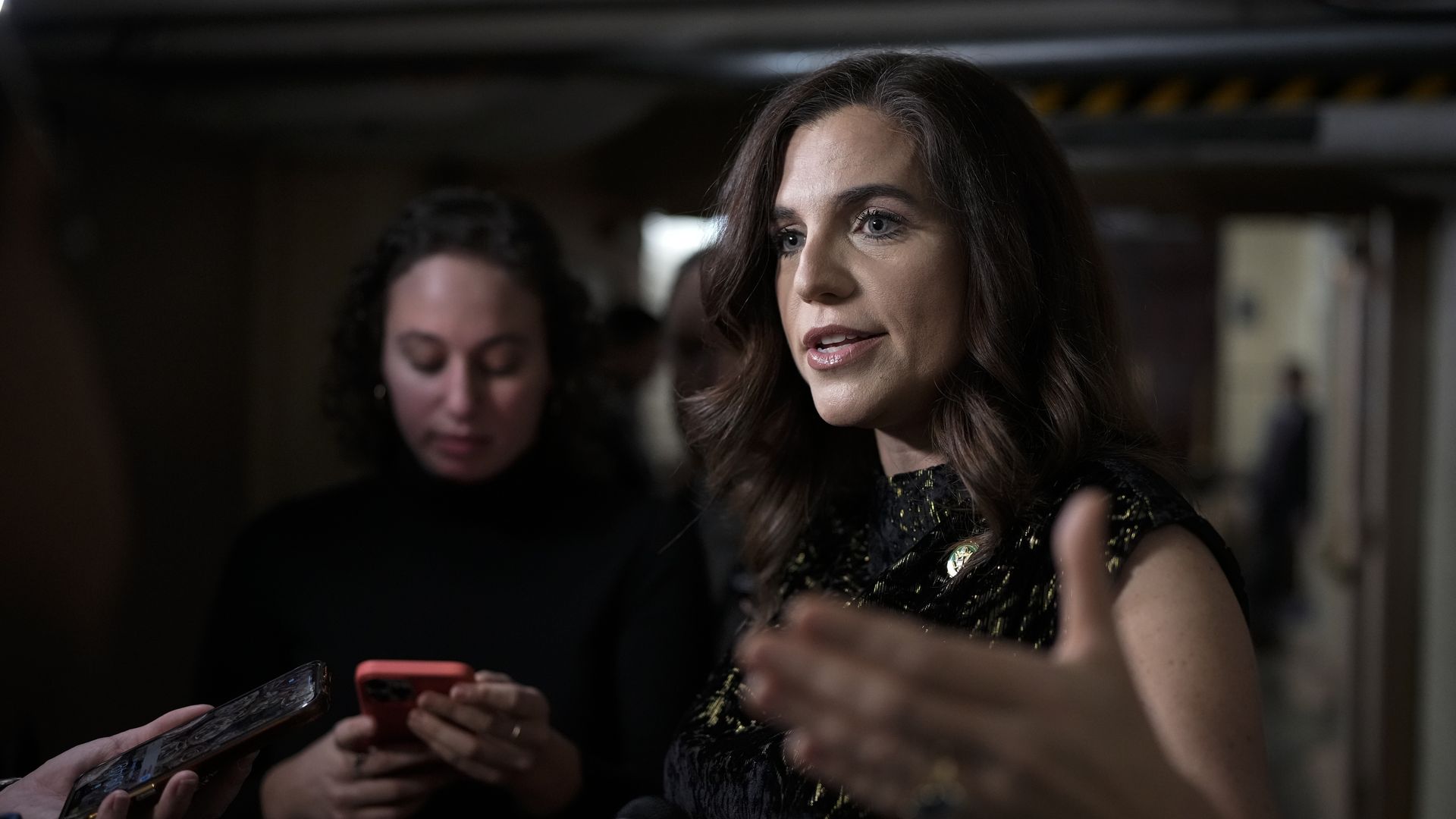 Some female GOP House members are launching new bills this Congress to push for expanded over-the-counter birth control access, a stance that isn't always popular in the current Republican Party.
Why it matters: In the wake of Roe v. Wade being overturned last year and recent conflicting abortion pill rulings, these "pro-life" lawmakers say ensuring access to birth control is even more important to prevent unwanted pregnancies.
But it may be difficult for these lawmakers to find consensus with Democrats on the mechanism for providing the contraceptives.
The Republican bills are focused mostly on increasing over-the-counter access through FDA approval, while the Democrat-led bills are more concerned with protecting the overall right to contraception.
What they're saying: Rep. Nancy Mace, who has been outspoken about maintaining access to reproductive health care in the wake of last year's Dobbs decision, told Axios she sees it as a way to find "common middle ground" between both political parties.
"If you're gonna ban abortions, you got to give women access to birth control, that's just logic," said Mace. "I'm trying to carve a path for us to move forward and show that we're not assholes to women."
Rep. Mariannette Miller-Meeks said in a previous interview with Axios that "one of the strongest things we can do as pro-life individuals is to prevent pregnancy."
Some key Democrats want to keep the door open despite their strategic differences with Republicans.
"It's extremely important given the rollbacks on women's reproductive freedom and rights, that we find members of the Republican Party to work with us on these issues," Rep. Barbara Lee, chair of the House Pro-Choice Caucus, told Axios.
Zoom in: So far, Mace is the first GOP House member to officially introduce her contraceptive access legislation this Congress, though other bills are in the works.
Mace's bill is aimed at making self-administered contraceptives, including birth control pills, patches, vaginal rings and injections available over-the-counter.
Specifically, it would encourage the FDA to give priority review to contraceptive over-the-counter applications and also waive fees for pharmaceutical companies to submit these applications.
Miller-Meeks' office said she's also planning to introduce a new bill this summer that would urge the FDA to issue guidance to industry on how to achieve over-the-counter status for birth control pills — similar to how naloxone recently received over-the-counter approval.
Reality check: Republican legislative methods may differ too much from Democrats to find a meaningful meeting place. Plus, there's no guarantee of floor votes on any of the bills, given that the Republican Party is divided on birth control.
Mace said she's bent Speaker Kevin McCarthy's ear about the issue multiple times, and "he's been a very willing participant in the conversation."
She also said she's talked to him about certain pieces of legislation that she's going to be filing and recommended a path for them. McCarthy's office didn't respond to a request for comment on whether this issue would be given any floor time.
"I will tell you, it's been a very lonely road, I feel like I'm the only person talking about this issue," said Mace.
"I think that some people are afraid of the backlash from some of these [pro-life] groups, from some of their voters, when in reality, that's not where the vast majority of Republicans, Democrats or Independents are."
Flashback: Last year, the House passed the Democratic-led "Right to Contraception Act," which would have protected by law a person's ability to access contraceptives and for providers to dispense contraception.
Only eight Republicans joined with Democrats to pass the bill. Just three of those GOP members, including Mace, Rep. Brian Fitzpatrick and Rep. Maria Salazar, are currently left in Congress. The companion bill in the Senate was blocked by Sen. Joni Ernst.
The same day Ernst blocked the Senate bill, she along with Sen. Chuck Grassley and Reps. Miller-Meeks and Ashley Hinson, re-introduced a bill that would also allow women to access birth control pills over-the-counter as well through a FDA priority review process.
Ernst told Axios that she was having conversations with colleagues and staff and may be interested in reintroducing the bill again. Hinson's office also said the congresswoman planned to reintroduce the bill soon.
The intrigue: Last year's Miller-Meeks-Hinson bill had 16 other Republican co-sponsors, including two of the top health committee leaders: Ways and Means Chair Jason Smith and Energy and Commerce Chair Cathy McMorris-Rodgers.
Axios asked the offices of all 33 female GOP House members if they would support a bill increasing access to over-the-counter birth control.
Only two offices responded. Rep. Young Kim's office said that as a mother of three daughters, she "believes safe contraception can be essential for the health and wellness of adult women" and supports over-the-counter access.
New Rep. Lori Chavez-DeRemer's office said she "strongly supports efforts to increase access and reduce costs for over-the-counter birth control for adult women" and it "should not be a partisan issue."
Go deeper