Member spotlight: Miller-Meeks on AI in medicine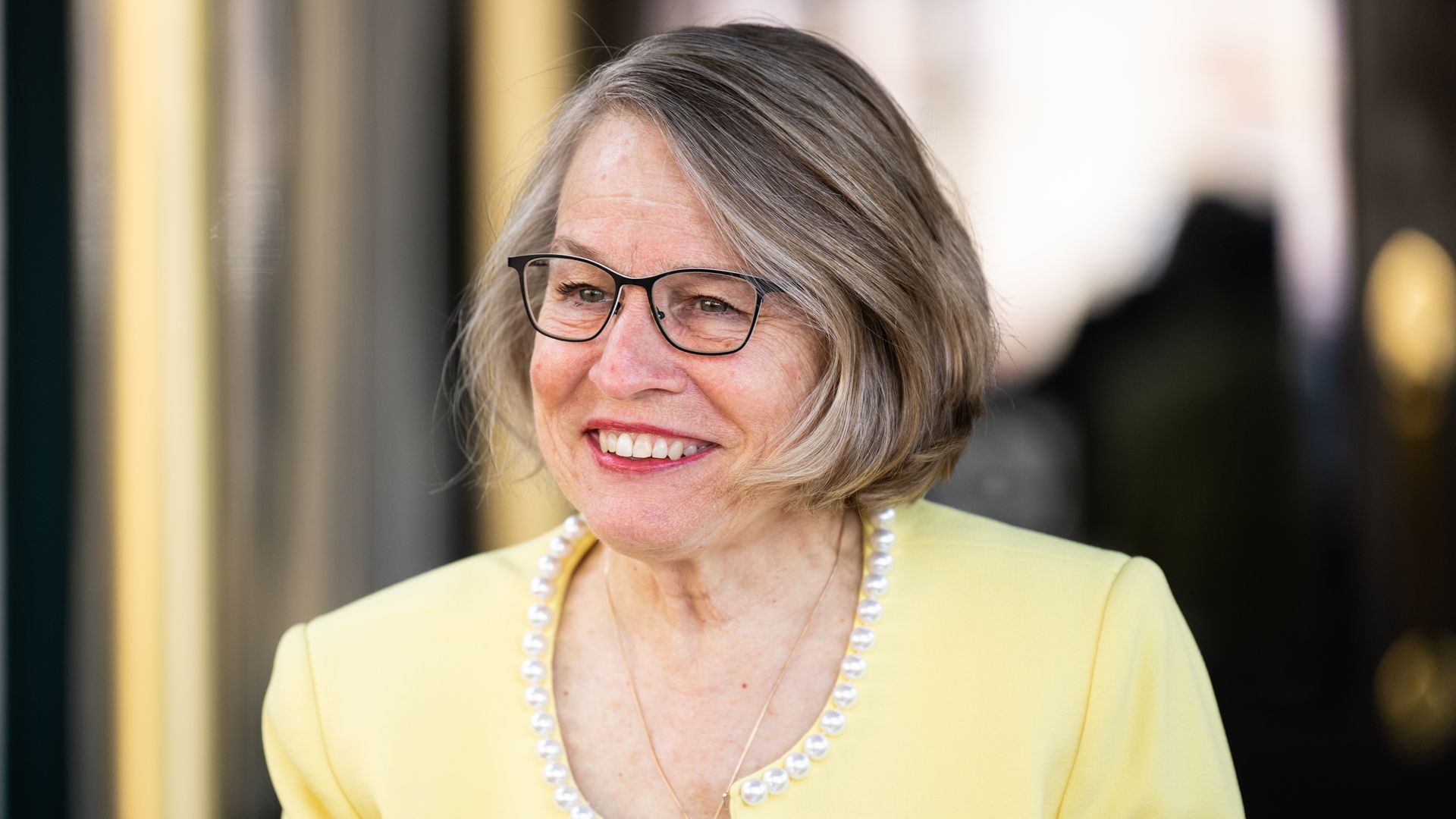 Rep. Mariannette Miller-Meeks, an ophthalmologist and GOP Doctors Caucus member, recently sat down with Victoria to talk about the long list of health priorities she's excited to pursue as a new member of Energy and Commerce.
She's also one of the new members of the House Select COVID subcommittee.
What she's saying: Miller-Meeks wants to push for more innovation in medicine in ways that can help benefit rural communities.
On AI: "I'm thinking of maternal morbidity and mortality... and then the decrease in in providers in rural areas ... how can we use wearable technology or remote monitoring with artificial intelligence to help streamline that service and get women the care that they need?"
Miller-Meeks is also interested in how external medical devices can help with remote care, and how the FDA can streamline the approval process.
"I went last year for the first time to the consumer tech show in Las Vegas," Miller-Meeks said. "The plethora of medical devices that exist now that enable us to have access to health care services, enable us to have timely diagnosis and intervention, and also be able to deliver care in a remote setting, I think is really extraordinary."
Increasing access to biosimilars and cracking down on PBMs are also high on her priority list.
The intrigue: Miller-Meeks holds a more moderate stance on abortion compared to some of her GOP colleagues.
"So I'm pro-life, I do have exceptions for rape, incest and life of the mother and that's been my long-held position," said Miller-Meeks. She's previously said she supports a 15-week abortion ban.
She's worked to ensure access to over-the-counter birth control pills since she was in the Iowa State Senate, and introduced her own bill on the topic last Congress and plans to introduce a new one this session.
"I think one of the strongest things we can do as pro-life individuals is to prevent pregnancy," said Miller-Meeks.
Between the lines: Miller-Meeks flipped a key Iowa swing district in 2020 in what was the closest race that election, and one of the closest in American history — she won by six votes.
1 fun thing: Miller-Meeks was the first in her family of eight kids to go to college and medical school, and when she goes home to her district she still gets asked by members of her community for medical advice.
Go deeper