CMS targets physician-owned hospital expansions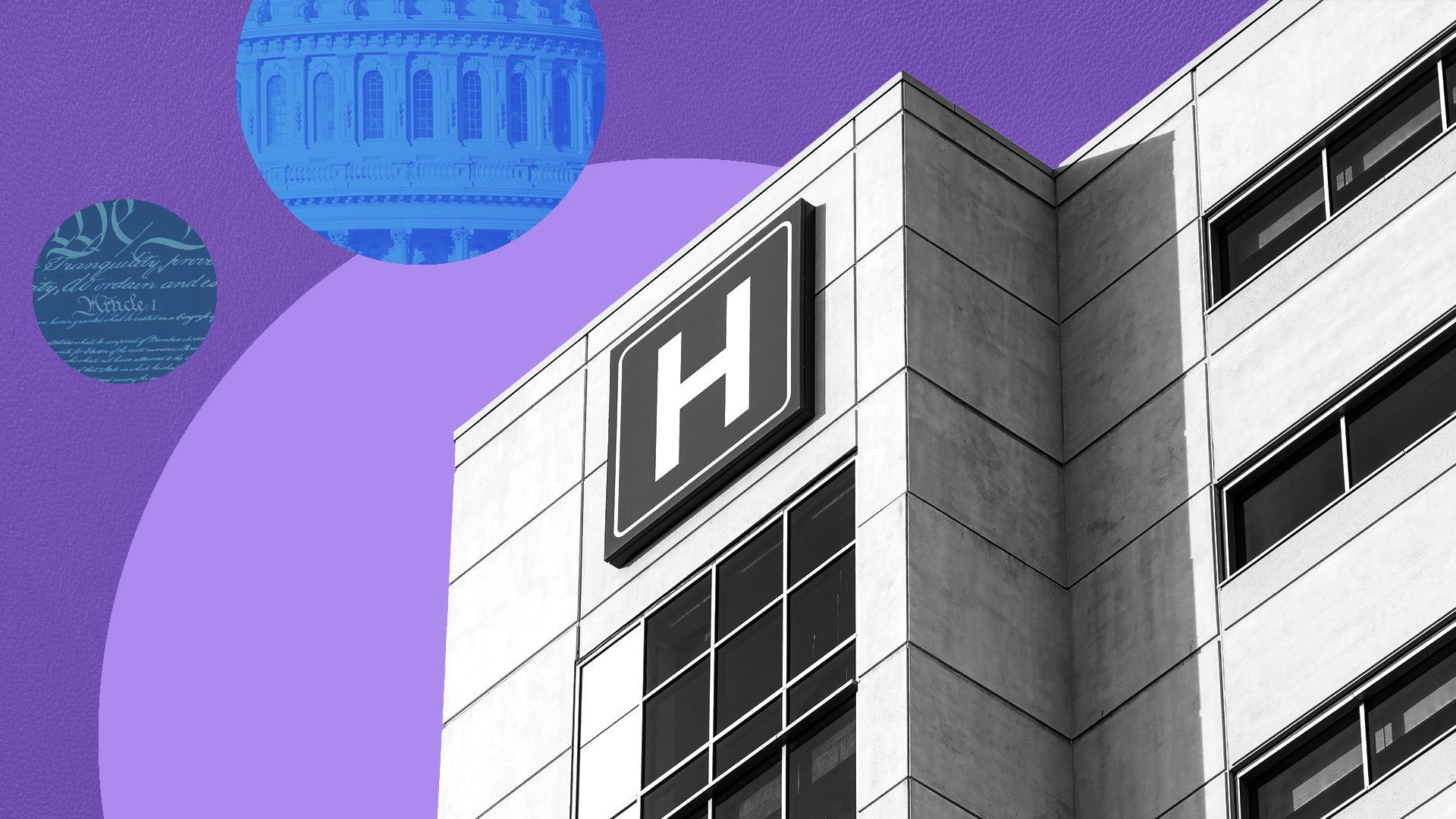 Medicare regulators proposed new regulations clarifying their ability to deny expansion requests for physician-owned hospitals Monday in its 2024 draft inpatient hospital payment rule.
Why it matters: Several lawmakers and academics have recently pushed Congress to make it easier for hospitals owned by doctors to expand — but the Biden administration is moving in the opposite direction.
The details: CMS believes the law allows regulators discretion over approval of a physician-owned hospital's application to expand, and wants to clarify the regulatory language to say as much.
"[M]eeting the criteria for an applicable hospital or high Medicaid facility merely makes a hospital eligible to request an expansion exception, but it does not guarantee approval of such a request," the agency wrote in its proposal.
Under the proposal in its 2024 draft inpatient hospital payment rule., CMS would grant exception requests based on the specialty of the hospital, program integrity and care concerns, demonstrated need for additional practice space at the hospital, and demonstrated need for additional practice space in the community.
CMS additionally proposed defining who can submit community feedback on a hospital's expansion request. "Community" would be defined as those in the geographic area served by the hospital and the counties in which the requesting hospital services.
Worth noting: CMS also wants to reinstate program integrity requirements restricting expansion for high Medicaid facilities, which were removed by the Trump administration in late 2020.
The backstory: The Affordable Care Act stopped physician-owned hospitals from expanding with limited exceptions and prevented new ones from participating in Medicare. There are now about 250 physician-owned hospitals in the United States.
Proponents argue increasing the number of physician-owned hospitals would bring down health care costs, but CBO said in 2010 that restrictions on hospitals from the ACA would save federal dollars.
Of note: CMS also proposed a 2.8% increase in Medicare payment for hospitals paid through the inpatient prospective payment system.
The rule includes several other policy proposals as well, like changes to support graduate medical training in rural emergency hospitals, and asks for feedback on challenges facing safety-net hospitals.
Go deeper:
Go deeper