A Democratic divide on Medicare Advantage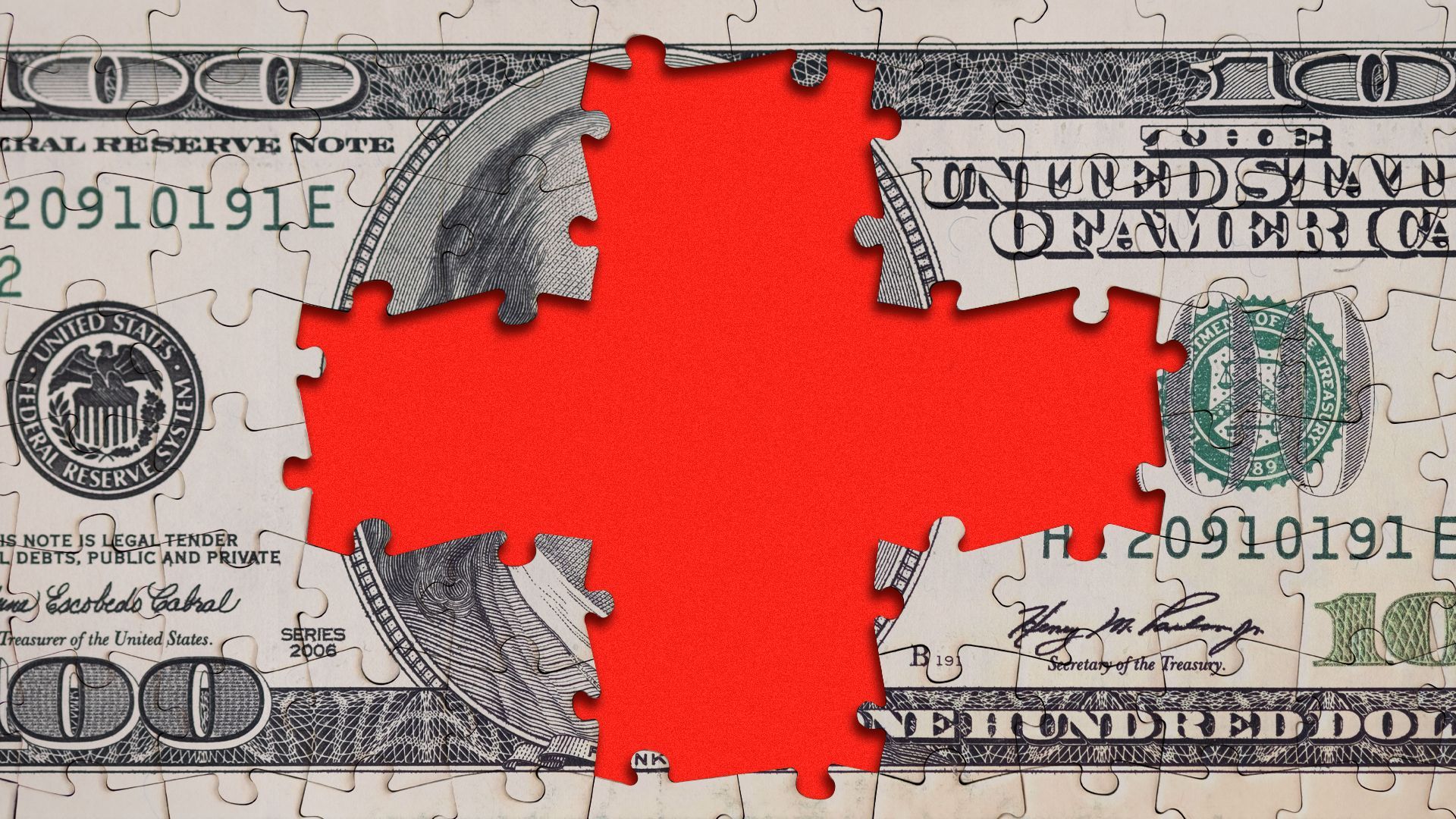 Insurers came out all right in the end, but the battle over the Biden administration's Medicare Advantage payment rule revealed that insurers' support on the Hill is weaker than they'd thought.
Why it matters: Lobbyists say the MA experience was a lesson in the work they need to do to strengthen their Hill relationships — especially with moderate Democrats providing only tepid support and progressive Democrats turning outright hostile.
Driving the news: CMS finalized a three-year phase-in for changes to the Medicare Advantage risk adjustment model Friday, saying the policy will help right-size payments to insurers.
The administration's decision came after fierce lobbying from insurers and other stakeholders against the policy. Industry players claimed it would force plans to raise premiums and cut benefits.
Although CMS didn't seem swayed by that argument, they conceded that the risk adjustment changes could prove difficult for plans to handle all at once, and awarded them the phase-in.
The big picture: Medicare Advantage has long enjoyed bipartisan enthusiasm and has historically been supported by Republicans.
But what industry lobbyists characterized as a slow defense by Republicans and muted support — at least publicly — from moderate Democrats served as warning signs of a potential new era of insurers' lobbying clout.
"There's some cracks in the Democrats and cracks in the Republicans," said one Republican lobbyist for insurers. "In a lot of ways it was a good fight to have, because now they know what they need to do moving forward."
Between the lines: Insurers' big spending in states with competitive 2024 Senate races hinted at an obvious political strategy: make what they framed as Medicare cuts politically toxic for vulnerable Democrats.
Although Democrats were divided on the proposed rule, even the most vulnerable ones and those who have traditionally supported MA held back from scathing public criticism of CMS' stance.
"While I acknowledge CMS' intent to increase transparency and accuracy in the MA program, I am deeply concerned that the impact of the proposed changes … may have a disproportionate impact on some of the most vulnerable Medicare Advantage beneficiaries," Sen. Jacky Rosen, up for re-election in Nevada next year, wrote to CMS in a March 29 letter.
Sen. Jon Tester, seeking another term to represent Montana next year, told Maya in the hall last week that his office has gotten "a lot of negative input" and "some positive input" on the policy, and that he planned to study the issue more and talk to the administration.
"I want to make sure that we're carefully stewarding Medicare dollars," added Wisconsin Sen. Tammy Baldwin, who could also run in the 2024 cycle.
Some members — including Nevada Sen. Catherine Cortez Masto and DSCC Chair Gary Peters — told Maya that they had talked to the administration about the rule.
"I just urge them to make sure that we're doing things to protect the benefits of the beneficiaries," Peters said.
Progressives have become highly critical of Medicare Advantage — which isn't surprising, given the left's general support for Medicare for All, which would gut private insurance.
The Congressional Progressive Caucus held a panel in January on prior authorization, overpayments and other issues within Medicare Advantage.
Caucus Chair Pramila Jayapal and more than 60 other Democratic representatives then sent a letter in February pushing the administration to stop overpayments and prior authorization abuses in the program.
Jayapal told Axios in February that the panel garnered so much interest that she's hoping to hold another in the future.
Sen. Elizabeth Warren vocally supported the administration's 2024 payment proposal, too. She and Sen. Jeff Merkley sent letters to the top seven Medicare Advantage insurers last month asking them to explain why CMS' policy would require them to cut benefits or raise premiums in light of their high profits and payments to executives.
Sen. Sherrod Brown — who's up for re-election next year in what's now generally viewed as a red state — spearheaded a letter in late March from Senate progressives in support of the risk adjustment changes. (Baldwin was another notable signer.)
The other side: Increased skepticism of the program from members and staffers is to be expected whenever there's more intensity and urgency around an issue, one high-level employee at an MA-focused advocacy and lobbying organization said.
The complexity of the proposed risk adjustment changes for 2024 made advocacy on the Hill particularly hard, stakeholders said.
"It was very clear that it was taking staff a while to get up to speed on what the changes meant because, as you know, it's a very complicated set of changes that were being proposed," added Susan Dentzer, CEO of America's Physician Groups.
Go deeper