Scoop: Schumer in talks to bring up health care package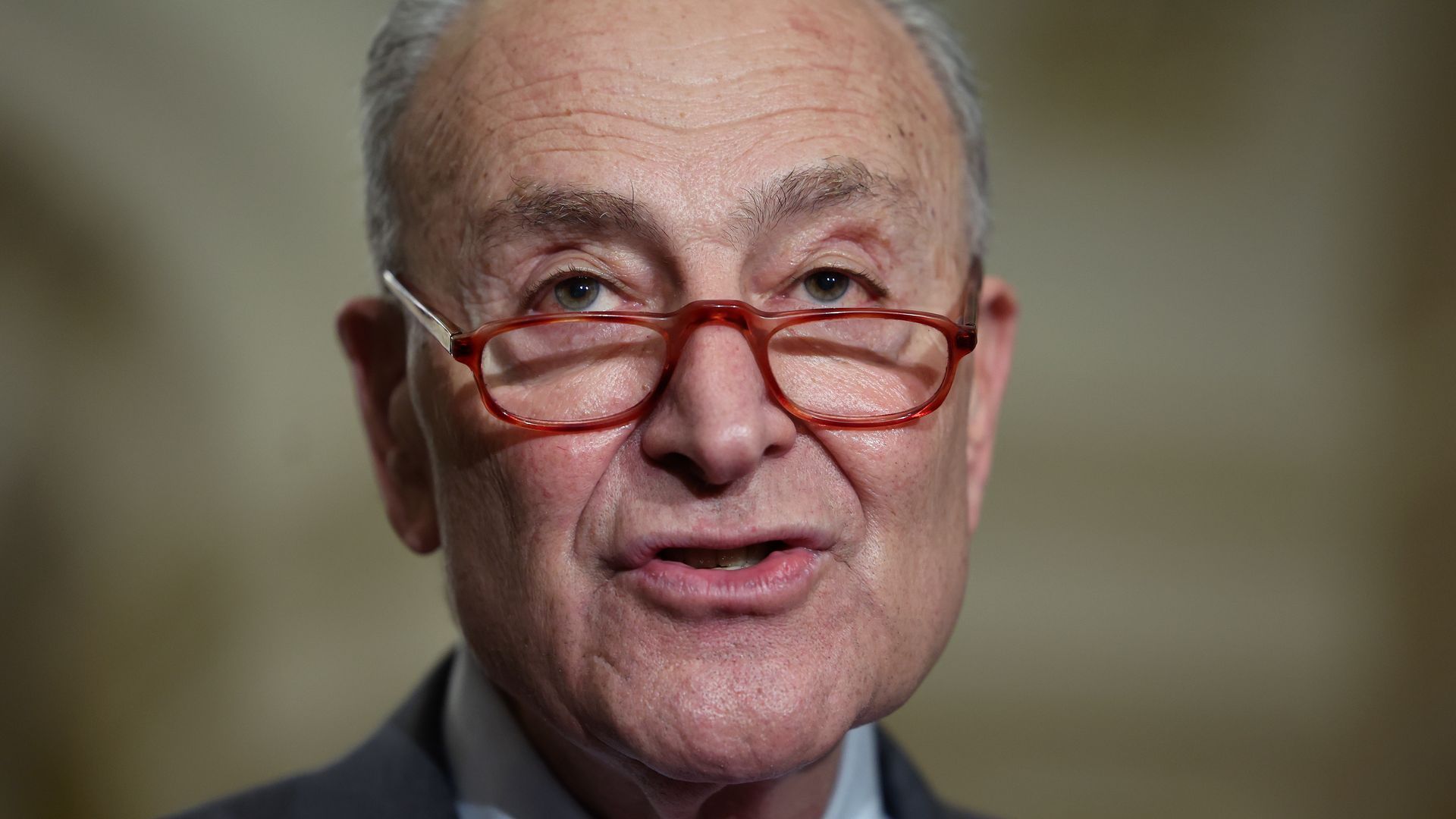 Senate Majority Leader Chuck Schumer's office is in talks with committees about bringing a health care package featuring measures to lower drug costs to the Senate floor as soon as May, sources tell Axios.
Why it matters: The move shows that top Democrats are trying for further action on drug costs, and unlike last year's Inflation Reduction Act, are hoping for bipartisan support this time.
Between the lines: The package is far from finalized, but potential items include:
Extending the $35 per month cap on insulin costs to people with private insurance.
A PBM reform bill from Sens. Maria Cantwell and Chuck Grassley, which includes measures like banning "spread pricing," where PBMs charge more than they pay for a drug, then keep the difference.
A set of bills that cleared the Senate Judiciary Committee aimed at cracking down on abuse of the patent system that delays generic competition.
Whatever measures come out of a bipartisan HELP Committee markup in April that could touch on generic competition and PBMs.
What they're saying: Asked for comment, a Schumer spokesperson told Axios: "Prescription drug reform and insulin pricing remains a top priority for Leader Schumer. The details are still being worked out."
The big picture: These bills have bipartisan cosponsors, so Democrats hope the package could get 60 votes in the Senate, though that is far from assured.
Seven Republicans supported the $35 cap on insulin in the private market last year.
It is unclear whether the package would include the insulin measure from Sens. Raphael Warnock and John Kennedy, or a broader measure from Sens. Jeanne Shaheen and Susan Collins.
Asked earlier this week whether his insulin measure has a chance of passing, Kennedy told Axios: "Yes, if we can come up with a payfor."
The bottom line: Even if the individual components of a health care package have bipartisan support, there are always potential landmines or new demands that can derail any deal on the floor.
The GOP-controlled House, which has not been warm to the insulin cap, is yet another hurdle. If the Senate can pass a package, though, it would at least put some pressure on the other chamber.
Go deeper