Sanders to grill Moderna CEO on vaccine price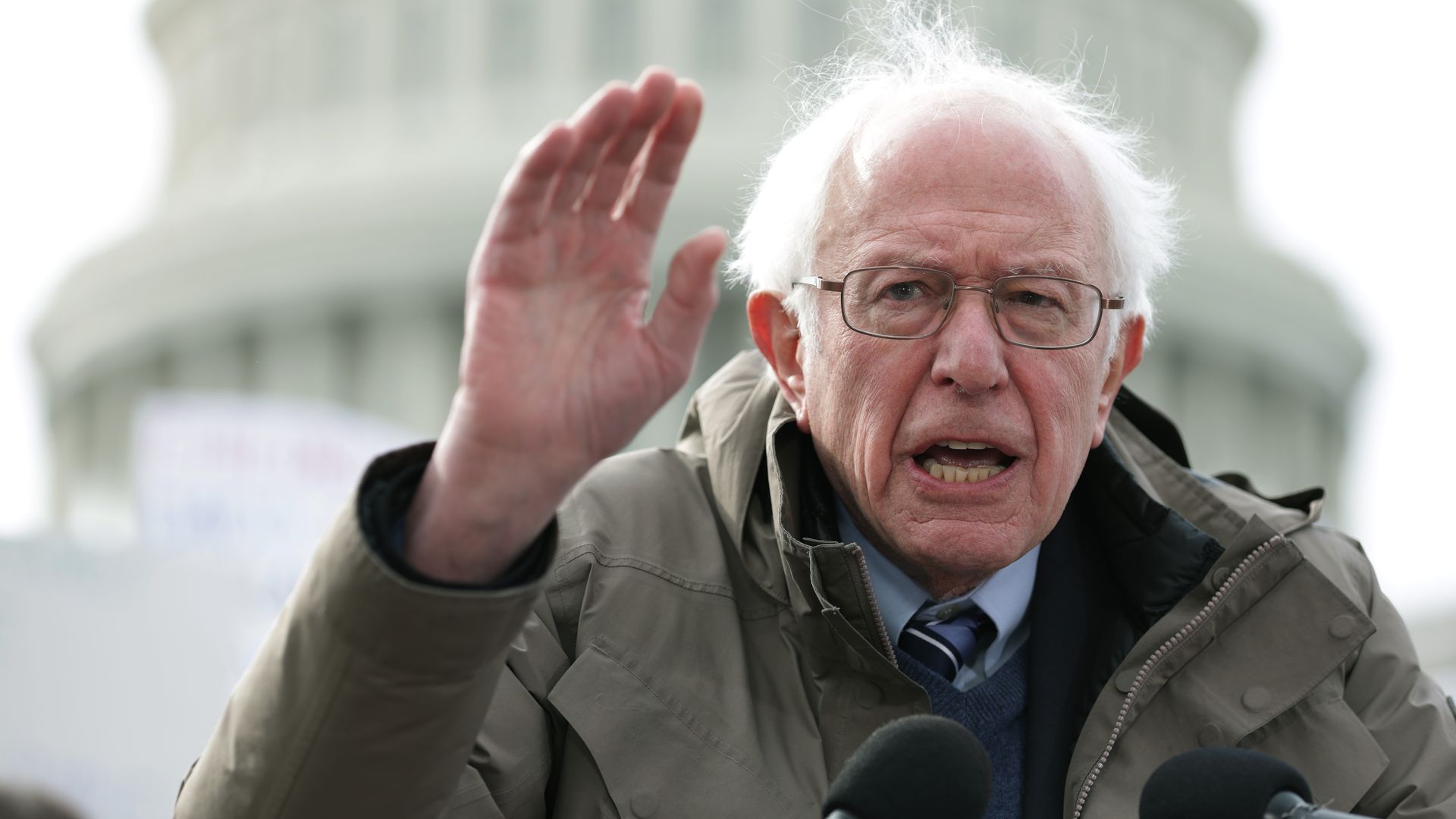 Moderna CEO Stéphane Bancel has agreed to testify in front of the Senate Health Committee next month, Sen. Bernie Sanders, the panel's chairman, announced Wednesday.
Why it matters: The hearing will set up a showdown where Sanders can press Moderna over its possible price hikes for its COVID-19 vaccine, an issue where Sanders has assailed the company.
Between the lines: Want a sense of the tone Sanders is looking for? Check out the title of the March 22 hearing: "Taxpayers Paid Billions For It: So Why Would Moderna Consider Quadrupling the Price of the COVID Vaccine?"
Want more? Here's the report Sanders released by the HELP majority staff this afternoon on "The Pharma Pandemic Profiteers." It's heavy on criticisms of drug company CEO pay.
The other witnesses are: Ameet Sarpatwari, a professor at Harvard Medical School; Christopher Morten, a professor at Columbia Law School; and Craig Garthwaite, a professor at the Kellogg School of Management at Northwestern University.
The backstory: Bancel told The Wall Street Journal last month the company was considering raising the price of the vaccine to between $110 and $130 per dose, sparking outrage from Sanders.
What we're watching: Moderna made a preemptive strike on cost concerns on Wednesday, announcing that "for uninsured or underinsured people, Moderna's patient assistance program will provide COVID-19 vaccines at no cost" once the public health emergency ends in May.
The company did not elaborate on how the program would work.
Moderna's statement also said that insured people would get the vaccine at no cost. (Drug industry critics always counter that high prices paid by insurers are eventually passed on to consumers in higher premiums.)
Go deeper