GOP doctors reach breaking point with the AMA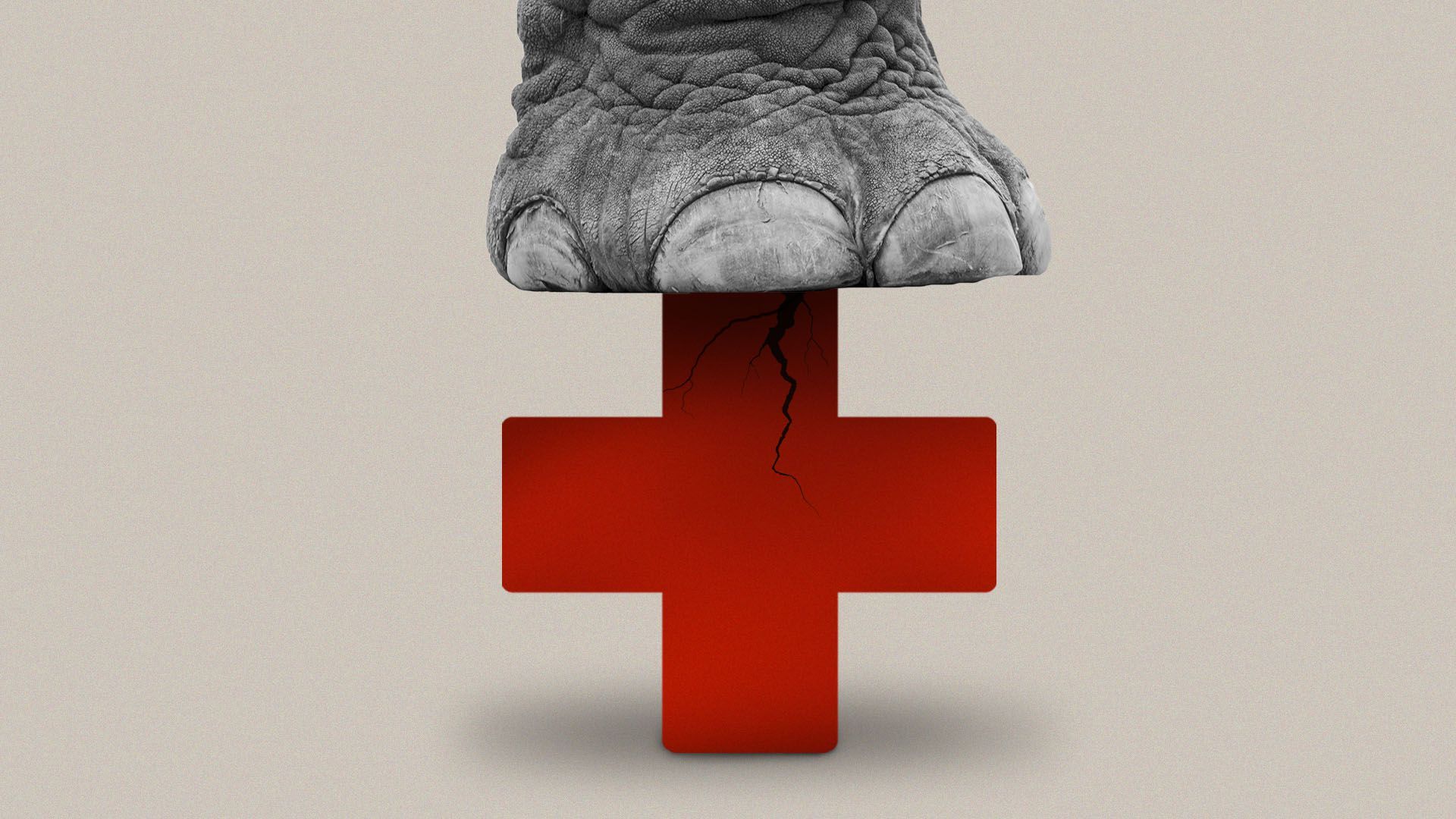 Republican doctors in Congress are increasingly becoming frustrated with the American Medical Association, citing what they call the group's "woke" policies on abortion and gender-affirming care as a turning point in their relationship.
Why it matters: The tension could make it more difficult for Republicans and the AMA to work on less controversial and bipartisan issues such as prior authorization, physician reimbursement rates and provider mental health and burnout.
What they're saying: Several members of the Doctors Caucus told Axios they met with AMA leadership last week.
"[W]hen they told us their priorities, they aligned with our priorities. But it's like, it doesn't look like those are your priorities. What looks like your priorities are abortion and transgender issues," said Rep. Brad Wenstrup, one of the co-chairs of the Doctors Caucus.
"It looks like all you care about are woke issues," Wenstrup said, defining the group's policies on abortion and transgender issues as "woke" because they don't align with the Doctors Caucus' "pro-life" stance and feel like a mandate to practice medicine they don't agree with.
And it's not just in the House. Sen. Rand Paul told Axios that the AMA "has been very much left-wing or left-of-center for a long time ... they are also disproportionately represented by university physicians."
"If I had time I could probably tell you 20 things the AMA has done in the last five years that I disagree with," Paul said.
Not all Republicans are voicing such strong opinions about the AMA. "I'm a member of the AMA," Rep. Michael Burgess, another co-chair of the Doctors Caucus, told Axios. "We've all got to talk. We got a lot of problems that we have to solve."
Zoom in: AMA issued new policies last year in response to everything from the Dobbs decision to climate change. These are dictated by a House of Delegates which votes every year on what stances the organization should take on medical issues.
Between the lines: House Republicans have been frustrated with the AMA for a while, but things seem to have reached a breaking point in the last year. This may be part of a broader trend of the GOP cutting ties with trade associations.
"I think the AMA, it's been going on for maybe longer, but this summer when they were up on the Hill testifying about gun violence and to some extent the Dobbs decision, that might have been the end," said Joe Grogan, a USC-Schaeffer senior fellow and former Trump administration official.
Grogan pointed to how the Chamber of Commerce was traditionally linked with Republicans, but in the last year has become more aligned with Democrats due to the GOP seeing some of their policies as "too woke."
AMA lobbyists are now "persona non grata" with member offices, said one former House Republican health staffer.
It's beyond the AMA and extends to other professional medical groups, like the American College of Obstetricians and Gynecologists and the American Academy of Pediatrics, said Paul.
The other side: Jack Resneck, president of the AMA, told Axios in an interview that while he knows some of AMA's policies may be seen as controversial, no doctor is likely to agree with all of the group's stances.
"With this group of physicians in Congress we do have alignment," said Resneck, who cited the prior authorization and payment rates as issues with bipartisan support. "But yes, there are going to be a few issues that we don't always agree on as well."
"We have really strong relationships with members of Congress and I'm confident that will continue to be the case," Resneck added.
What we're watching: One potential area of compromise is prior authorization. A bill streamlining the process in Medicare Advantage passed the House last year, and Resneck said he is hoping to work with members of Congress to introduce it again.
Go deeper