The abortion bills to track in the new Congress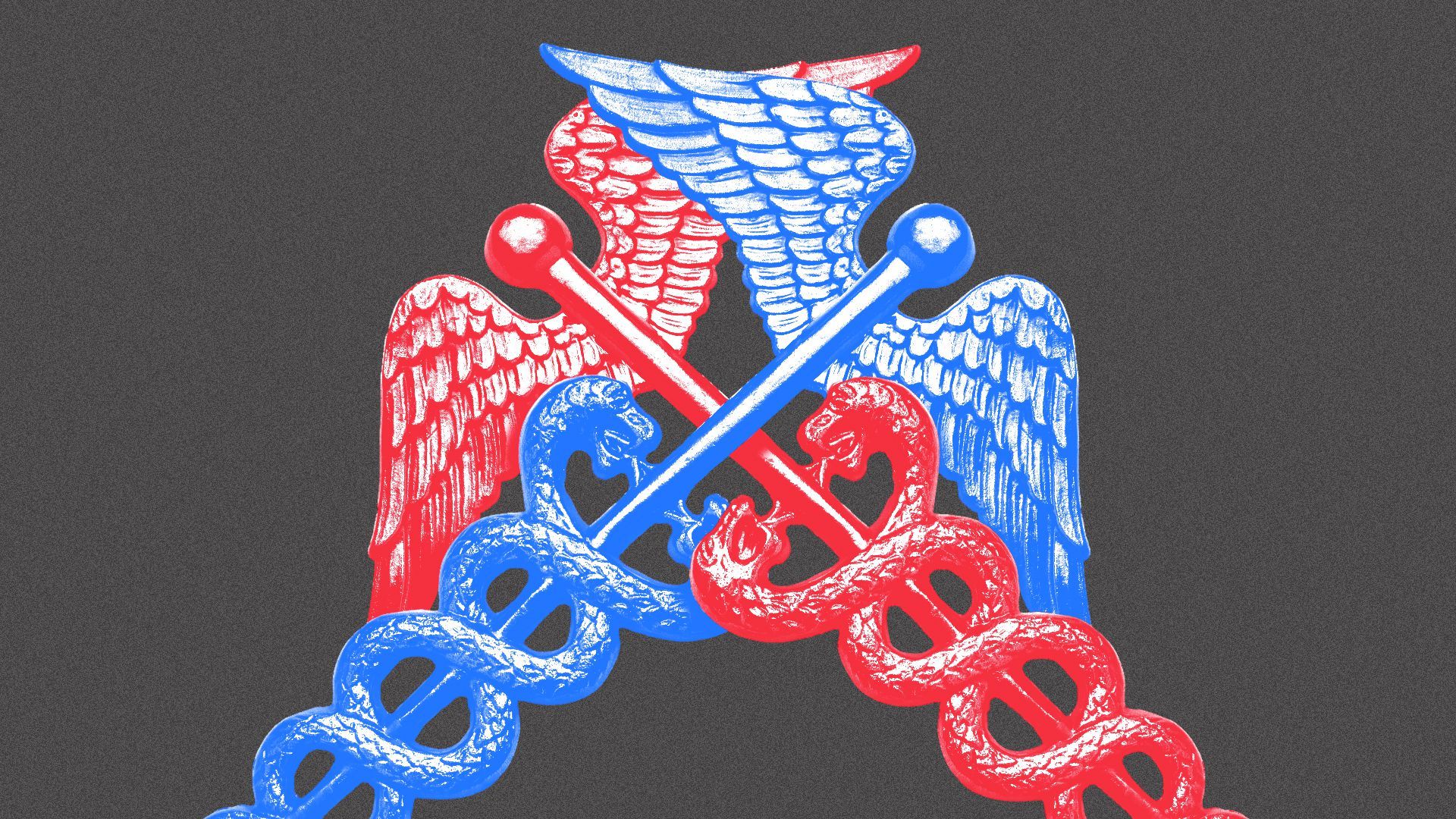 Just two weeks after moving into the majority, House Republicans have already filed 11 anti-abortion bills.
Why it matters: These bills will test the GOP's anti-abortion messaging in the run-up to the 2024 elections.
As we've seen this month, anti-abortion measures are a priority for Republicans and may be one of the few health care issues that actually get floor time.
Two of the anti-abortion measures filed passed the GOP-led House during the second week of the session. Along with a resolution condemning attacks on "pro-life facilities," lawmakers approved:
The other 10 bills that have been introduced (some don't have names listed yet):
1. H.R. 175 - The Heartbeat Protection Act of 2023, sponsored by Rep. Mike Kelly, would prohibit abortion when the fetal heartbeat is detected.
2. H.R. 384, sponsored by Rep. Kevin Hern, would prohibit the declaration of a public health emergency because of a lack of abortion access (congressional Democrats have previously urged the Biden administration to declare an emergency).
3. H.R. 383, sponsored by Rep. Diana Harshbarger, would nullify the regulatory modifications made by the FDA this month that allow retail pharmacies to offer the abortion pill mifepristone.
4. H.R. 279, sponsored by Rep. Buddy Carter, would prohibit governmental discrimination against health care providers who object to abortion.
5. H.R. 372, sponsored by Rep. Michelle Fischbach, would require entities to certify they don't perform abortions, or fund any place that does, in order to receive federal dollars.
6. H.R. 330, sponsored by Rep. Virginia Foxx, would ban awarding family planning grants to any facility that performs abortions.
7. H.R. 116 - Pregnant Women Health and Safety Act of 2023, sponsored by Rep. Andy Biggs, would require physicians who provide abortions to have admitting privileges at a nearby hospital and to notify the patient where to receive follow-up care if complications arise.
8. H.R. 106 - Abortion Is Not Health Care Act of 2023, also sponsored by Biggs, would block people from getting a tax deduction for medical expenses from an abortion.
9. H.R. 73 - No Pro-Abortion Task Force Act, also by Biggs, would ban the use of federal funds for the HHS Reproductive Health Care Task Force, which was established by the agency in 2022 to protect access to reproductive care.
10. H.R. 7 - No Taxpayer Funding for Abortion and Abortion Insurance Full Disclosure Act of 2023, sponsored by Rep. Chris Smith, would block the use of federal funds for abortions or for health coverage that includes abortions. This bill would make the Hyde Amendment restrictions permanent.
Of note: Watch for whether Smith and Sen. Lindsey Graham decide to again introduce their bill to institute a national 15-week abortion ban. That legislation caused a lot of commotion among the GOP in the lead-up to the midterms.
The other side: Democrats have filed one abortion-related bill in response to the GOP bills.
H.R. 62 - The SHIELD Act, sponsored by Rep. Sheila Jackson Lee, would protect health care providers who give advice or consultations about abortion.
Go deeper